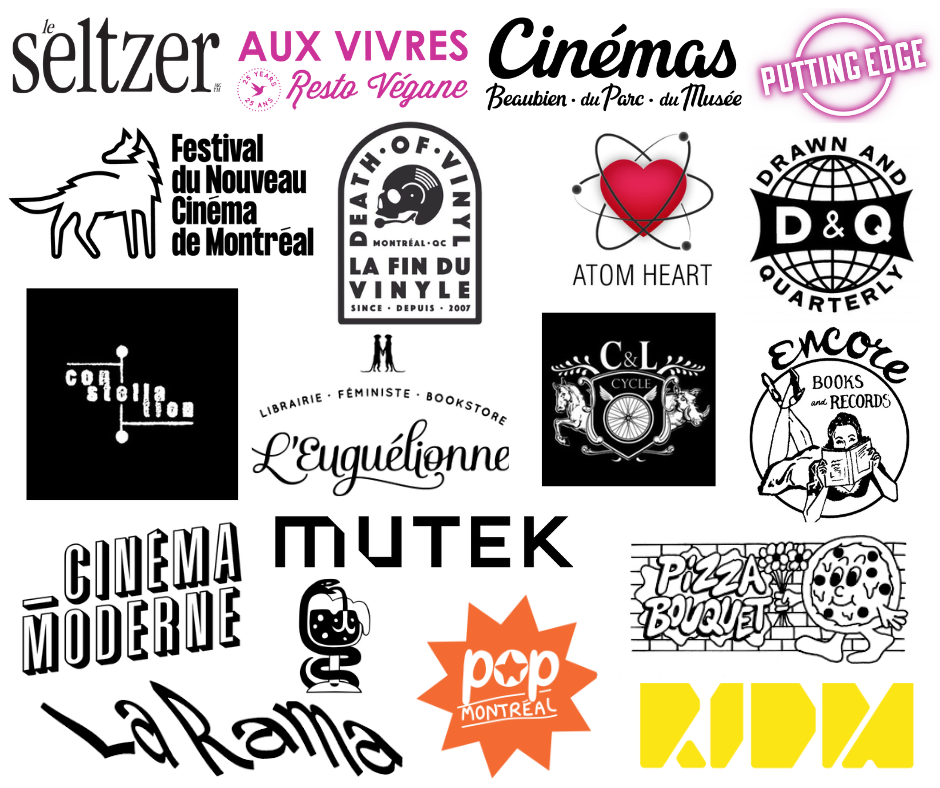 THANKS TO OUR SPONSORS
CKUT would like to extend an immense thank you to our generous sponsors of Funding Drive 2023, many of whom have been stepping up to support the existence of community radio for decades. Montréal is what it is because of you!
–
MERCI À NOS SPONSORS : 
À CKUT, on voudrait dire un énorme merci à nos généreux sponsors, sans qui la radio communautaire n'aurait pas lieu d'être.
This year's sponsors have provided a selection of generous prizes. Every donation to CKUT up until April 24th gets you entered in the draw for the Tier 1 or Tier 2 prizes.
Les sponsors de cette année ont fourni une sélection de prix généreux. Chaque don à CKUT jusqu'au 24 avril vous permet de participer au tirage au sort des prix de niveau 1 ou de niveau 2.
Tier 1: ($1-$90.29 )
The Tier 1 prize draw gives you a chance to win any of the prizes listed below.
Four 25$ gift cards to Encore Books and Vinyl
Three pairs of tickets to Cinemas du Parc, Beaubien and du Musée
A $50 gift card to C&L Cycle
Two $25 gift cards to Atom Heart 
Two pairs of tickets to Cinéma Moderne
Four $25 gift cards to Aux Vivres 
A gift card for one 4-person game at Putting Edge 
Two $25 gift cards to Death of Vinyl 
Two $25 gift cards to La Rama 
A selection of 10 books from L'Eugélionne 
One of three cassette-sized Campus Radio-Radios – a cool device that only tunes in to campus-community radios! All CKUT, all the time!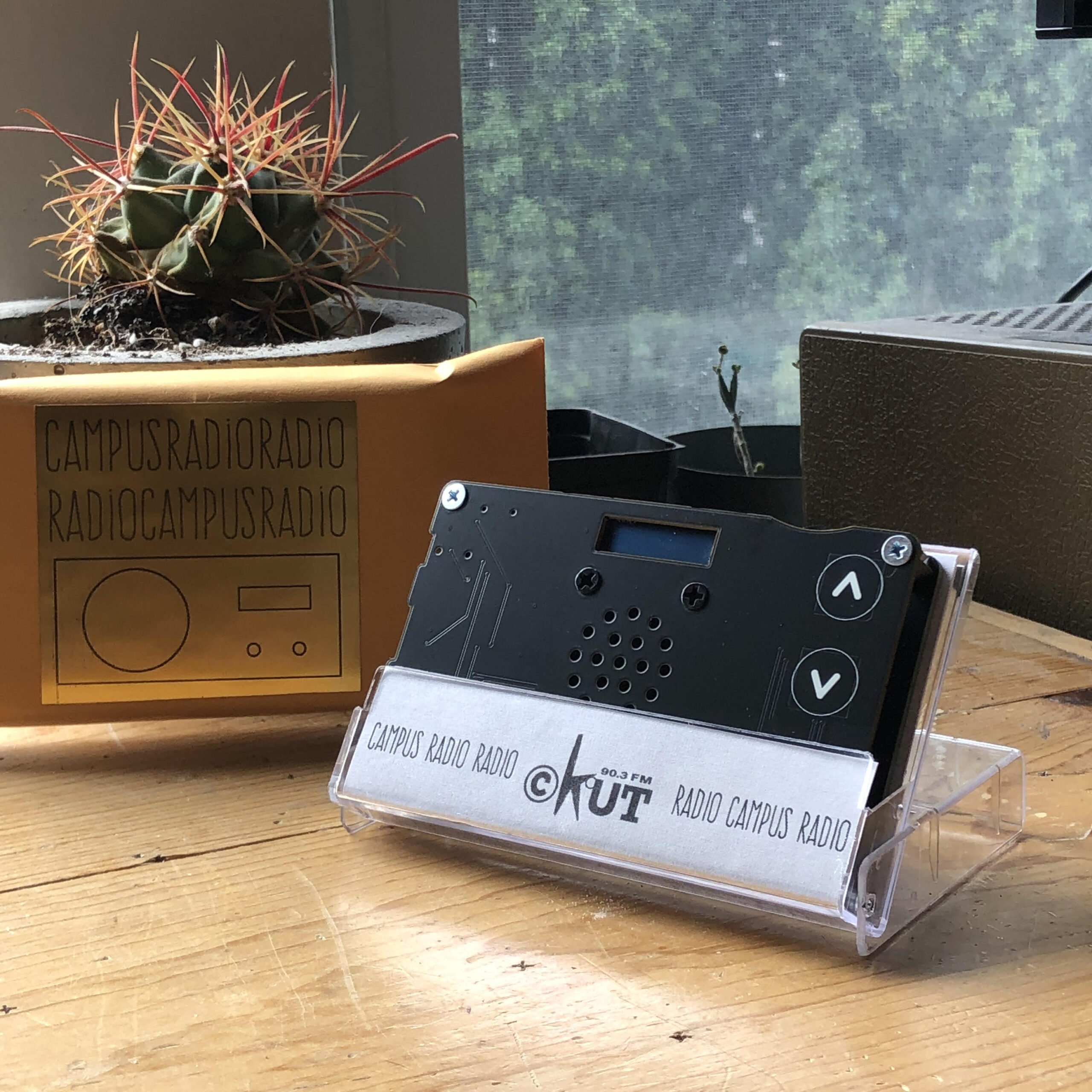 Tier 2: ($90.30 +)
The Tier 2 prize draw gives you a chance to win any of the Tier 1 prizes listed above, as well as any of the prizes listed below.
Two festival passes to Pop Montreal  
Ten pairs of tickets to RIDM (Montreal International Documentary Festival)
A pair of passes to Festival du Nouveau Cinéma
One passport to Mutek
A special, full-sized Campus Radio-Radio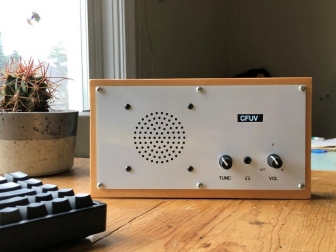 CADEAUX ET PRIX
Niveau 1:
L'entrée au tirage au sort de niveau 1 vous donne la chance de gagner n'importe lequel des prix ci-dessous : 
4 cartes-cadeaux d'un montant de 25$ chacune pour Encore Books and Vinyl. 
3 paires de billets pour le Cinéma du Parc, Beaubien et Musée
1 carte-cadeau d'un montant de 50$ pour C&L Cycle
2 cartes-cadeaux d'un montant de 25$ chacune pour Atom Heart
2 paires de billets pour le Cinéma Moderne
5 tirages d'art de Justseeds 
4 cartes-cadeaux d'un montant de 25$ chacune pour Aux Vivres 
1 carte-cadeau pour 1 jeu pour 4 personnes à Putting Edge 
2 cartes-cadeaux d'un montant de 25$ chacune pour Death of Vinyl
2 cartes-cadeaux d'un montant de 25$ chacune pour La Rama 
Une sélection de 10 livres de L'Eugélionne 
Une des 3 mini-radios de radio communautaire
Niveau 2:
Le tirage au sort de niveau 2 vous donne la chance de gagner n'importe lequel des prix ci-dessous, en plus de ceux que vous pouvez gagner au niveau 1 : 
2 entrées pour le festival Pop Montréal 
10 paires de billets pour RIDM (Rencontre internationale du documentaire de Montréal) 
1 paire d'entrées pour le festival du Nouveau Cinéma 
2 plateaux de bière de la Dispensaire Microbrasserie
1 passeport pour Mutek 
Une grande radio spéciale de radio-communautaire