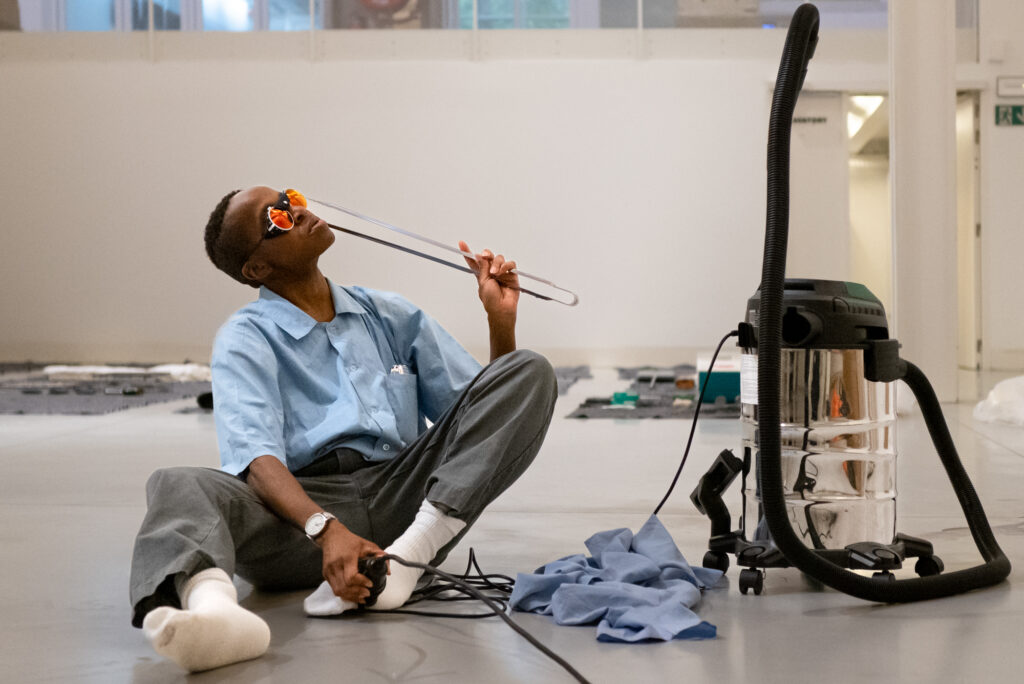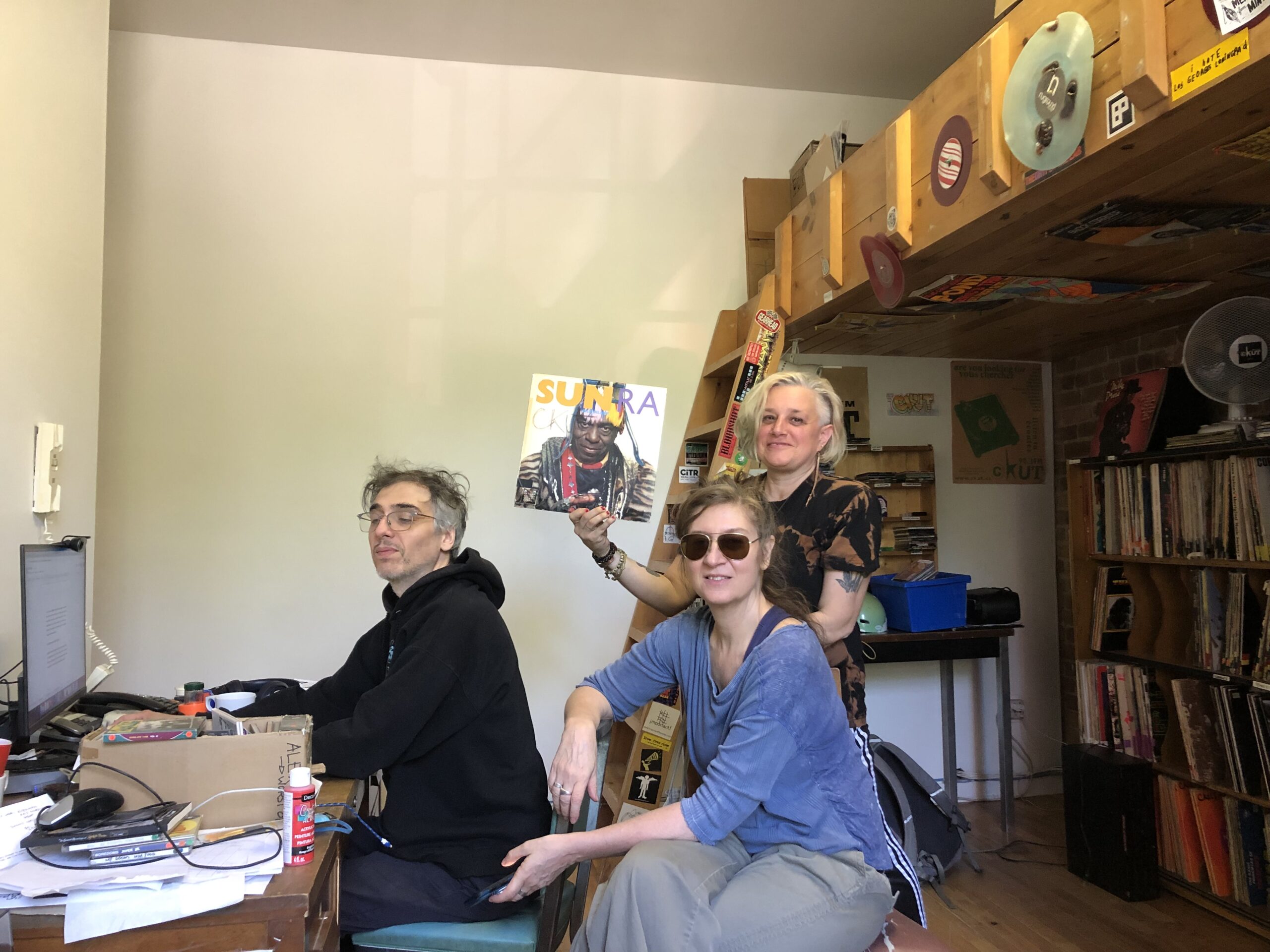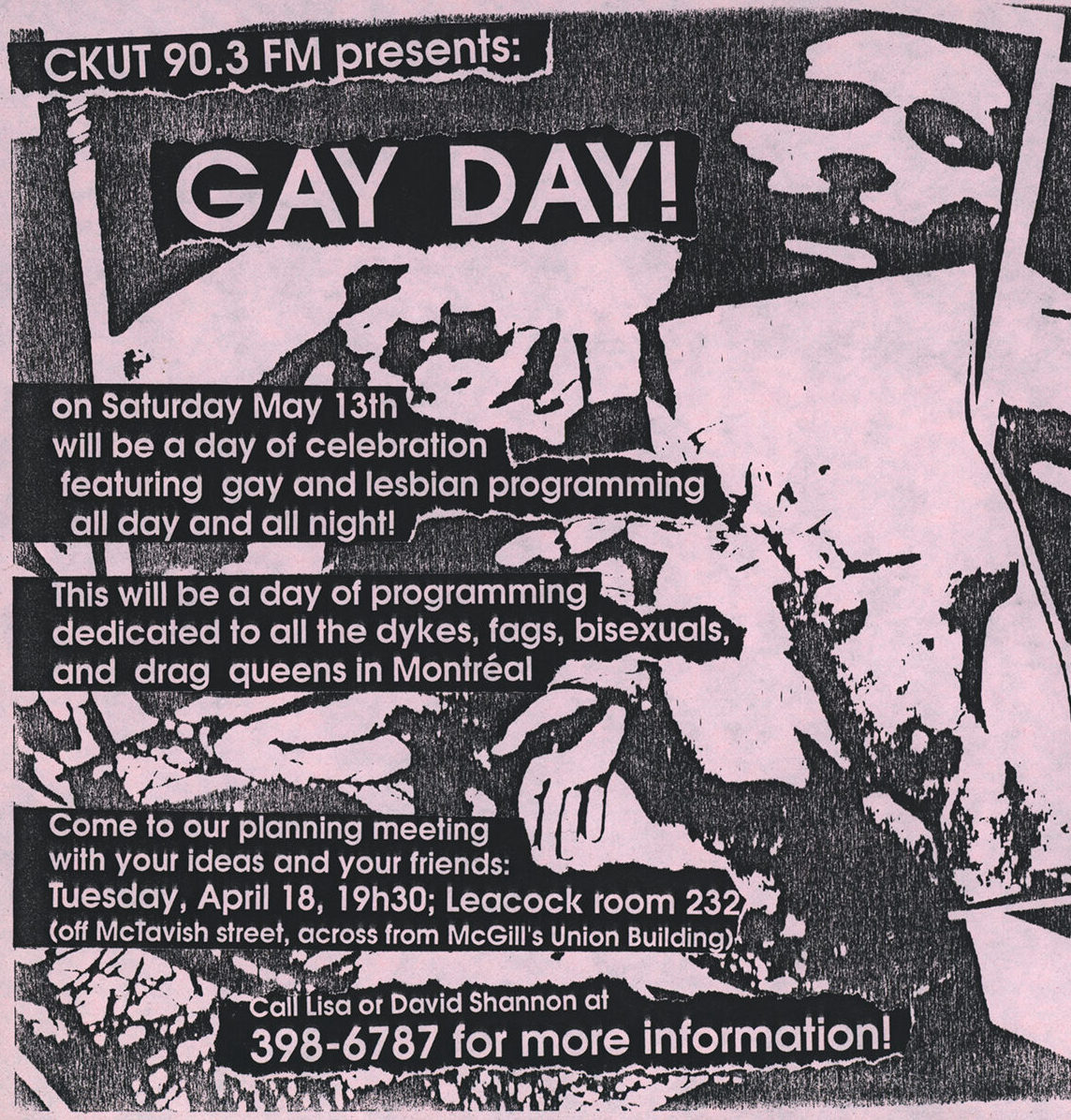 Activism Through Broadcast Radio - The 34th Anniversary of Gay Day on CKUT
On May 13, 1989, CKUT dedicated a day of broadcasting called Gay Day to showcasing queer voices in protest of the homophobic murder of Montreal queer activist Joe Rose.
Joe Rose's name has been largely forgotten in Montreal's queer history but CKUT's Gay Day event stands as a historic marker of his life.
34 years later, using audio and visual materials from our archives, we've put together a feature taking a look into what inspired it, how it happened, and who was involved.
Read the feature here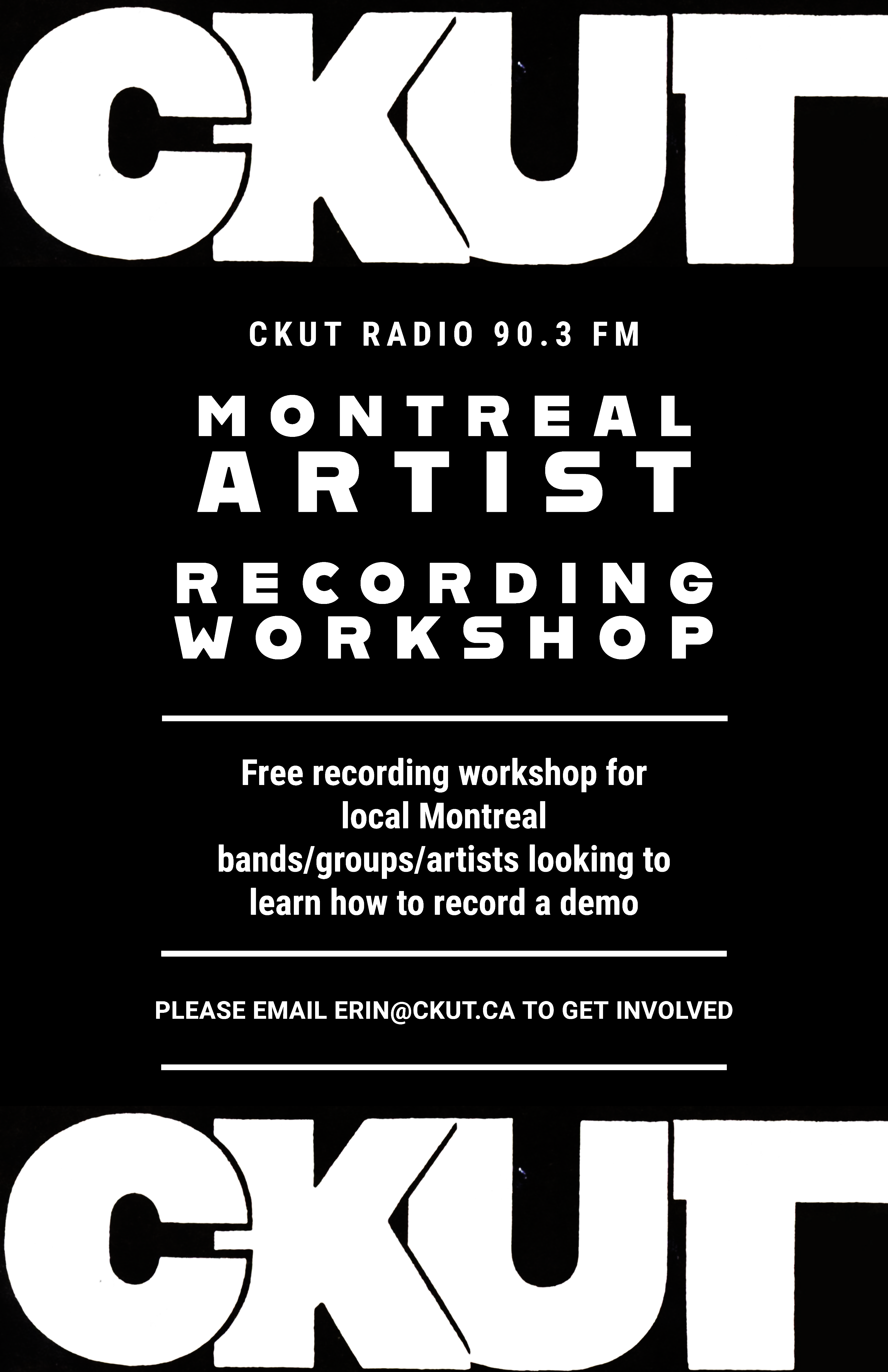 Free Recording Workshops Are Back
CKUT will be holding another series of free recording workshops for local bands and artists looking to learn how to record demos of their own music.
Ideal for first-timers, these workshops will go over the basics of setting up equipment, multitrack recording, and some basic mixing skills.
These workshops are definitely are not limited just to bands… if you've got a backing track/instrumental that you want to perform over.. singers, rappers, please get at us.
Please write erin@ckut.ca to sign up and learn more.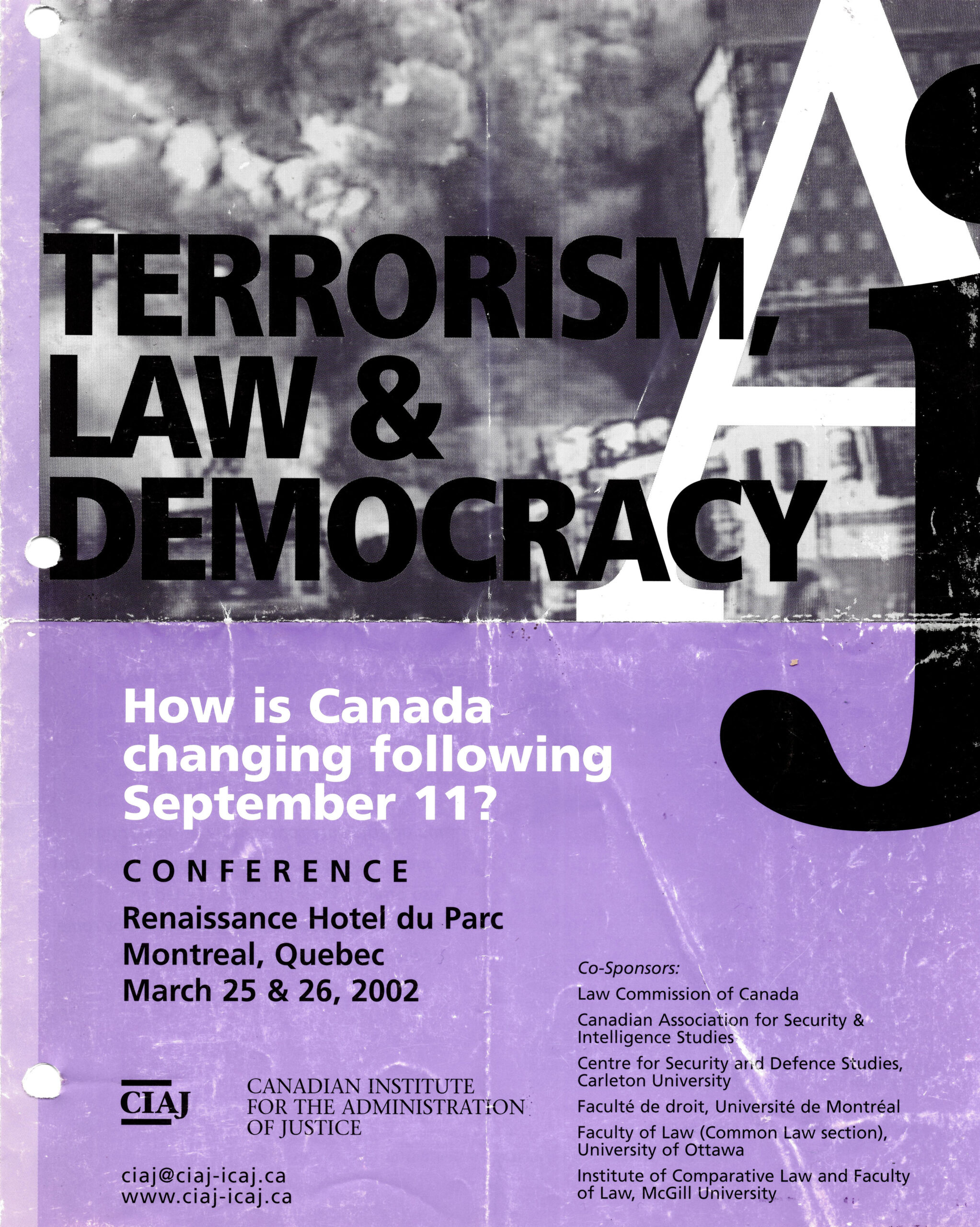 Terrorism, Law & Democracy Series Now Available as a Podcast
Originally airing on CKUT from July 10 to September 11, 2002, the series considers a broad range of perspectives on the rule of law in terms of the balance between national security and civil liberties, the Canadian and international dimensions of the war on terrorism, and Canada's enactment of the Anti-Terrorism Act (Bill C-36) and the national Anti-Terrorism Plan.
The project was based on the proceedings of the conference Terrorism, Law and Democracy, organized March 25 and 26, 2002 in Montreal by the Canadian Institute for the Administration of Justice (CIAJ).
The series is now available in podcast form.
Reflecting on the project 21 years later, producer Khalid M'Seffar noted it was "surprising how pertinent this was and is today."
Click here to listen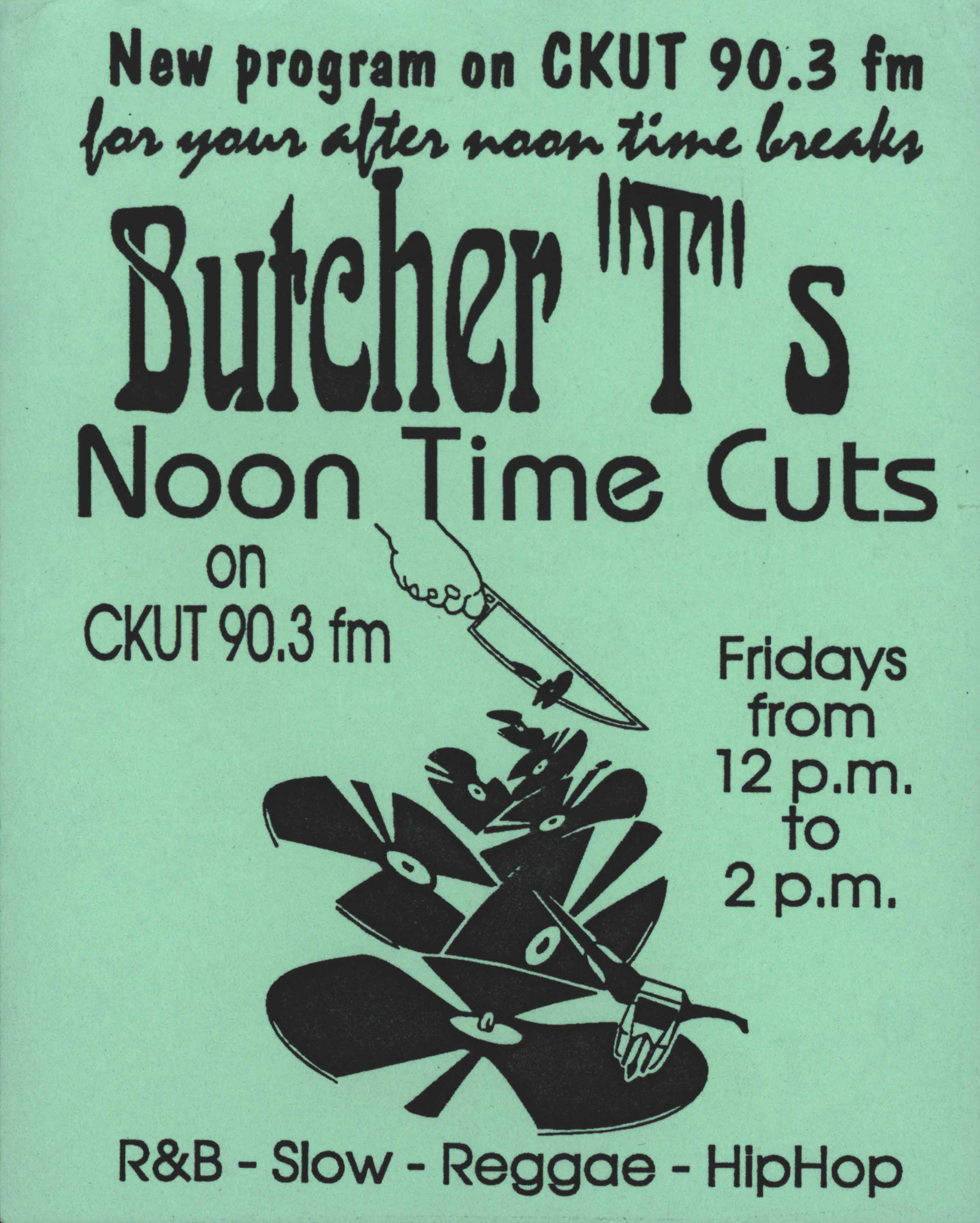 Montreal's Hip Hop History with PRO-V and Butcher T
PRO-V of All Da Way Live sat down with CKUT family Butcher T for a long form deep dive into Montreal's Hip Hop History back in June but we recently dug it up and wanted to share it again.
Butcher T has been credited as being the person who brought hip hop to Montreal – by regular trips to New York City – hauling music over the border to bring to the record store he worked at, "Stretch's Records".
This interview is part of a series exploring Canadian vinyl hip hop releases and the history of hip hop in Montreal produced by PRO-V as part of his North Of The Border project.
Listen to the interview here
Thank you!
We reached our goal of $45,000! Thank you to all who donated to our Funding Drive this year and thanks to all of our passionate radio hosts who helped to spread the word.
Our annual Funding Drive is always a special time for us at the station as we get to connect with hundreds of our most passionate listeners while taking donations over the phone. 
Our funding department is hard at work shipping out everyone's merch and organizing pick-up times.
Thanks to all who donate every year – you really help hold down our core operations – and thanks to the new donors too. We even spoke with someone who had been listening for 30 years and was donating for the very first time. Times are tough for a lot of people and your support means the world to us.
We're still collecting donations year round, so head over to ckut.ca/donate and contribute to get your hands on the remaining merch we have left in stock.
Why donate to CKUT?