Album Review: Angel Olsen- My Woman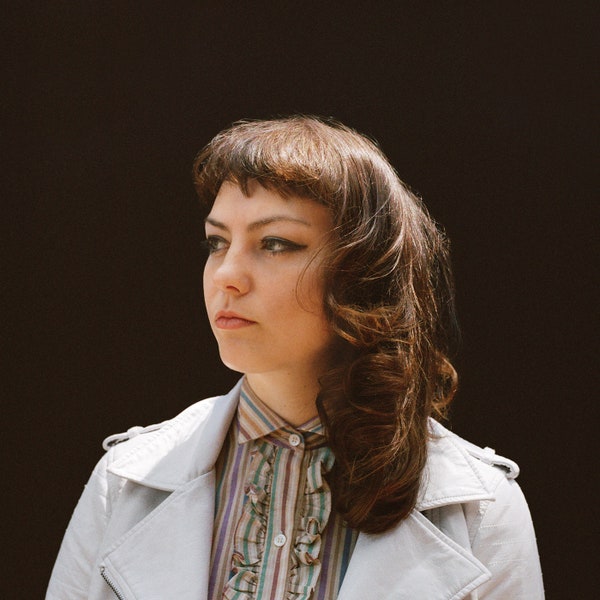 My Woman, Angel Olsen's latest album release, has left me in pieces with its mix of distantly dreamy and direct, full-bodied sounds. Kicking off the album with Intern, Olsen leads with resonating vocals that set the tone of the somber, matter-of-fact message. Olsen oscillates between asserting realities of existing to defying them in vain, moving from a "it doesn't matter who you are or what you've done/ you still gotta wake up and be someone", to the void optimism, "I'm gonna fall in love and run away".  The synth, reminiscent of the intersessing, hypnotic synth in 80's dream pop ballads, molds Olsen's lyrics into statements with uncanny repetition.
"Never Be Mine" greets the listener with sweet vocals narrating the interior workings of an infatuated individual, asserting "heaven hits me when I see your face/ I go blind every time" only to turn the hopeless romantic tone on its side with the sorrowful, "I'm still trying/but you'll never be mine". Olsen moves through watching a love from a distance to asserting the reality that she struggles to come to terms with. The twangy guitar and instrumental intersessions bring us back to the register of traditional pop songs of unrequited love.
Following "Never Be Mine", Olsen fights back in "Shut Up Kiss Me".  Chaotic drums and ethereal background vocals accompany Olsen's billowing voice demanding "shut up/kiss me/ hold me tight" that progress into the pleading statement/question "I'm still yours!" "Give It Up" is a sorrowful, resistant surrender with a regulated rock melody. "Not Gonna Kill You", she draws back into herself and reflects, questions, and makes sense of her feeling. She almost mockingly repeats "It's not gonna kill you/ it's not gonna break you/ it's just gonna shake you" and hopefully blazes "let the light shine in" in midst of the words that are meant to comfort. "Heart- Shaped Face" is a slower tune with driving, syncopated drums, and rhythmic folk-y guitar.
"Sister" and "Woman" are the longest tracks on the album, drawing out emotional nuances as Olsen navigates a cacophony of feeling. She sings " I want to live life/ I want to die right/ next to you" the last line delivered with powerful, melancholy vibrato. She ends with a string of "all my life I'd thought I'd change" erupting into a choral climax followed by a soft, breathy conclusion. Between "Sister" and Woman" lies "Those Were the Days", a wistful track, nostalgic without defeat. This track is delivered beautifully, and transitions into the soft instrumental build-up of "Woman". The album ends with "Pops", a heavy tune. Olsen's vocals are distant, almost exhausted as she sings "I'm not playing anymore". The piano-heavy ballad is the perfect balance of cutting and gentle with Olsen's voice as dynamic as ever.