Concert Review: Alvvays at Club Soda
By Ella Chatfield-Stiehler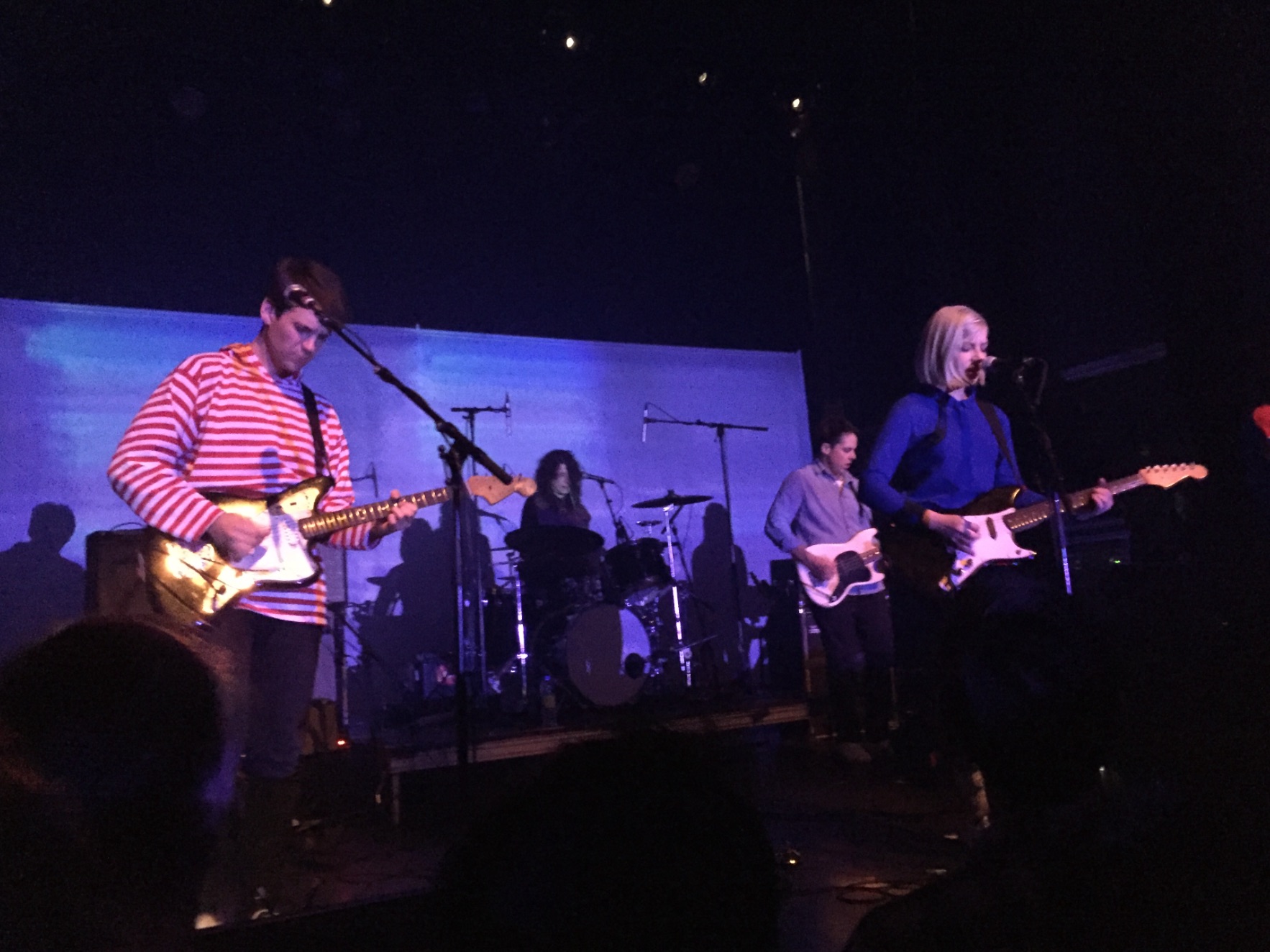 If you weren't dancing and singing along at the Alvvays concert on Friday, you were missing the entire point.
The concert was a joyous event. The Toronto indie pop band played almost all of their songs from their latest album, Antisocialites, and some fan favourites from their first album. Fan favourites like "Archie, Marry Me" and "Not My Baby" caused loud singing from the audience, with the audience practically screaming lyrics back at the band. While most songs provided an opportunity to dance, the dancing reached its ecstatic peak during "My Type."
The most powerful moment of crowd participation came during "Forget About Life." I'm going to be honest: "Forget About Life" (the last song on Antisocialites) was not a song that stood out to me when listening at home. On Friday night at Club Soda, I got it. When Molly Rankin stood underneath the blue stage lights and sung "Did you want to forget about life with me tonight?" the whole crowd answered her back. This was the rallying call for everyone at the concert. During the chorus, the crowd almost over-powered Rankin's voice as they sung back:
Did you want to forget about life?

Did you want to forget about life with me tonight?

Underneath this flickering light,

Did you want to forget about life with me tonight?
I have now been playing that song nonstop and can still feel the sense of oneness and camaraderie I felt in that crowd on Friday.
I have always enjoyed Alvvays music, but this concert made me fall in love with them. Their lyrics are easy to sing along to, all while expressing deep, emotional truths. Their melodies are catchy and easy to dance to. Their songs invite (and command) participation.