Nina Segalowitz, Live at Cabot Square
CKUT was on hand to help with tech stuff at Cabot Square for a performance by Inuvialuit /Chipweyan artist Nina Segalowitz.
Here are some words about Nina, written by The Cabot Square Project:
Nina is an Inuvialuit /Chipweyan from Fort Smith, NWT. She is a proud mother of three and a multi-talented artist A 60s Scoop Survivor, Nina graduated from Concordia University with a Bachelor's Degree in Applied Human Sciences, a DEP in accounting and a DEP in Social Work.
An accomplished throat singer, drummer and cellist, Nina has performed all over the world including recently an impromptu performance with musician Bobby McFerrin.
She is presently part of the group Oktoecho directed by Katia Makdissi Warren. As well she sits on the Board of Directors for the Native Friendship Centre of Montreal, for the Legacy of Hope Foundation as well as for the National Indigenous Survivors of Child Welfare Network.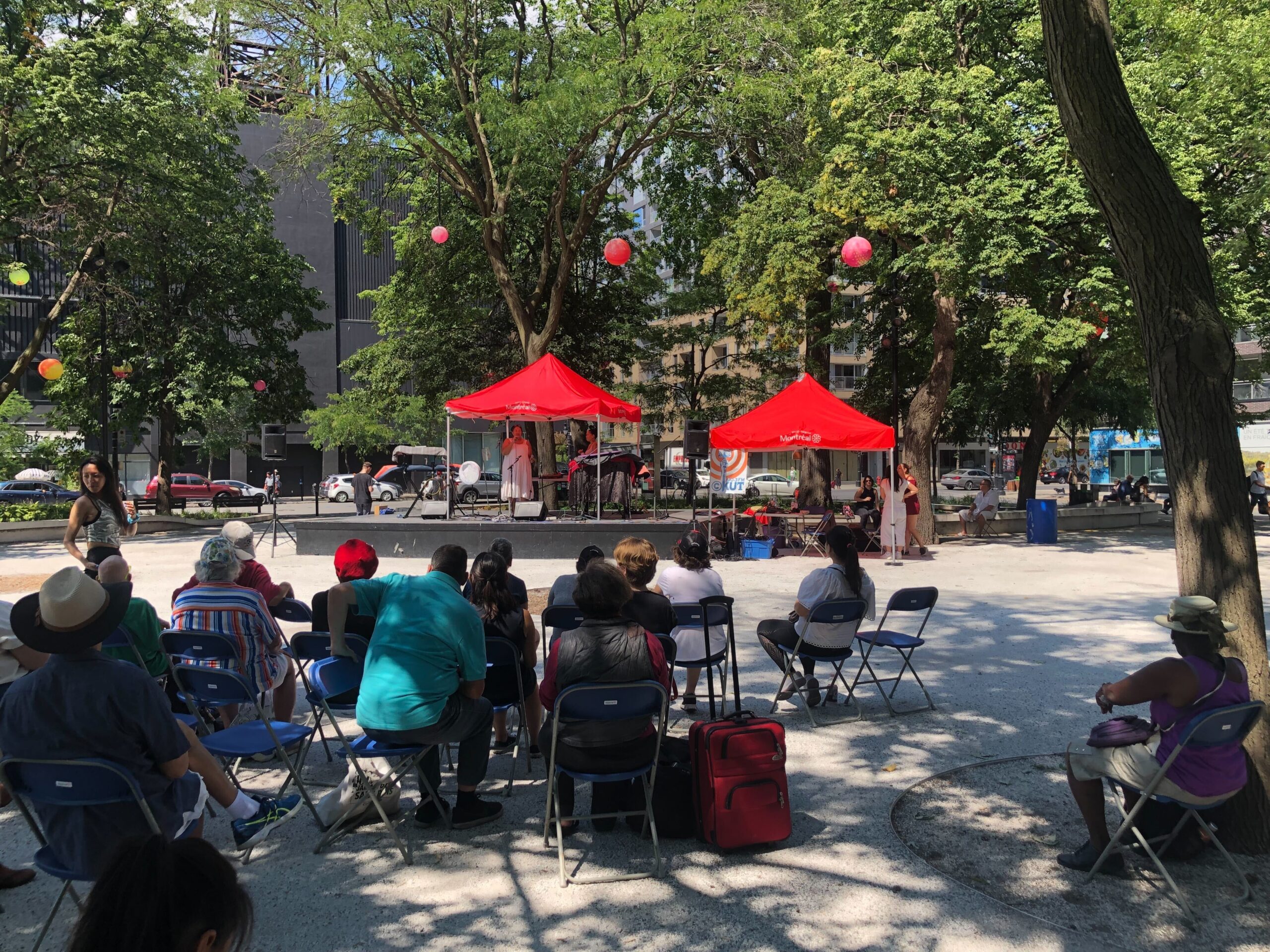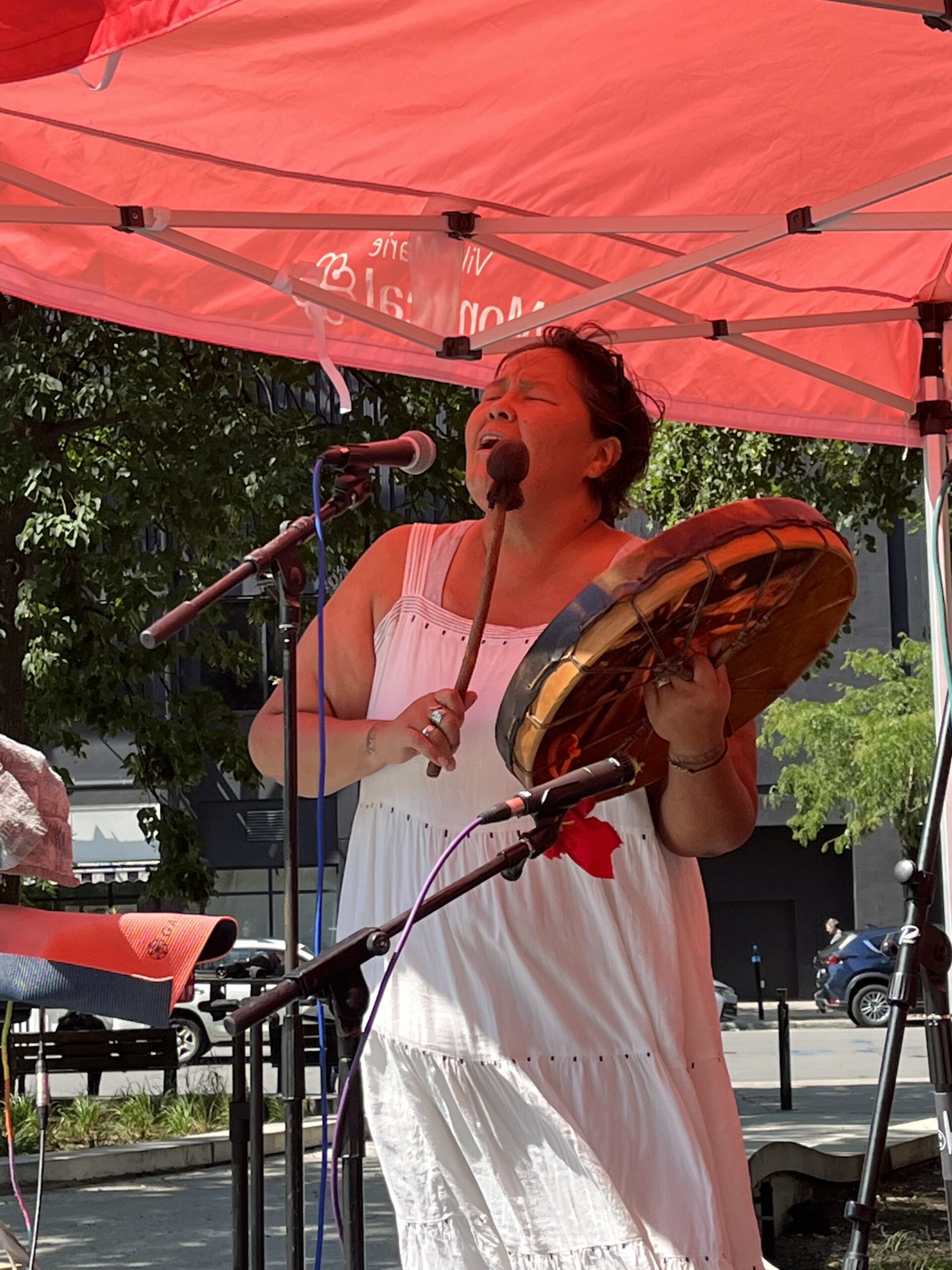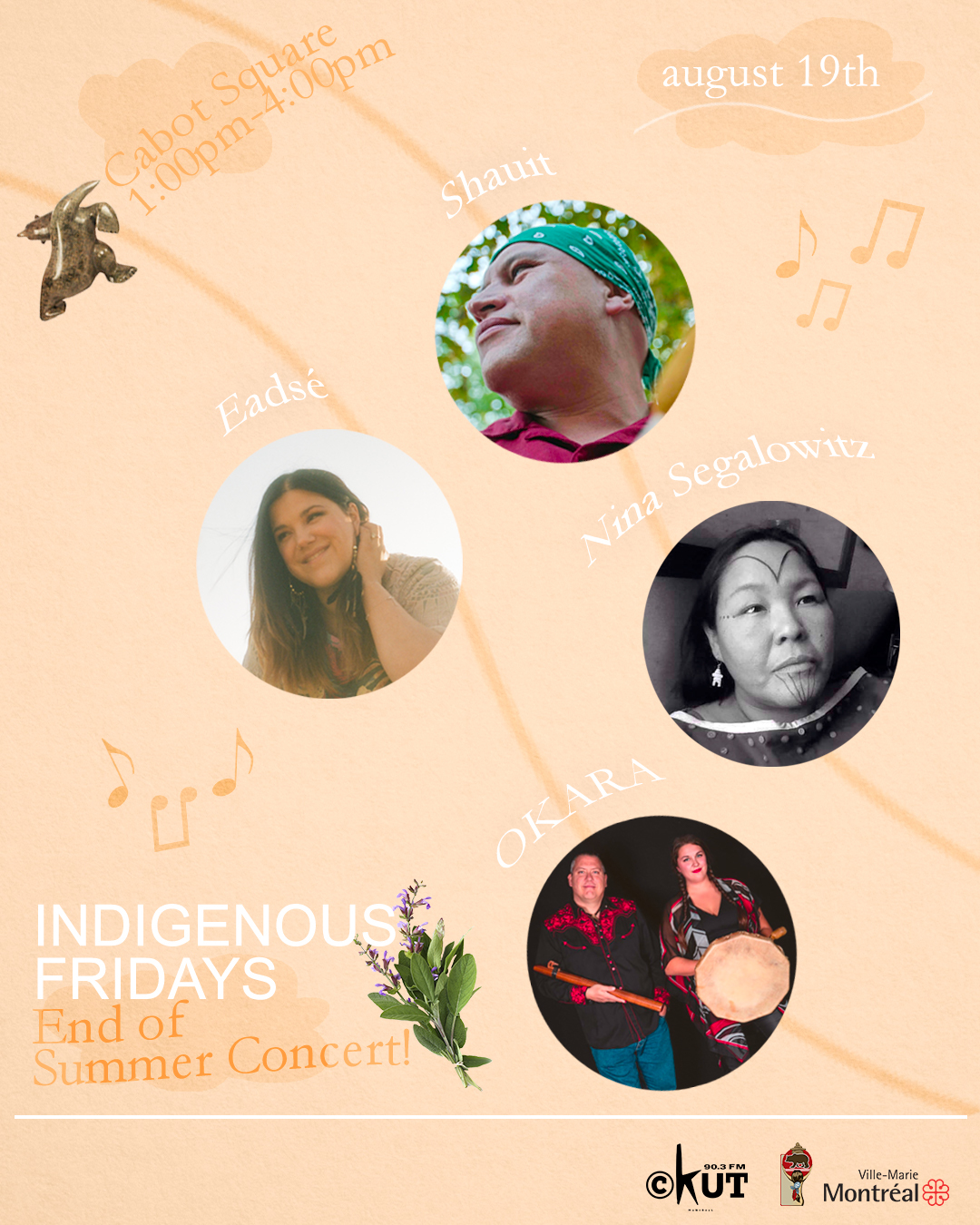 Subscribe to the CKUT Music Department Podcast wherever you listen to podcasts: