Oral History with Former CKUT Volunteer Stuart Greer
Stuart was active at CKUT from 1991-95 and worked in the Spoken Word and News Department.
He describes arriving at a time that spawned a lot of activism as it just followed the Oka Crisis and infamous Sex Garage also just following the Gulf War.
Stuart details what news gathering looked like during this period: receiving communiques in the mail, making cold calls and organizing broadcasts on a bulletin board. A time when people smoked a lot, right in the station, and embraced the misfits. Stuart went on to cover news with Global News, CBS, SKY and is currently residing in Prague working for Radio Free Europe/Radio Liberty.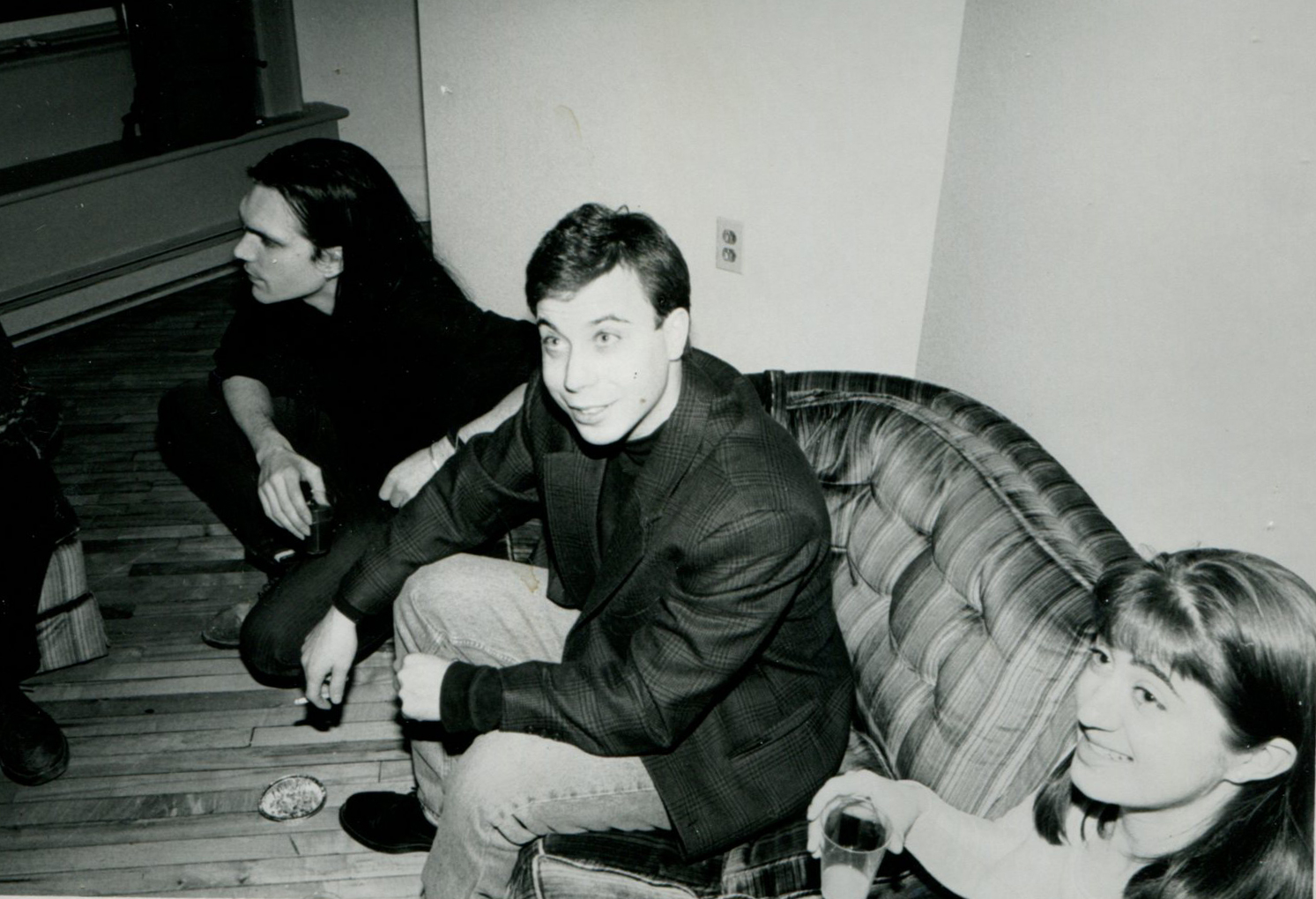 Stuart on the couch at CKUT's 1996 party to celebrate moving to our current location at 3647 rue University
Subscribe to the CKUT Time Capsule Podcast wherever you listen to podcasts: