Sex Garage's 25th Anniversary
Josh Marquis, host of the radio show QueerCorps, interviews ex CKUT staff and former host of QueerCorps and Schmoozing, Puelo Dier and photographer Linda Dawn Hammond about the infamous event known as Sex Garage that galvanized the queer community in July 1990.
Sex Garage was a loft party put on by Nicholas Jenkins. The event was raided by policemen who took off their badges and proceeded to arrest and beat participants. Linda Dawn Hammond took pictures of the raid and managed to get them to the La Presse and the Montreal Gazette. An incredible story of homophobia and fighting back.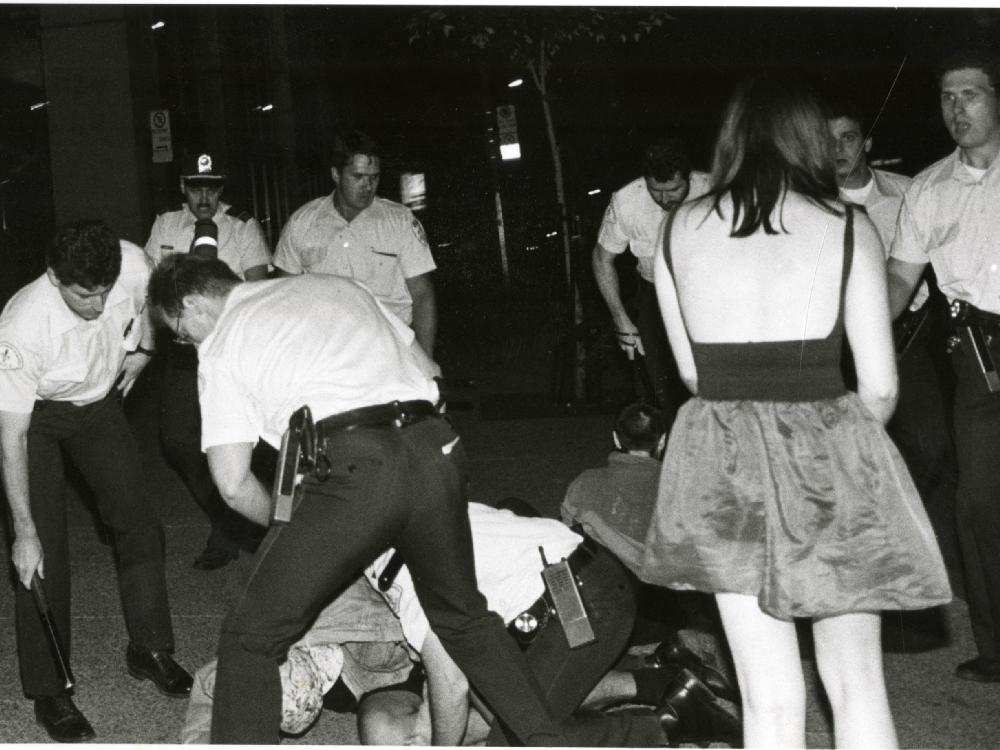 Subscribe to the CKUT Time Capsule Podcast wherever you listen to podcasts: