Album Review: A Tribe Called Quest – We Got It from Here… Thank You 4 Your Service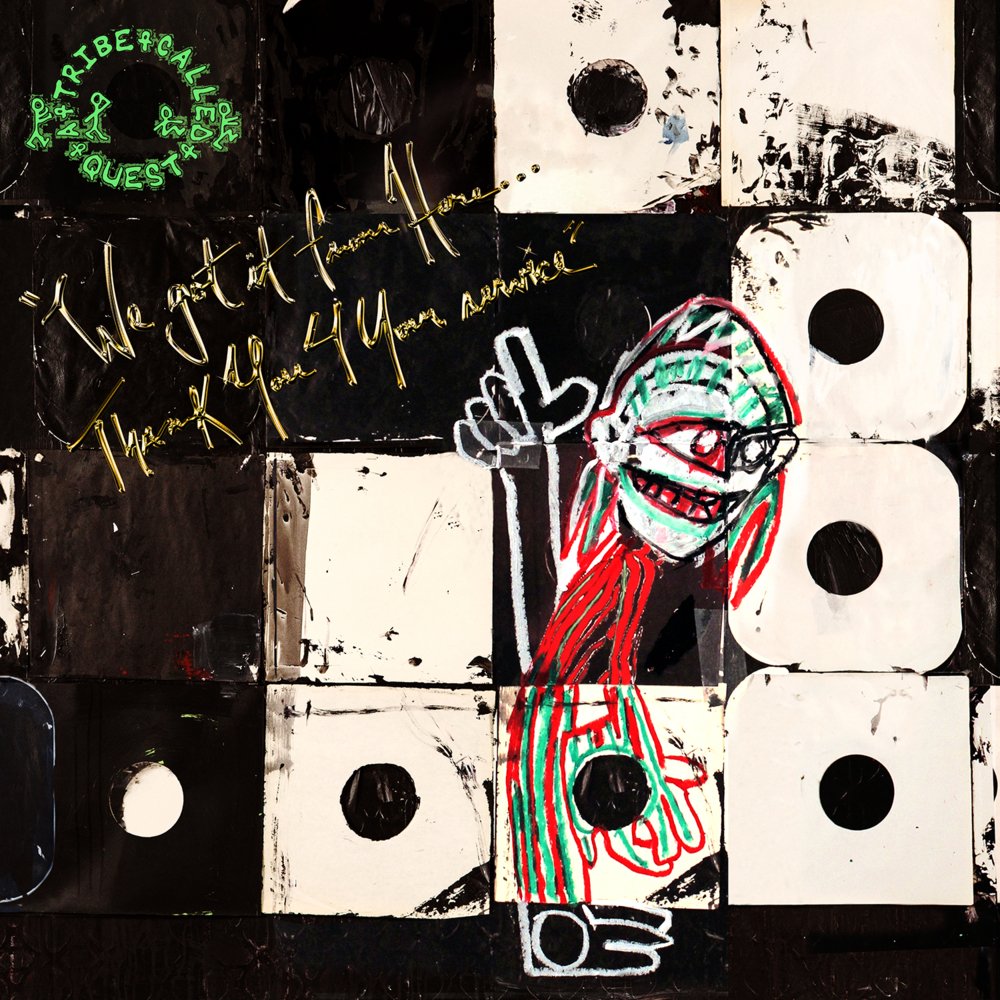 The album title was Phife Dawg's idea. He didn't really have a reason, but rather thought it had a nice ring; I'll be damned if it doesn't encapsulate A Tribe Called Quest's rather epic journey through the years, as well as the recent passing of Phife, 45, in March of this year from diabetes complications. Their first album in 18 years since the 1998 release of The Love Movement was recorded in Q-Tip's New Jersey studio, ensuring that everyone working on the album showed up in person to record their parts before Ali Shaheed Muhammad, master of mixing, pieced it all together. MC's Q-Tip and Jarobi were the main players for the album, with participation from big names such as Busta Rhymes, Consequence, Jack White, Kendrick Lamar, Anderson .Paak, and Andre 3000, to name a few.
We got it from Here… provides the nostalgic sound of the OG Tribe with some new perspective. As always, ATCQ cleverly disguises darker themes in effortless beats, clever sampling, and an impeccable knack for call-and-response lyricism. The tracks could provide a wildly successful background to a party or spark an idea for a thinkpiece, depending on how carefully the listener pays attention to the messages woven inside the smooth mixes. Here, ATCQ addresses very relevant cultural and political aspects of 2016: racism, Trump's stump policies, and POC/minority rights. The more universal themes included in the album are related to kinship, the inevitable passing of time, and self-worth. If you really tried, you could reduce We got it from Here… to a tribute album, and in some ways it is: both Phife Dawg and the core four are lauded in various tracks. However, it would be naive of anyone to assume that ATCQ is anything but two-dimensional; all of the tracks are layered with nuanced references to topics both of the heart and of the head.
We got it from Here… begins with a sample from the 1974 film Willie Dynamite before Q-Tip and Phife Dawg start the call to arms in uniform; the race is off. "The Space Program" provides an excellent opener for the 16-track album, with all players present and accounted for. The track ends with a well-known scene from Willy Wonka & the Chocolate Factory (1971). "A Solid Wall of Sound" features both the vocals and guitar work of Jack White and the vocals of Elton John. The track is a tribute to ATCQ, with Q-Tip, Phife Dawg, and Busta Rhymes providing a head-spinning deluge of rhymes featuring a good deal of patois slang. "Dis Generation" follows the same lines, with the Tribe discussing and commenting on the events of the passing years.
"Lost Somebody" is a tribute to Phife's passing, with Katia Cadet providing a bittersweet chorus underneath Q-Tip and Jarobi's lyrics. The track begins with low bass before moving into a subdued, somber (for ATCQ) ballad-rap. Q-Tip provides Phife's history; fitting, as the two were close friends growing up. Jarobi pays tribute to the man he knew as his bandmate. The track ends mid-chorus, a clear representation of Phife's untimely and surprising death. Realistically, Jarobi admitted in interviews that he was simply unable to finish the track. After a short delay a very weird, jagged guitar solo cuts through the silence (thanks, Jack White), but the interlude is unexplained, maybe on purpose. Kendrick Lamar is granted his own verse in "Conrad Tokyo," and he effortlessly slips into the Tribe call-and-response. The track deals with heavier themes, discussing the current political atmosphere in the USA. The sultry, agitated beat conveys a smooth tension; Jack White's mysterious guitar makes a reappearance at the end of the track.
We got it from Here… ends with "The Donald," another tribute to Phife Dawg. His passing is acutely felt in the entire album, between references snuck into a lyric and the dedication of two tracks to his name. It is clear that while the album essentially picks up where the crew left off 18 years prior, this will probably be the last we see of new ATCQ material for a long while. Time is needed to grieve and recalibrate; in addition, much has happened since the last album release. These men are no longer the 19-year-olds that wowed crowds in Paris and across America; they have families and individual careers, and may not be as willing to relive their past lives through constant reunion tours. In essence, A Tribe Called Quest has also been laid to rest with the release of this album. But fans, no need to mourn; the music heard in We got it from Here… Thank You 4 Your Service is universal and timeless, and will surely inspire a new crop of aspiring hip hop artists and good friends to continue the music-making cycle.
Album Released: November 11, 2016