Album Review: Kadhja Bonet – The Visitor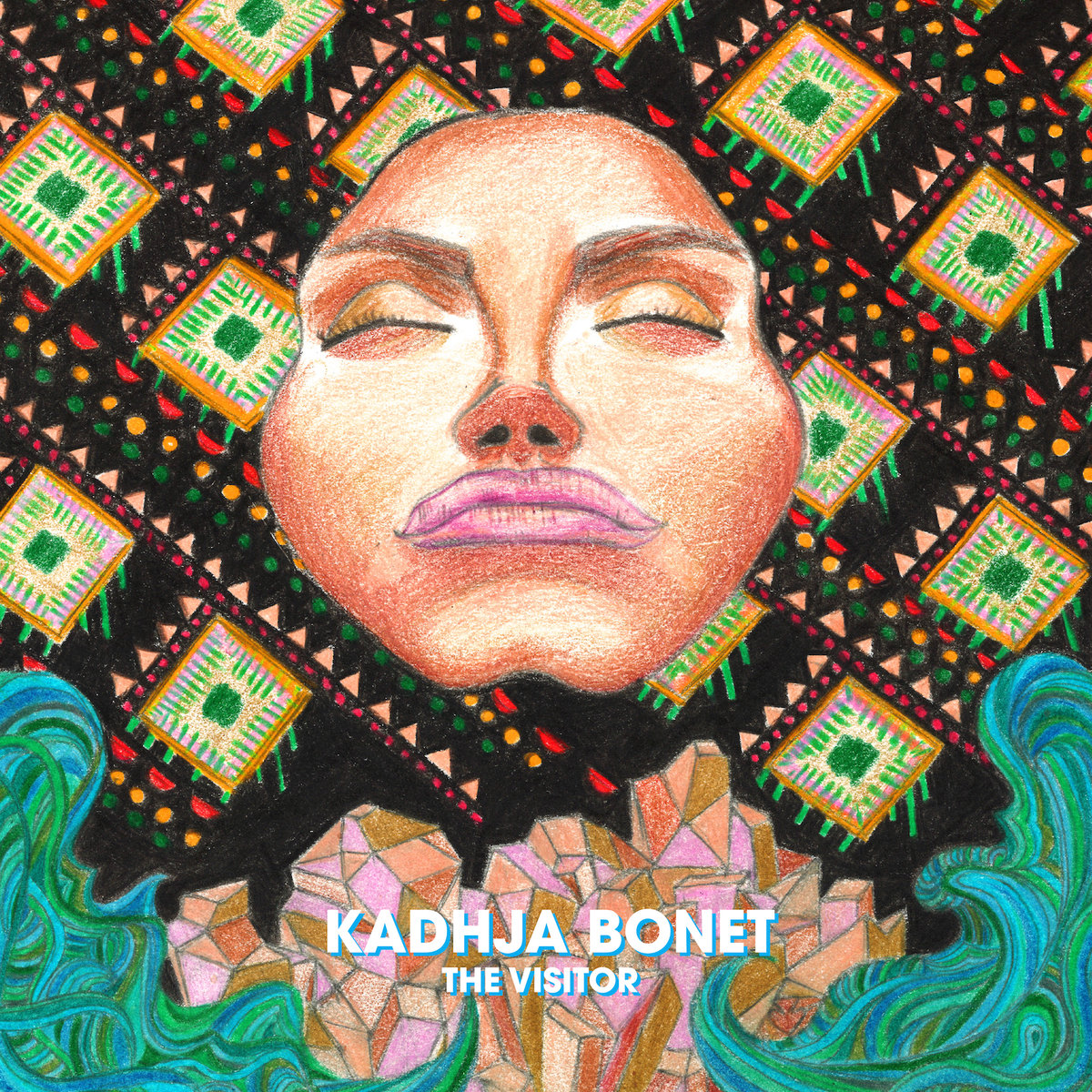 Kadhja Bonet is definitely a singular artist. Her entire album can be described as a compilation of snapshots, scenes that each tell their own stories. Her style can be described as… well, let me quote NPR here: "a cinematic and folky kind of psychedelic soul music impossible to pin down."  I cannot disagree.
My experience listening to "The Visitor"? I inserted the album into the CD player and distracted myself on the computer while the album was loading. But my attention was captured by Kadhja Bonet as soon as the first track, "Earth Birth," began playing. It. is. golden.
You feel as though you are walking through a sci-fi movie, transported somewhere in space and discovering a whole new universe. But soon enough, this extraterrestrial space is closed and you are brought into a solitary place in which you long for your "Honeycomb." Does the move from extraterrestrial to melancholy seem slightly drastic? Surprisingly not. Kadhja Bonet masterfully ends each track in suspense, making the listener eagerly wait for the next song and therefore willingly accept whatever change in beat and atmosphere it comes with.
Throughout the entire album, Bonet expertly accompanies her listeners from space to space, scene to scene, story to story. Each track is artfully crafted, for not only is she gifted with the ability to generate beautiful arrangements of strings and synthetics, but she also demonstrates a particularly soothing low voice. This was especially apparent in "Portrait of Tracy" with its combination of strings, percussion, and gospel-inspired vocals. This short track, only 2:16 in length, ends with a heavenly acapella section which sounded curiously like angels – or at least what I imagine angels would sound like.
Many, if not all, artists experiment in their work. Kadhja Bonet embraces this tactic fully, and her creative use of sounds, voices, and arrangements is definitely worthy of praise. All her songs are very pleasing to listen to, yet they also have a little something that catches you by surprise and makes you want to listen for more. During the entire duration of the album, you are continuously pulled in because each song tells its own story and paints its own scene in which you, the listener, can picture yourself as a character.