Album Review: Andy Shauf – Norm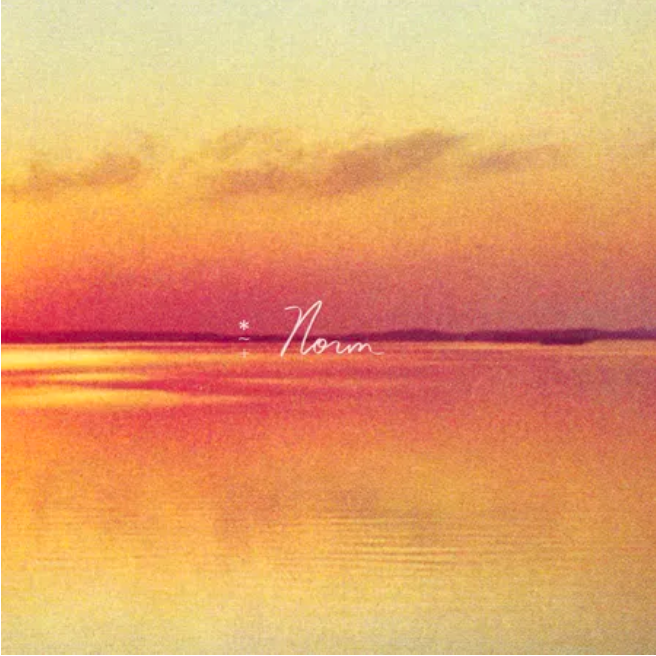 As I settled into my five-hour train journey last week, I decided to tuck into Andy Shauf's eighth studio album Norm. The sun was setting over Belleville — the orange sky reflecting perfectly in Lake Ontario reminiscent of the dusky album art — and I found myself lost in thought. With the passing of one lightly jazzy, overtly 70s-inspired song into the next, I overlayed this soundtrack onto visions of dinner parties with my closest friends and slow mornings with a loved one. My initial listen to this album brought one word to mind: love. 
On its surface, Norm is a succinct short story anthology. Spanning around thirty-six minutes, Shauf's characteristically mellow vocals blend seamlessly into the surrounding instrumentation. The foundation of this concept album (beyond its narrative throughline) is the genius echo of lyrics throughout. This meticulous attention to detail is at its clearest when comparing the opening and closing tracks. Norm's fundamental question "was all my love wasted on you" opens the album and is posed by God, an omnipresent character not only in this album but much of Shauf's discography. As the album comes to a close, it is Norm himself who reiterates the question, wondering about the futility of the unrequited pursuit of his lover. Beyond this, the question is semantically flipped on the track listing, with "Wasted On You" opening the album and "All My Love" drawing it to a close. Tranquil synths wind their way overtop of the soft piano and acoustic guitar, sometimes picking up tempo ("Halloween Store") or slowing to an introspective pace ("Paradise Cinema", "Sunset"), but always retaining warmth. The impression an initial, casual listen of Norm brings is that the album is a cozy, jazzy collection of love songs.
But Norm goes beyond this Chet Baker domesticity. Shauf presents his listener with Norm, his Prufrockian protagonist who we follow through a series of episodes of unrequited love. Though not officially introduced until halfway through the album, we are nonetheless witnessing episodes of Norm's desperate attempts at meaningful connection. He seems harmless enough, but as the album progresses these episodes get darker, the lyrics more ominous, and an almost ironic relationship is created between the story and its accompanying instrumentation, which remains consistently weightless and dreamy throughout. Is Norm's fixation on this figure malicious? Is he simply a man unlucky in love? Or is there something else at play? These are questions that only multiple listens and close readings can answer.
Whether you're looking for an album to ease a Sunday morning hangover or inspiration for a twenty-page thesis on religiosity's relationship to love and desire, Norm is where you should turn. As usual, Shauf playfully offers the choice between background and foreground listening, never sacrificing one for the other. In this sense, my first impression of Norm of being a collection of love songs is not far off – the romantic Belleville sunset complimenting the romanticism integral to the album. But more than this, Norm begs the question of whether love is always a benevolent force. 
Andy Shauf is playing at the l'Olympia on April 29th, 2023.