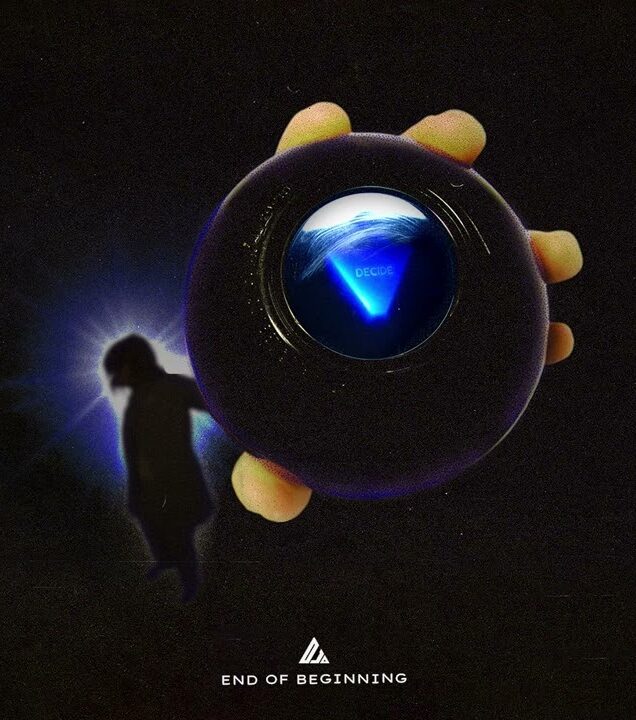 Joe Keery has been busy. Between being a Hollywood actor in hit television series Stranger Things and pursuing his own songwriting career, he is no stranger to making his art as unique to him as possible. With his newest album, Decide, being released 3 years after his first project, Twenty Twenty, Keery, who goes by stage name "Djo", takes on a new perspective on his sound and his life over the course of the pandemic and the beginning of the 2020s.
Decide starts off with Runner, a rhythmic manifestation of a life devoted to eternally moving forwards and upwards. This sets the scene for the next half hour of the album, establishing Keery's characterization of the album using synthy melodies and layered, auto-tuned harmonies over his vocals. The album as a whole is remarkably cohesive, and this works mainly to its advantage—but also to its detriment. While each song flows smoothly between one another, as if Keery never set his keyboard down for a single moment between each track, it's easy to get a feeling that each song sort of just…sounds the same. However, you can always count on the incorporation of some element that can knock your brain back into the album and distinguish between each song. Gloom features vocals mirroring the aggressive, eccentric styles of David Byrne, On and On strikes listeners with an epic drum solo in the second half of the track, and songs like Climax and End of Beginning have engaging guitar melodies and rhythms. It's not surprising to hear Keery exercising his talent on multiple instruments during the album, considering his projects under the name Djo aren't his first venture into the world of music—Keery was also briefly the guitarist for a Chicago-based group called Post Animal. Nevertheless, his work on the keyboard establishes dominance on this album, as obvious from the insurmountable amount of synth-pop hooks in each track.
It is evident that Keery's reflection on the past three years has amounted to several epiphanies, when it comes to Decide. Moving from Twenty Twenty's desolate emotions of solitude and nostalgia, Decide chooses to take a step forward and break out of a state of depression and into the anxieties of making change and moving towards the future to a better place.