Electronic Grooves: U-TURN Volume 3 Review
Words by Sean Holley, read more of my work here

Socials of the DJs:
Raef
Gene Tellem
Danai
As my first written piece for CKUT, this is a bit of a personal affair. It seemed fitting to start with a review of U-Turn Volume 3, because the event checked 3 major boxes: a night showcasing local talent organized and DJed by my close friend Raef, who also happens to be the music librarian here at CKUT.
Back in August 2022, Raef held his first U-Turn, an event designed to highlight the DJ scene in Montreal and expand listeners' horizons with a diverse billing of genres. From golden-age 90s house to left-field techno, garage, trance and more, his goal was to break from the monotony of 4-to-the-floor hard techno and drop-obsessed tech house. After Raef's third installment in 4 months, I can confirm that the concept has been a resounding success.
A show is nothing without a proper venue. For the best possible experience, the setting must synergize with the music being played, adding to the impact of the performances. Listening to disco house in an abandoned factory just wouldn't feel right. Fortunately, Barbossa was the perfect companion for the type of music Raef, Gene Tellem, and Danai played at U-Turn. An intimate dancefloor with good cocktails, warm lighting, and friendly staff went hand-in-hand with the propulsive, upbeat tracks played throughout the night.
Raef led off at 11pm, setting the stage for the rest of the event. Around 10:55, the dancefloor went from empty to packed, as Raef's gaggle of McGill supporters made it to Barbossa. The tracks were predominantly deep and groovy house, with some garage mixed in. I didn't sense a definite climax in the progression of the set, it felt like a constant 70 degrees to me. But don't confuse consistency with mediocrity, this was an excellent showing. Raef paid his dues to two 90s deep house maestros, playing Kerri Chandler's You're in my System early on in the night and Ron Trent's I Feel the Rhythm towards the finale of the set. I greatly appreciated the seamless mixture of old and new tracks, it was simultaneously a history lesson and a taste of the future.
One of Raef's biggest strengths as a DJ is knowing how to play to a crowd without playing exactly what they want to hear. He's consistently able to find that sweet spot that stretches the crowd's tastes without going too far and losing their engagement. At U-Turn, he did it again, delivering one of his strongest sets. Honestly, each subsequent set I hear from Raef feels like his best one yet, so the future of the Montreal scene is very much in safe hands.
Danai described Gene Tellem's DJing style in one word: classy. That just about puts it perfectly. Clean yet energetic with organic percussion and irregular rhythms, her hour from midnight to 1am melded together across every song. The undercurrent of bongos provided an off-beat metronome, switching enough to keep me fully focused throughout the set.
Gene's credentials precede her: she's been a fixture in Montreal for close to a decade now, with sets at Piknic Electronik and a Boiler Room, among other major placements. However, she's never coasted on her reputation, and this set was a prime example of her commitment to the scene that raised her. Unfortunately, most artists of her stature wouldn't even agree to do an event like this, let alone get there 40 minutes before their set to see the DJ before them play, dancing the entire time. A refreshing attitude paired with a skillful performance made Gene Tellem a superb second act.
It's 1am now, and most of the crowd has left Barbossa. Many of Raef's friends exited the minute his set finished at 12, and the stragglers that stayed for Gene decided to call it a night. They have no idea what they missed.
Normally, I find soulful house a bit boring. It's too regular and slow, and the grooves can turn plodding after they are repeated for 6 minutes straight. It's alright coffeeshop music, but not what I would call danceable. That being said, Danai struck a nerve with his set, mixing funky samples with pounding subs in a way I had never heard before. If you weren't moving, you need to get your ears checked. The entire set was also vinyl, with multiple instances of mixing back and forth between tracks in the middle of a song. All due respect to Raef and Gene, but this was the best hour of the night.
Danai's whole hour was killer, but the last 15 minutes were magic on the dancefloor. It was one of those moments where you're fully engrossed in the music and unconscious of how frenzied your dancing is. If you're sober, you feel high, and if you're high, you feel fully out-of-body. Danai took it to another level, and the 8 of us left standing positively lost our minds. My favorite sequence of the night was 3 of the last 4 tracks: I'll Be Your Friend by Robert Owens into a top-notch track with a Bowie sample from Let's Dance ("Put on your red shoes and dance the blues…") into a club mix of Dreamlover by Mariah Carey. It was a groove workout to finish the night: kinetic, exuberant, and exhausting in the best possible way.
At U-Turn Volume 3, Raef, Gene Tellem, and Danai played for 3 hours total, crafting a first-rate night in the process. Each of their sets had a distinct flavor, yet all 3 played off of each other, synergizing their styles and building a cohesive atmosphere. If it wasn't obvious at this point, I can't recommend U-Turn enough.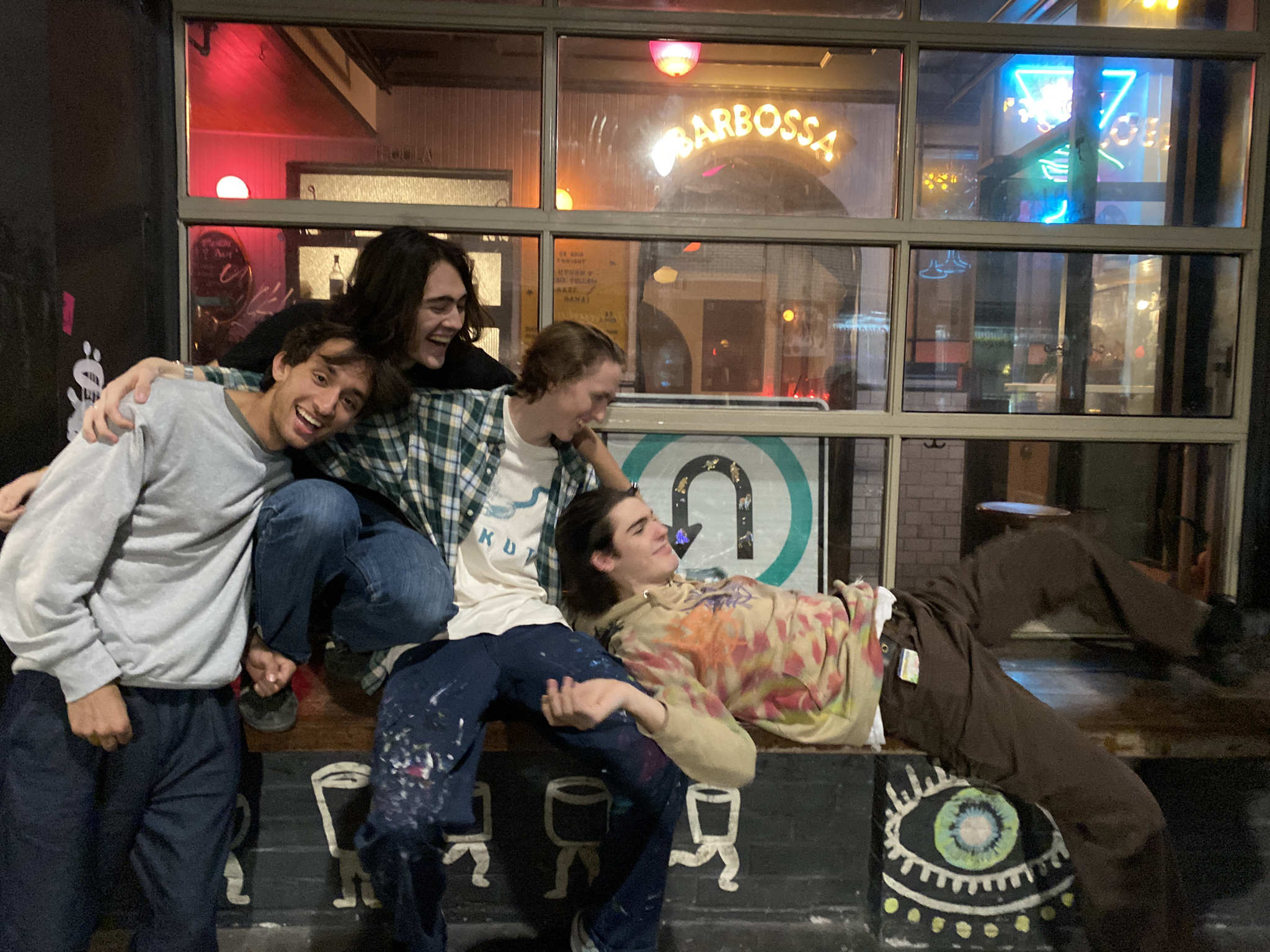 Author's note: U-Turn Volume 4 is coming back to Barbossa on December 3rd, be there.