Album Review: Run The Jewels – RTJ3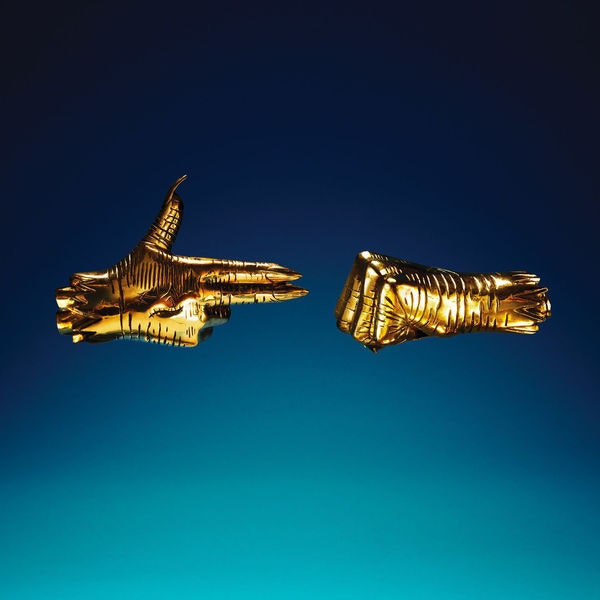 On January 20th, many Americans will be searching for a way to vent their frustration about the current state of the nation; for my fellow ex-pats, look no further: Killer Mike and El-P, the masterminds behind Run the Jewels, have got you covered. As "Volga Don" (nickname courtesy of my clever grandfather) ascends to the highest public office in the United States, you can lift your speakers to the heavens and blast "2100" until you feel stable enough to re-enter into society. RTJ3 aims to be the antidote to our current national and global angst, with the mentality that sometimes, you just need to get mad. Run the Jewels are not known to sugar-coat or present their lyrics on a bed of roses, and on RTJ3 they are as blunt and sharp-tongued as ever. Killer Mike and El-P take turns shooting barbed rhymes at rapid-fire speed, whether crowing over the success of their nearly-four year collaboration or preaching on the injustices of society.
Run the Jewels have never shied away from addressing issues they find abhorrent, and over time they have mastered the craft of yelling through a bullhorn backed by complex production. El-P has outdone himself on this album, creating stable and well-rounded tracks that simmer and swirl underneath his and Killer Mike's rhymes. The pair has tapped a host of up-and-coming powerhouses in the rap and hip hop fields, including Danny Brown ("Hey Kids (Bumaye)") and Trina ("Panther Like A Panther"). Kamasi Washington, renowned sax player who appeared on the scene with Kendrick Lamar's To Pimp A Butterfly, features in the closest thing to a Run the Jewels ballad ("Thursday in the Danger Room"). The attitudes on RTJ3 range from a mad rage against class divisions ("A Report to the Shareholders/Kill Your Masters") to the stereotypical pat-yourself-on-the-shoulder vibe ("Legend Has It") put out by countless rap artists; though through the clever lyricism of Run the Jewels, this kind of trope doesn't feel hackneyed. "Thursday in the Danger Room" addresses two very different losses suffered by Killer Mike and El-P: the former's friend shot in the street for gang-related reasons, the latter's close buddy dying in a hospital of a fatal illness.
RTJ3 doesn't necessarily start of with a bang, but rather more of a low simmering energy. "Down" is a tightly-produced track that shakes off any braggadocio carried over from RTJ2; the boys are back and man, are they ready to go. "Thieves! (Screamed the Ghost)" carries the torch with a sinister background melody and sampling The Twilight Zone. Here, Run the Jewels address the rise of riots in response to the blatant police misconduct that has rampaged the U.S. The track is an adrenaline-packed analysis of the reasoning behind the looting and violence that inevitably accompanies what usually start out as peaceful protests. "Thieves!" isn't the most diverse track on RTJ3, but it doesn't have to be; the powerful lyrics featured here speak for themselves, and reverberate long after the closing sample of Martin Luther King's speech on riots.
But Killer Mike and El-P are not done with rending righteousness from their listeners: "2100" begins as soon as "Thieves!" ends, now with a message of hope for those still reeling from the election results (it was released on November 9, the day after Trump's victory was announced). BOOTS features on the chorus, almost moaning a plea: "Save my swollen heart/Bring me home from the dark/Take me up." On "Panther Like A Panther" and "Oh Mama," Run the Jewels return to more typical topics of discussion: crowing about their sexual prowess and general eminence, but assuring listeners they're still kept in check by their familial ties and dedication to their loved ones.
Letting out this rage and sadness through song and music can be quite cathartic, and Run the Jewels recognize this better than anyone. Over the next four years, I will be returning to this album when I feel that words can no longer express my existential angst concerning the plight of our society. Killer Mike and El-P are certainly better lyricists than the average citizen, and use that advantage to give a voice to those who have none. It will certainly be interesting to see what Run the Jewels tackles next on RTJ4.
Album released: January 13, 2017