Call For Tracks Made By CKUT Volunteers
Are you a CKUT volunteer/programmer who makes music? We're putting together a radio show with 100% volunteer-made tracks and want to get you on the air.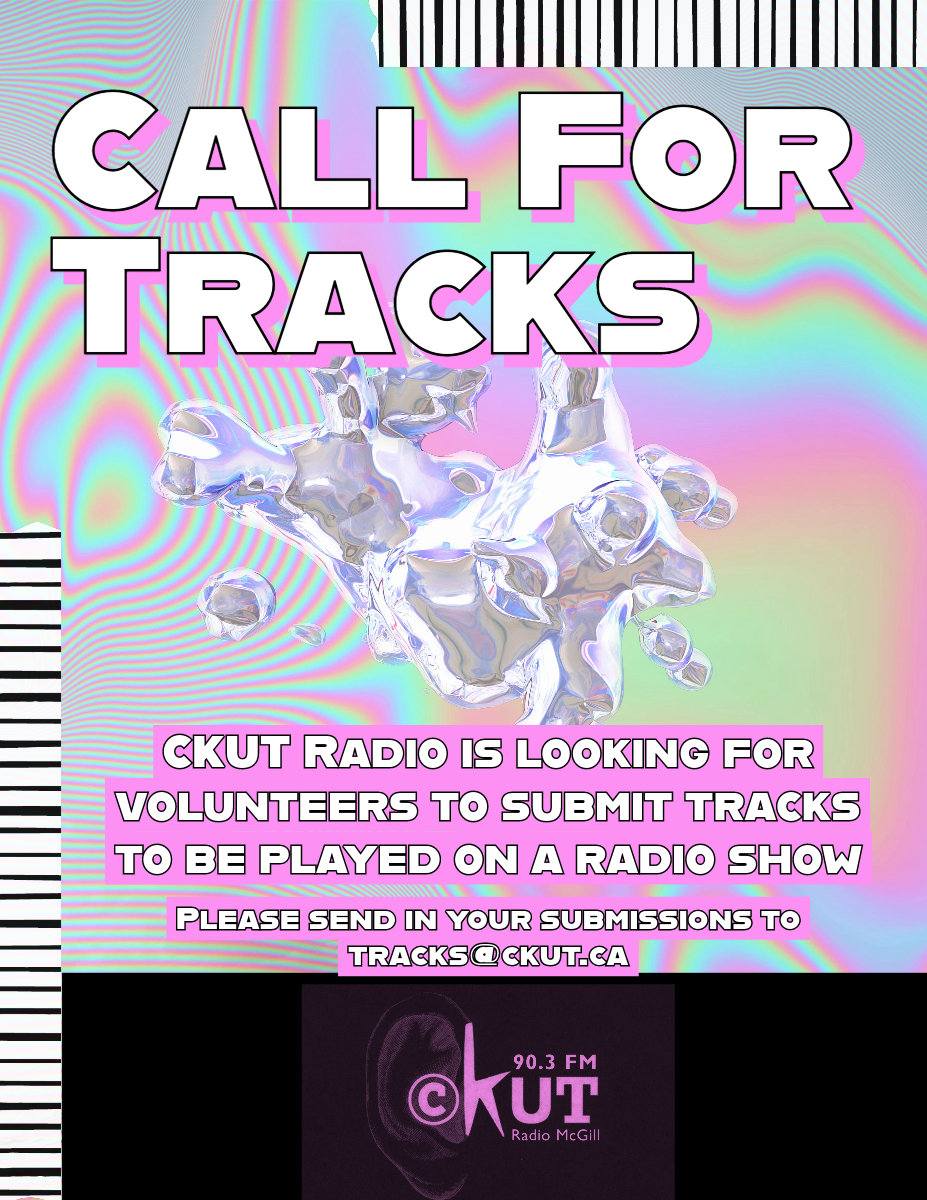 Volunteers at CKUT who make music, this message is for you! CKUT is looking for volunteers to submit tracks to be played on a radio show consisting of curated volunteer submissions.
We'll be assembling a 2 hour radio show using your submissions.
Any genre, any style, if you made it or helped make it then we'll take it!
Submit as many tracks as you want to tracks@ckut.ca as well as a short bio about yourself and how you're involved at CKUT to participate.