Commemorative Broadcast for Len Dobbin
Len Dobbin first got behind the mic in 1962 on Radio McGill.
Known as "the keeper of the flame", he devoted his life to listening to, photographing, writing about, and sharing jazz. His business card stated simply, "friend to jazz'.
You can listen to the episode above, which is preceded by a couple of ads from 2009 celebrating Len.
Len had a run on commercial radio where he accidentally dropped the F-bomb over the air, and then ended up on CKUT as the host of Dobbin's Den in 1995. Len scripted each show trying to extend his appreciation for the music with the respect and attention he gave to presenting it. Oliver Jones wrote the theme song to Dobbins Den.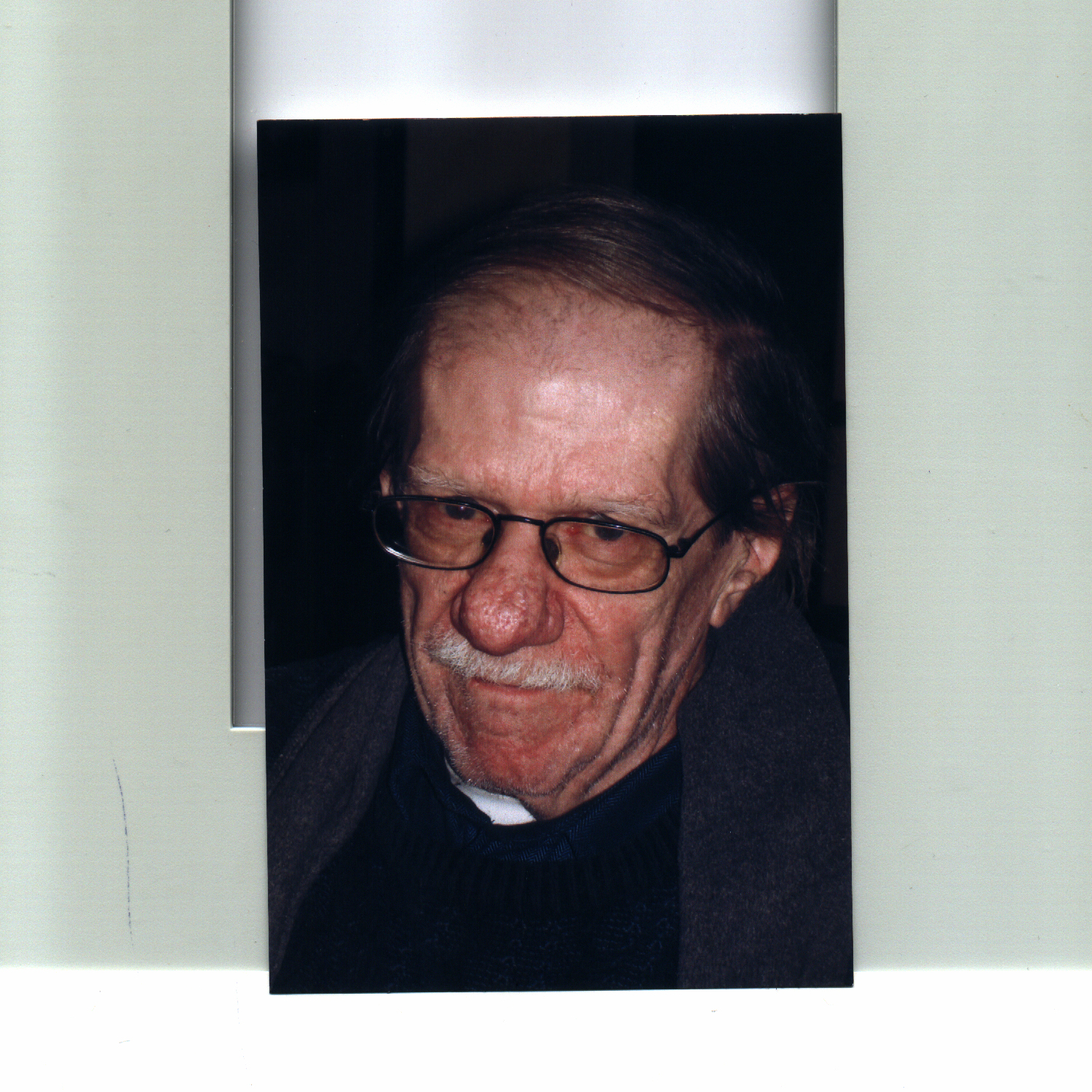 On July 17th 2009 CKUT hosted a radio wake for Len, inviting friends and past CKUT programmers, Drew Duncan and Michael Chamberlain to come to the station and share stories about Len.  It was a special five hour long celebration.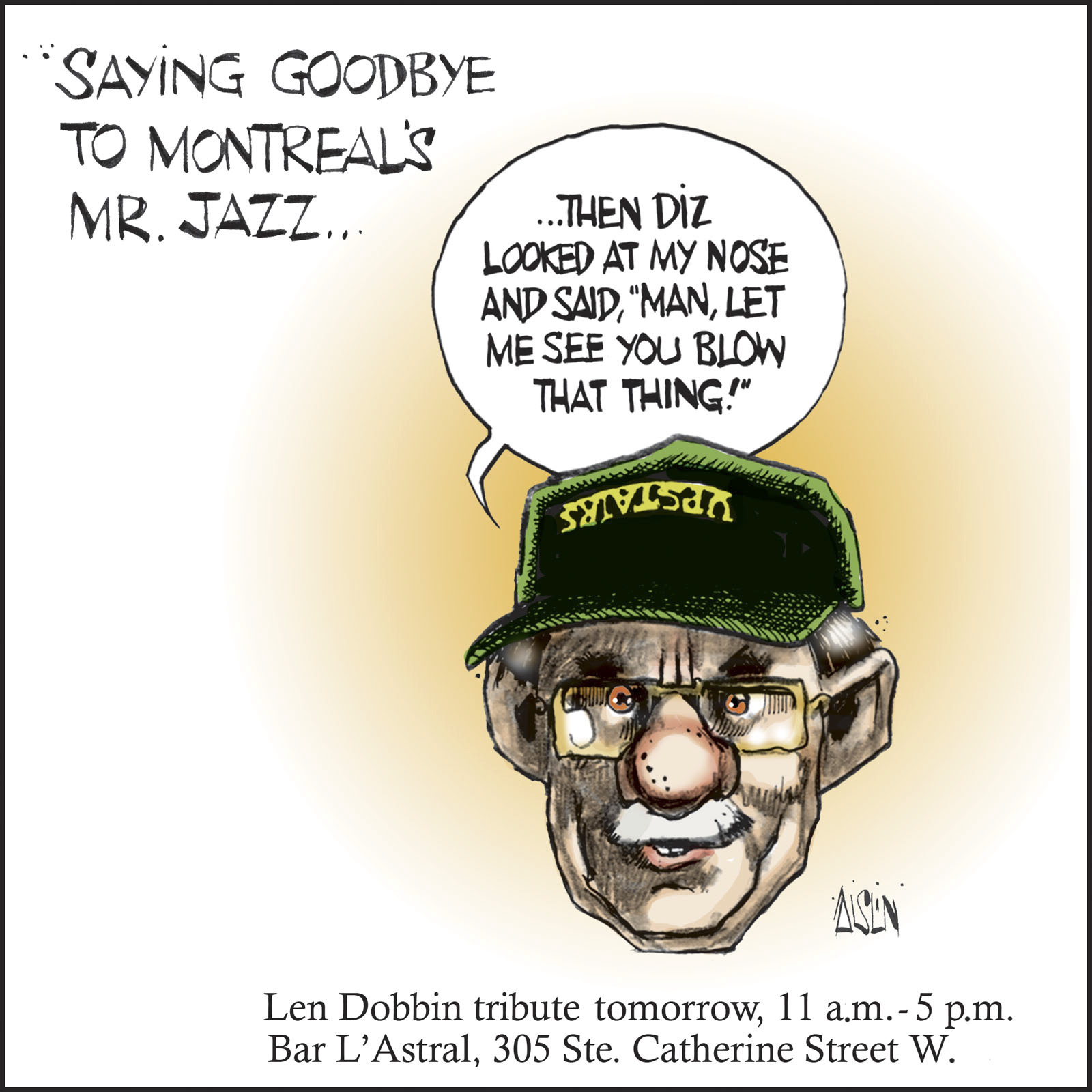 You can even spot Len in the bottom corner of this photograph from the 1996 party when CKUT moved to its current location at 3647 rue University.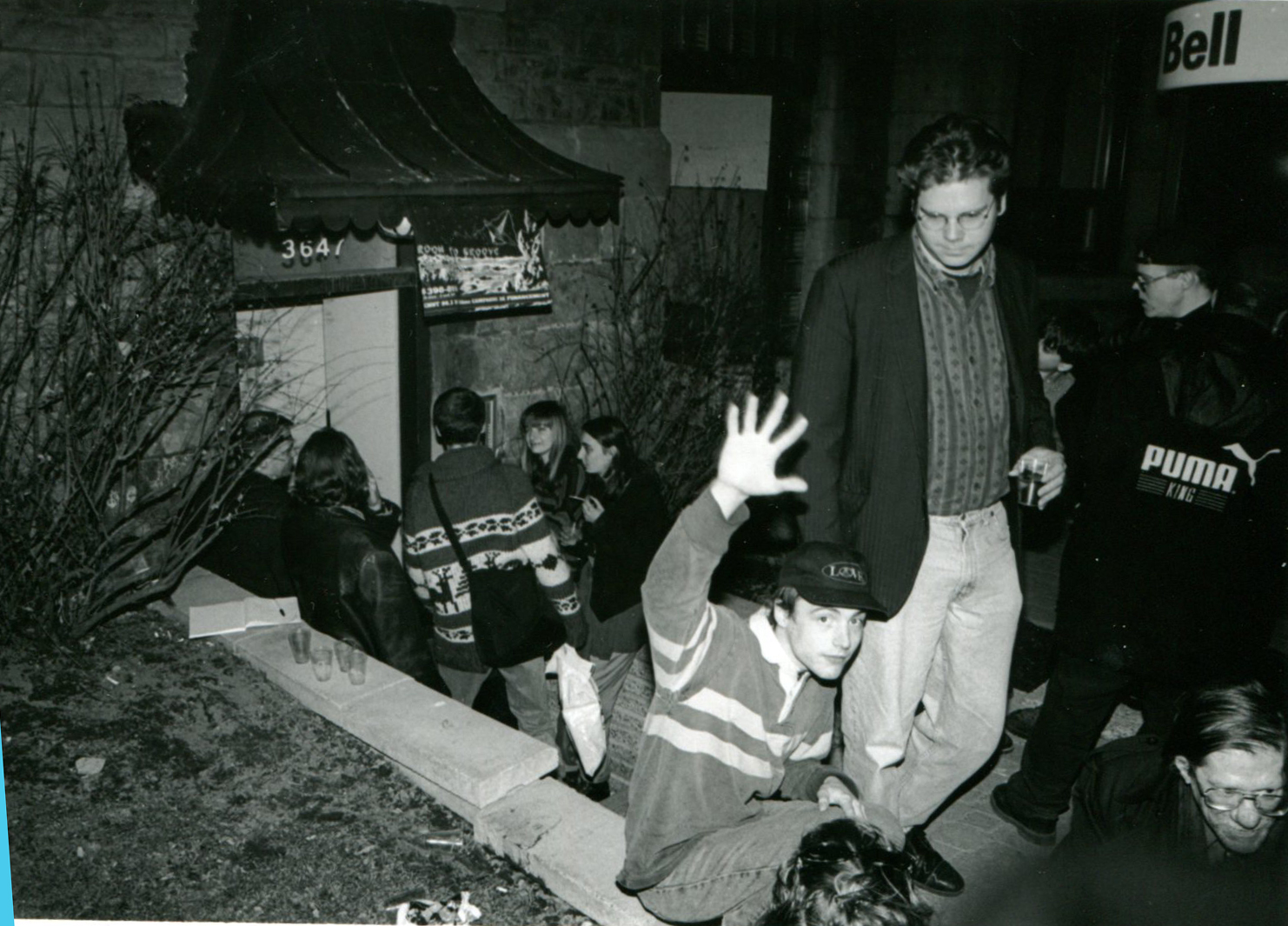 Subscribe to the CKUT Music Department Podcast wherever you listen to podcasts: