Concert Review: Flying Lotus at S.A.T.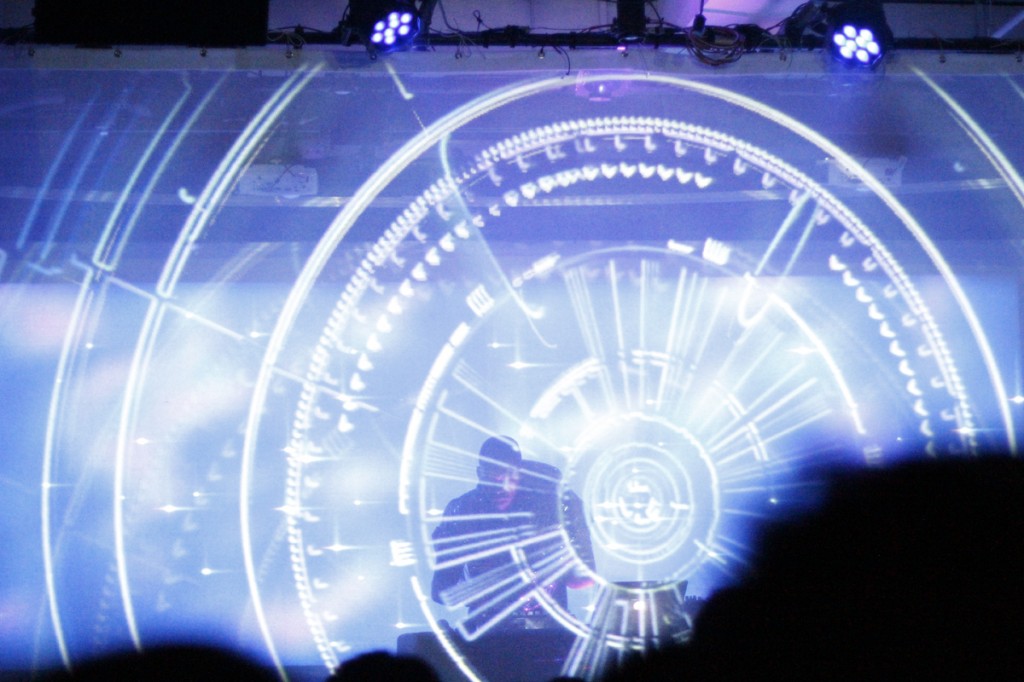 Last Friday Flying Lotus sold out the S.A.T. on Saint-Catherine street in Montreal leaving a lineup of disappointed fans out in the cold.
Psychedelic two-layered visual projections enhanced the music tenfold, though at the end of the night cheers for an encore had no avail after a notably short FlyLo set clocking in at 70 minutes.
Steven Ellison meandered through a good chunk of his new material from 'Until The Quiet Comes' while dropping in a few older tracks and pop references of Beastie Boys and Radiohead. He also dished out a bajillion high-fives to eager fans and hyped up gamers in the audience with an out-of-left-field Mortal Combat sample ("GET OVER HERE!"). Understandably, FlyLo's more sensitive songs were left off the set list to keep folks feet moving.
However, opener Teebs impressed me and clearly many more. With an array of dynamic shifts, the artist less commonly known as Mtendere Mandowa expertly swept filters and tweaked beats on a sampler not so different from the one used by J Dilla on 2006's 'Donuts'.
Both artists are on Brainfeeder records, you can find them and their music right here.