Concert Review: Thurston Moore Group and Jessica Moss at La Sala Rossa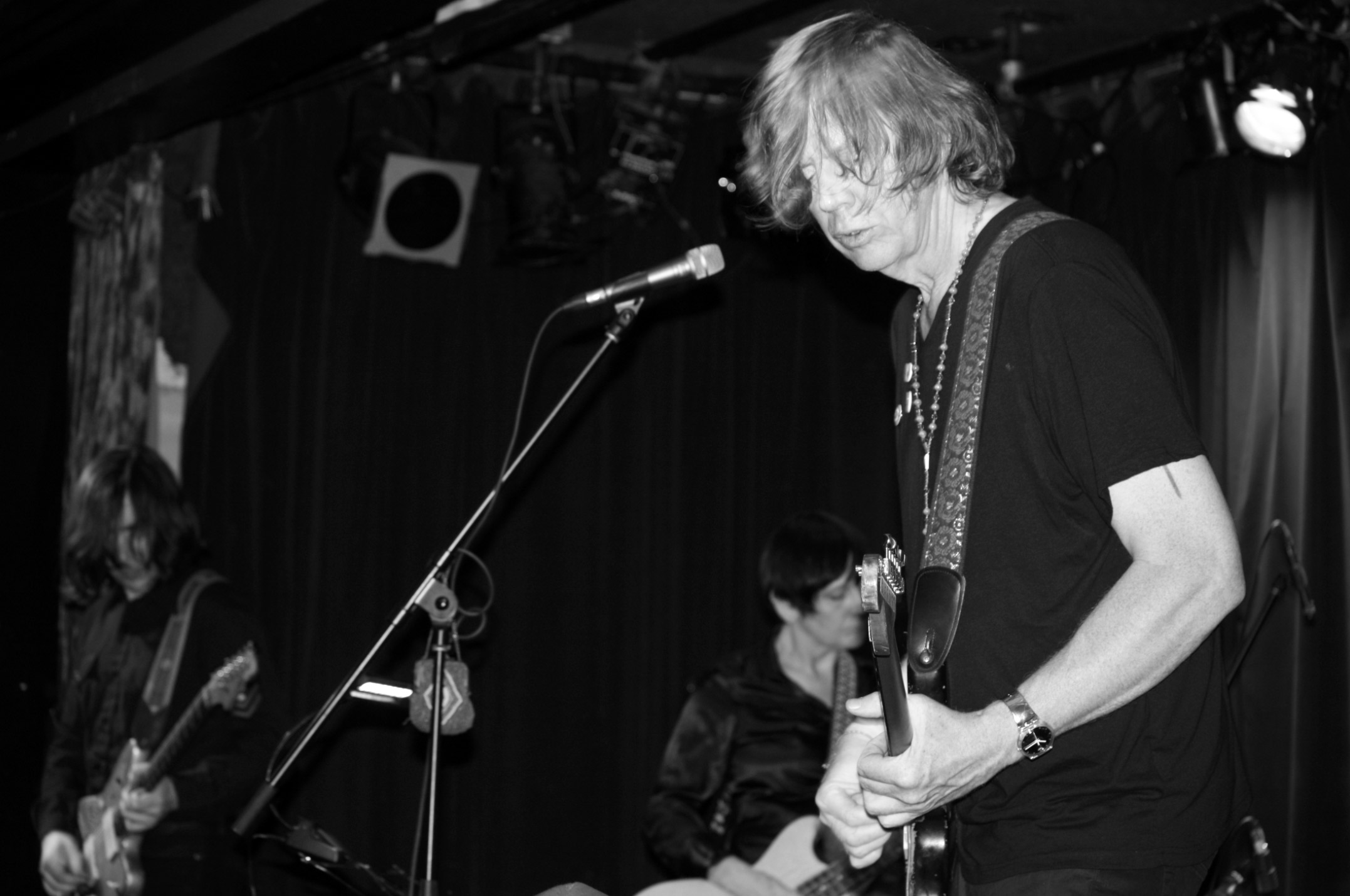 On Tuesday, July 18 Montrealers lined up eagerly outside La Sala Rossa for the long awaited Thurston Moore Group and Jessica Moss show. For those who don't know, Thurston Moore is a singer, songwriter and guitarist for Sonic Youth, one of the most influential rock bands of our time, thanks to their unconventional guitar tunings and experimental use of objects like screwdrivers and drum sticks to alter tone quality. The audience that night was full of Sonic Youth lovers who had come to see a living legend.
Starting the night off was Jessica Moss, a local violinist who also plays in Thee Silver Mt. Zion Memorial Orchestra and Black Ox Orkestar. Moss played a single 25 minute piece which told the story of a refugee traveling from danger to safety, her presence majestic as she manipulated an array of pedals with her bare feet and hands. Stacks of echoing loops and distortion on her violin and voice created an intensely entrancing experience for the ears, while Moss' melancholic repetitions of the words "entire populations" served as a stark and heart-wrenching reminder of the piece's subject matter. As the layers and signal-bending folded and unfolded, I felt a sense of relief, like one may feel when they finally see land after a long time at sea. With one piece, Moss took the audience on a beautifully haunting sonic and emotional journey.
Thurston Moore Group took the stage next. Seeing Moore live for the first time was an experience I will never forget. I knew he had a unique way of playing guitar, but watching it in real time was breathtaking. Moore used his guitar fully, from the output jack to the bridge and all the way up to the headstock, gently and rhythmically tapping it with his fingers to further distort the timbre of the sound. He wasn't the only living legend on stage that night, though – My Bloody Valentine's Debbie Googe was shredding and delivering heavy bass lines in sync with part-time Sonic Youth and current Sun Kil Moon drummer Steve Shelley.
The group played tracks off their new album Rock N Roll Consciousness, a record that very pleasantly sounds like something Sonic Youth could have released. Beyond his astonishing guitar-work, Moore was also as political as ever. On "Cease Fire," a song off the new album, he denounced guns and empowered love to rule. While introducing the song, Moore revealed that he first played Sala Rossa years ago for an anti-Bush show. "Is there a difference between a corporate take-over and a political take-over?" he wondered aloud. "I don't think so. Well, we're here for a free love take-over."
At the end of the show, the merch table was surrounded by a large mass of fans while Moore signed records. I was lucky enough to get my hands on one of the last albums and exchanged a few words with Moore about the rise of extremist right wing groups and the need for organized actions, offering him one of my 'FCK NZS' stickers. "Yeah I'll take that!" he responded, "I've seen the t-shirts around!" I would be lying if I said I'm not hoping he puts it on one of his guitars. I left the venue that night sonically satisfied, feeling an after-buzz that stuck with me for several days – a free-love takeover, indeed.