Concert Review: Institute at Casa del Popolo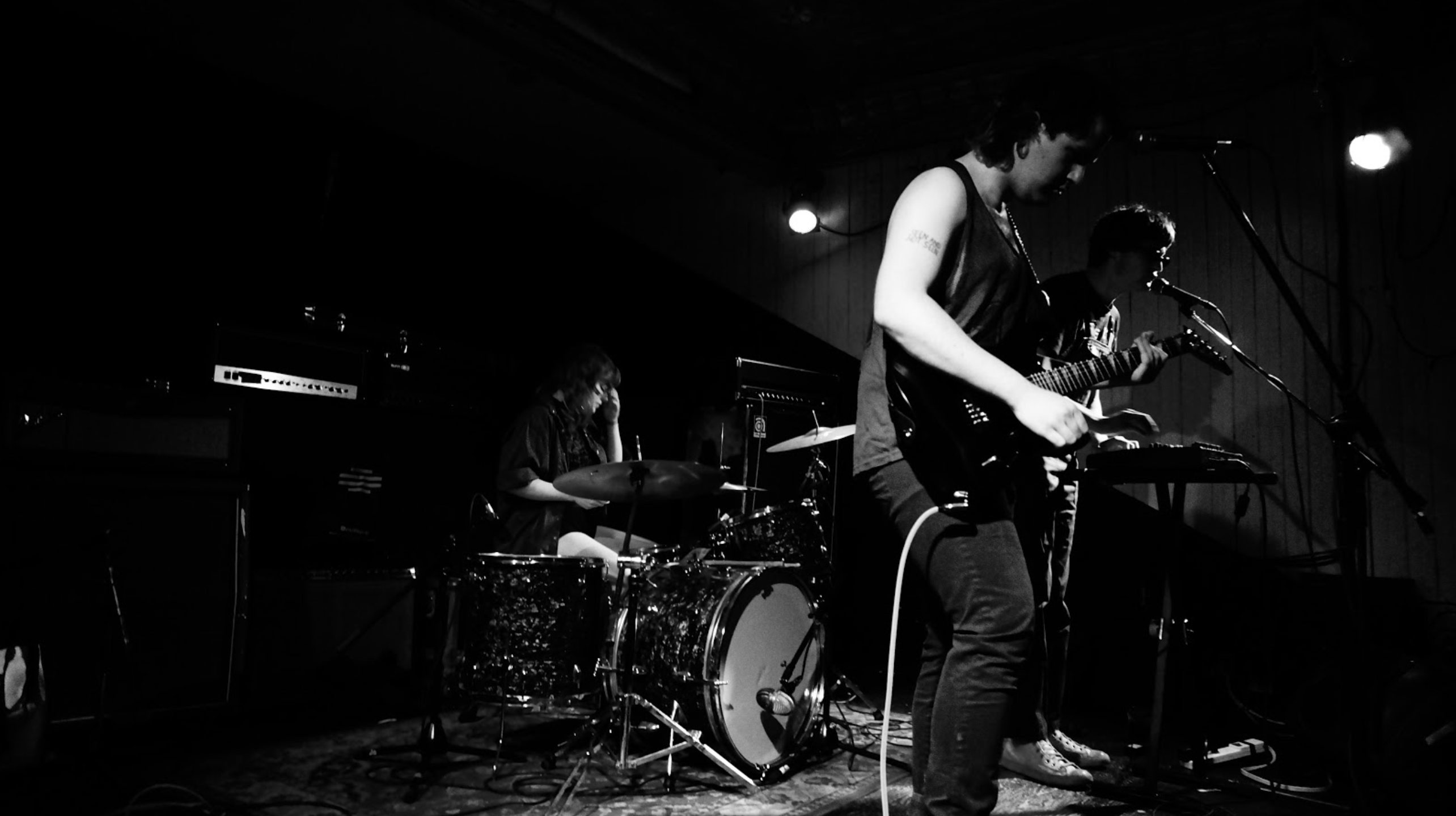 The July 16 Institute show at Casa del Popolo was solid proof that punk rock is alive and well in our fair city. When I arrived that night, punk lovers from all over Montreal were pouring into the intimate venue, until the show sold out and the sweat started dripping. The excitement and energy of audience and musicians alike was palpable, a comforting sense of camaraderie in the air as friends reunited and encouraging words and hugs were exchanged.
Montreal's Beep Test started the night off with a short set of synthy no-frills punk. They got the crowd warmed up for Faze, another local group who hit the ground running with their in-your-face-in-a-good-way moshpit pleasers. Faze's vocalist had a seemingly endless supply of energy, making it hard to look away as he elegantly squatted across the stage, his eyes rolling to the back of his head after a body-shuddering growl. The guitarist's riveting tweaking of effect pedal knobs only added to the raw beautiful chaos. Next in the line-up was Grosser, a group of Calgary emigrants and Montrealers who addressed local issues on tracks like "Bylaw Compliance" and "Condo Board." The frontman's enthusiasm was contagious as he busted out into the crowd, triggering a pulsating moshpit around him. Unfortunately, this was Grosser's last show before the members move on to new projects.
The room was packed by the time Institute came on, and the Austin, Texas band did not disappoint. They played mostly tracks from their new album Subordination, songs that stick to the band's anarcho-punk roots but add more depth, distortion and overdrive, making them hard to label as a particular genre and all the more interesting to see live. Institute's musical skill, smart politically infused lyrics, memorable stage presence, and endearing modesty definitely made for one of the best live punk acts I have seen in years. I spoke with guitarist Arak Avakian after the show and, when asked what he would like to say to the world, he responded that "hard work does not equal hard rock." After witnessing Institute's hard work in person, I left the show with the reassuring sense that, despite the state of the world, things might be ok as long as bands like Institute are still filling venues and challenging the status quo.