LIVE REVIEW: NATE HUSSER @ THE BELMONT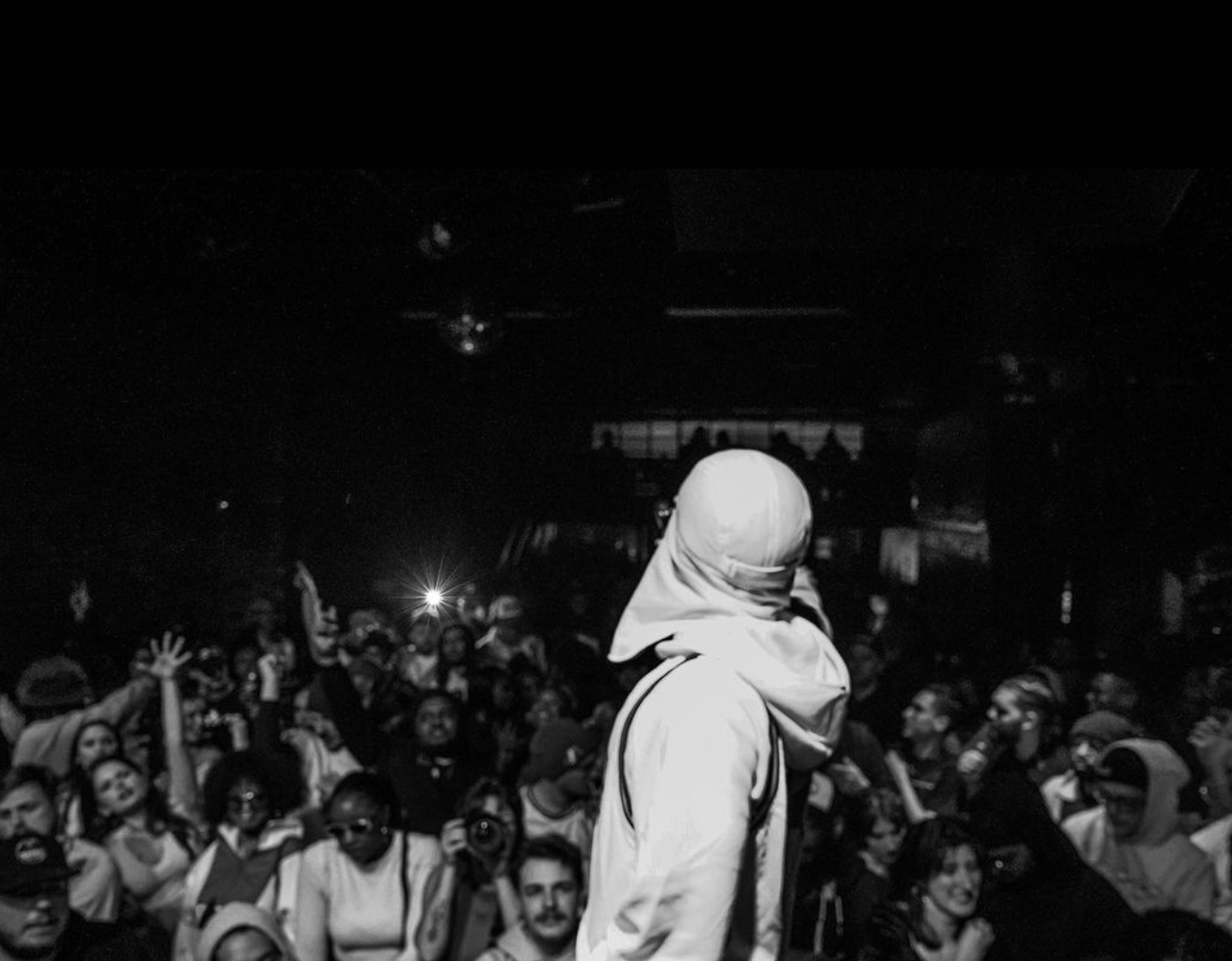 As a trap and hiphop lover and a native to Atlanta, GA, I was extremely excited to attend the concert of Nate Husser, a Montréal born up and coming rapper, coming off the album release of "All Time High" in August 2022. The concert I attended was a part of the tour for this release. 
The concert was located at Le Belmont and was set up as more of a showcase for many artists. Before Husser's performance itself, several artists performed such as Fuckkjon, Daystarr, and Paydro just to name a few. Rather than being a traditional concert, Husser promoted the music of many artists, all who had quite different styles, ranging from traditional hip hop to more alternative styles, while remaining under the genre of trap and hip hop. 
The opening artists brought some  high energy in the lead up to Husser's performance . Le Belmont got more packed and the people I talked to at the concert were excited for Husser's performance. The performance itself was engaging and fun, considering Husser is an interactive and generally enthusiastic performer. His music is good and pretty typical of hip hop music, resembling popular beats and lyrical topics. However, Husser's music does have a little more alternative nature than mainstream hip hop. I believe Husser has the potential to grow his following as an artist due to his music resembling that of an Atlanta native and his clear talent as a performer as well as an artist.
One thing I found interesting about Husser's concert, as someone new to Montreal, was that it resembled Atlanta style underground concerts. There was a sort of commonality between the artists and attendees in demeanour and style. Many wore outfits that were clearly thought out and meant to show a sort of in-touchness with hip hop culture as a form of legitimization. This is something I've always enjoyed about attending hip hop and trap concerts – everyone seems to dress in a fashion that is just simply cool (I found myself taking notes of what people had on lol). Another interesting component was the venue choice – another thing that was reminiscent of Atlanta underground culture. Le Belmont provided very little boundary between artists and attendees as it was very easy to interact with the artists performing. The stage was low and artists frequently came into the crowd to encourage moshing and crowd participation. 
All in all, the concert was extremely nostalgic for me and an all around good time. I'll be looking out for Nate Husser's new music and would definitely attend another concert by him.