2023 Program Grid
We know what these shows sound like. What do they look like? Volunteer Ella revives a 30 year old tradition at the station.
Drawing this program guide was quite the process – I remember seeing the older version in a handout back in January and desperately wanting to do something similar but add some little doodles or drawings. So, when I heard that an updated program guide was needed for a handout I was super eager to get going. I'm not sure if you can tell on the website, but this was done on an 8.5 by 11 piece of paper, making the drawing process painstakingly slow. I would think a square was perfect then realize I had missed a letter or an accent and try my best not to rip the guide to pieces. But, over a matter of weeks, it finally got finished and I'm pretty proud of what I produced. I hope you guys like it too 🙂
– Ella Prisco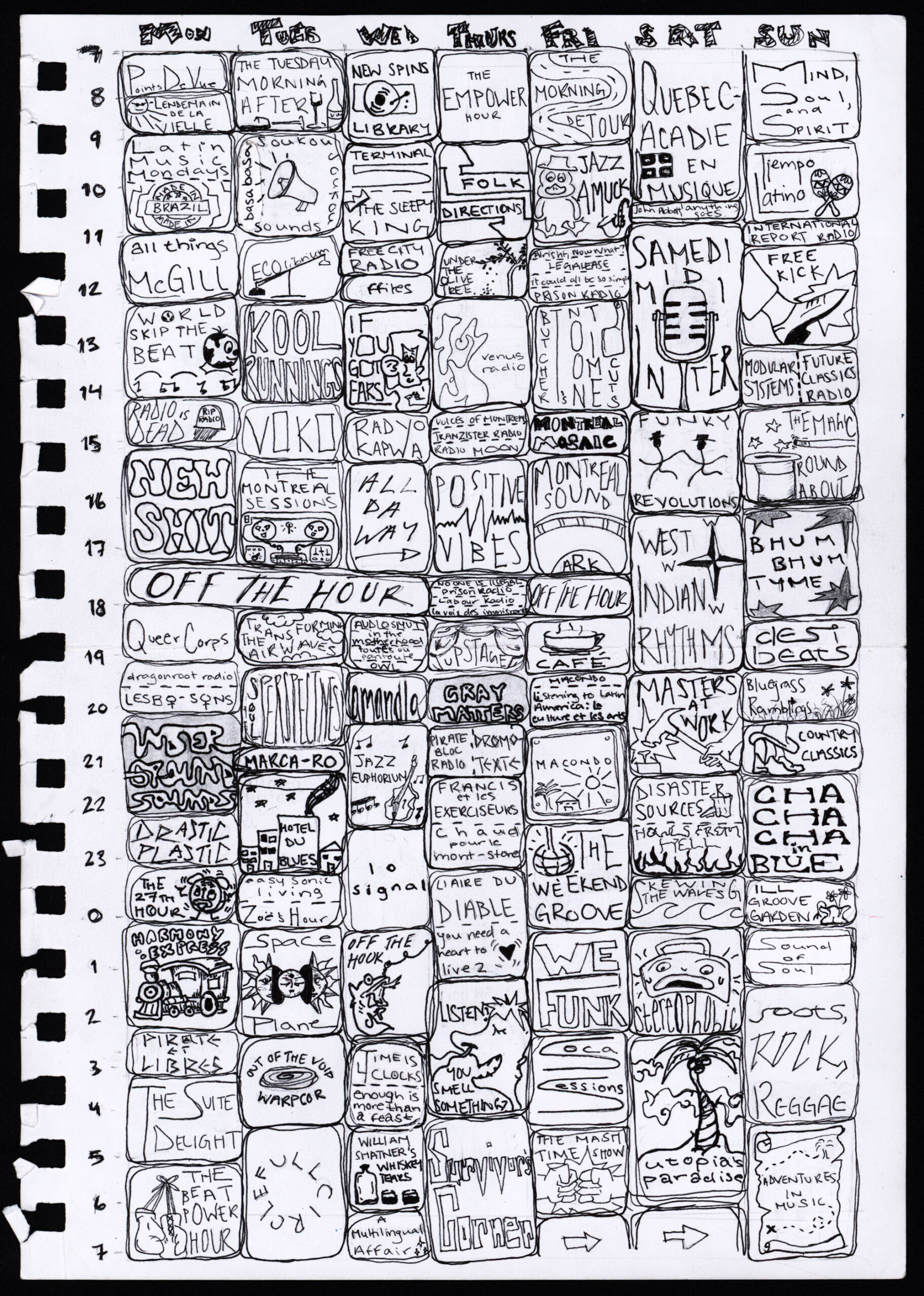 Ella took it a step further and adapted the design to the chalkboard in our lobby.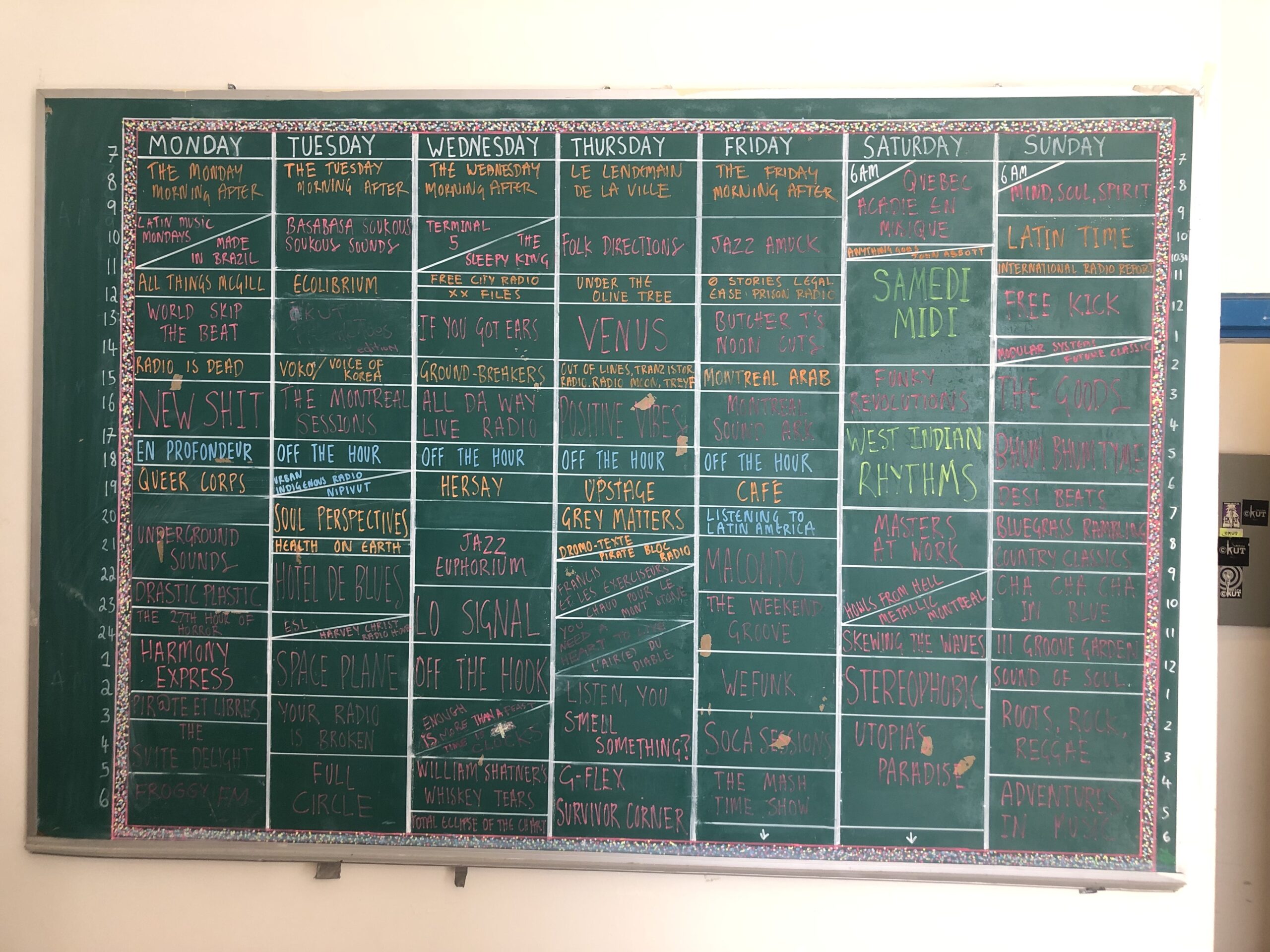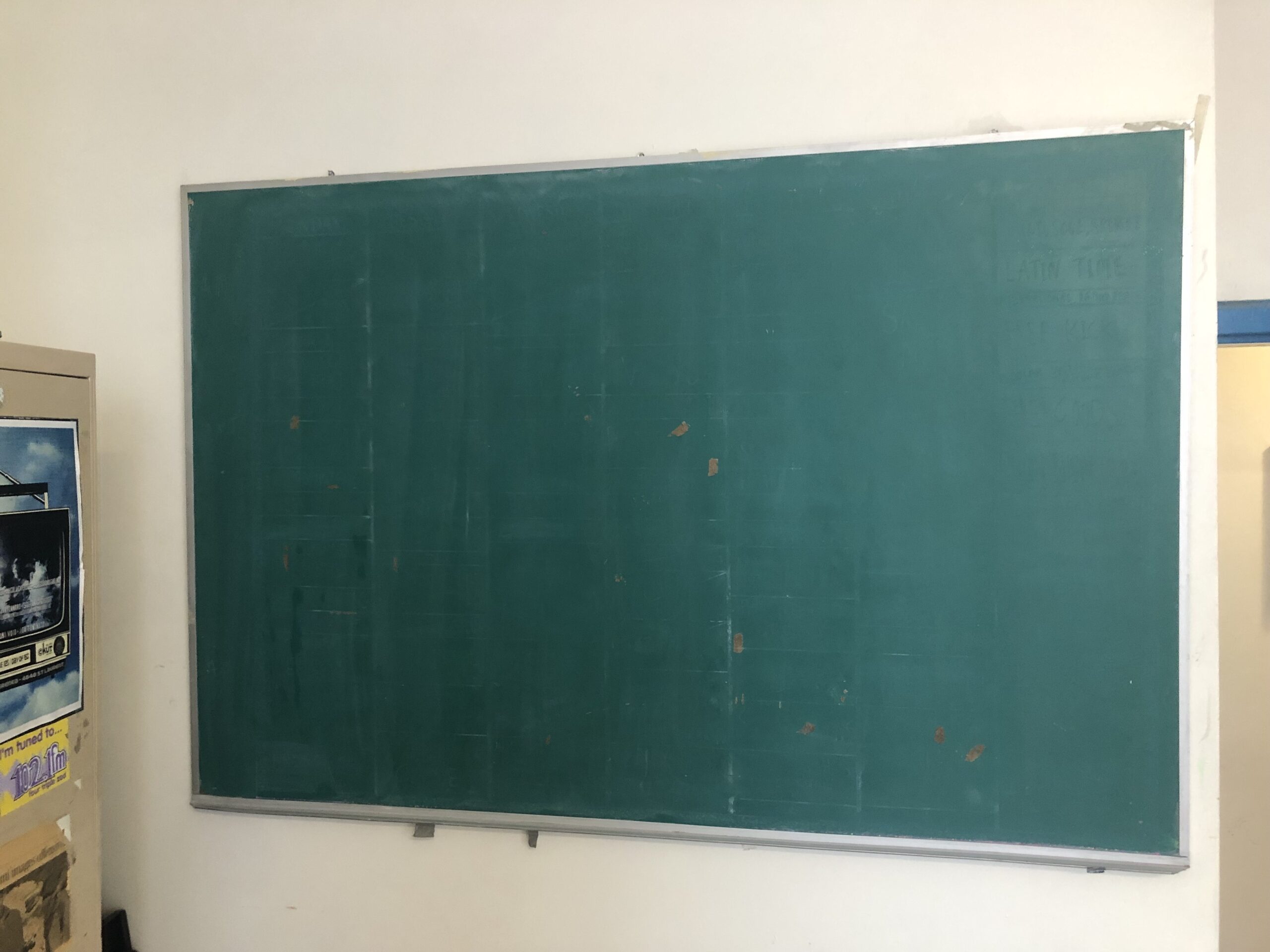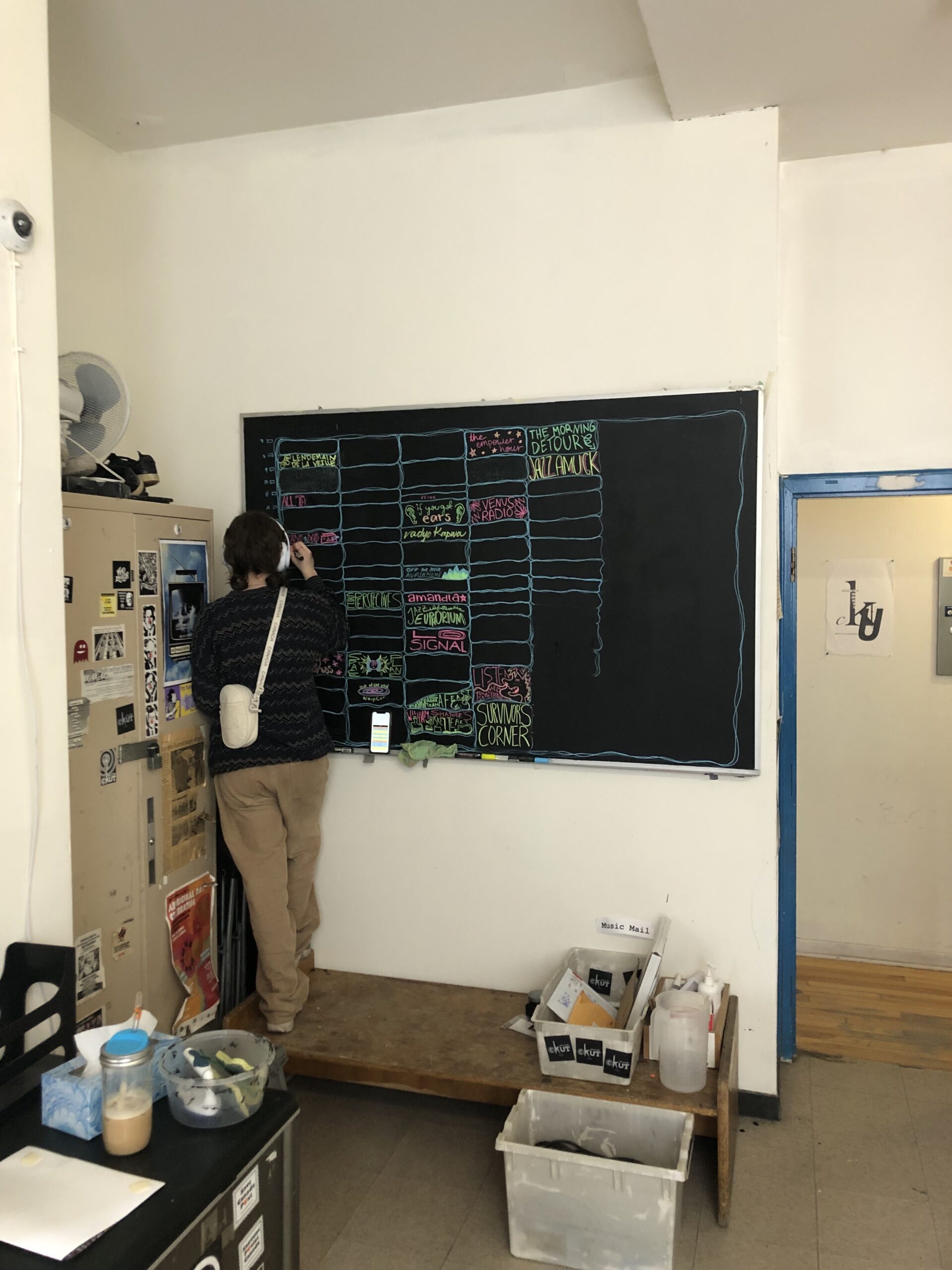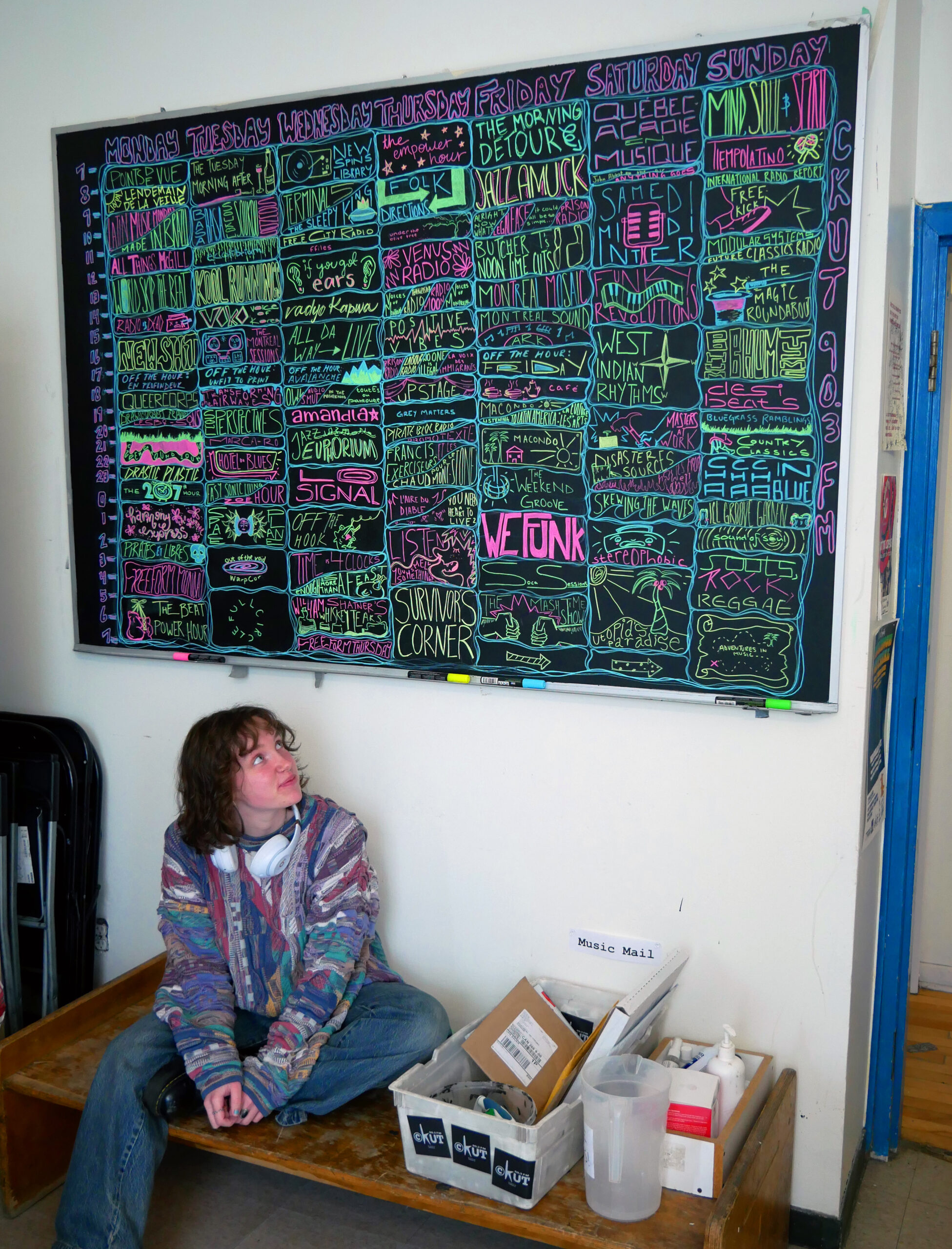 The handmade program grid follows in the footsteps of some classics from our archives.