Howard "Stretch" Carr Hosts Pat Dillon-Moore on West Indian Rhythms
Everyone wants to get on their shows. Now we have the opportunity to hear from them.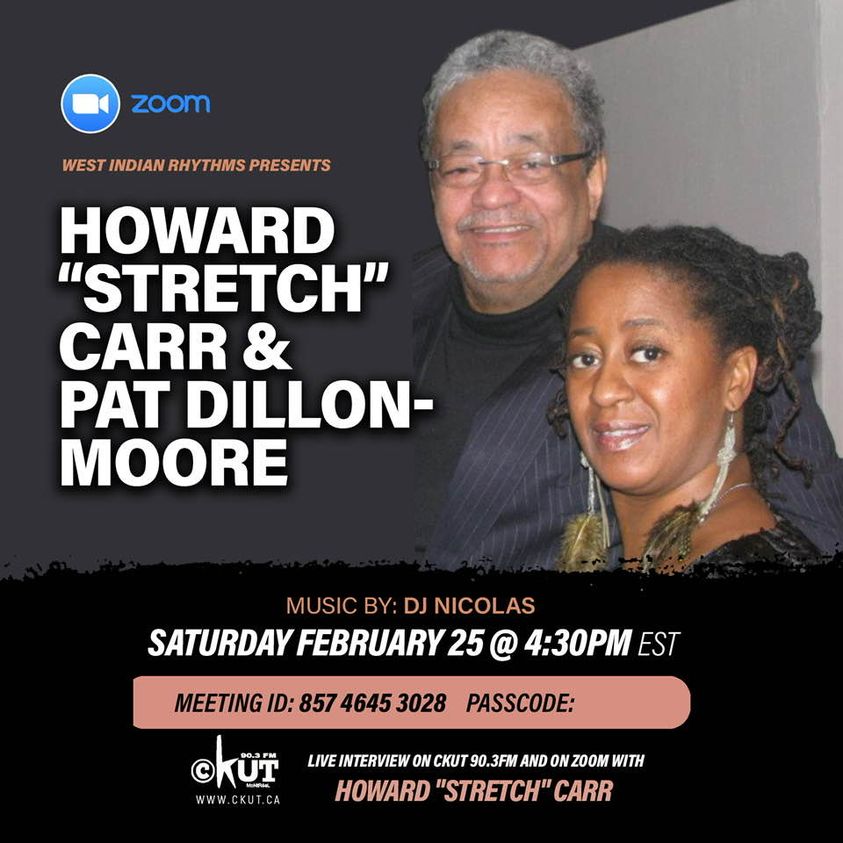 CKUT titans Howard Stretch Carr and Pat Dillon Moore reflect on over 30 years of Community outreach through their respective radio shows, West Indian Rhythms and Bhum Bhum Tyme. Over the years these two have grappled with every issue facing the Caribbean community in Montreal, and interviewed numerous reggae, soca, calypsonians and cultural entrepreneurs.
Tune in this Saturday 4pm – 7pm or join on Zoom at 4:30.
edit* Here's the interview: