Radio Moon – Interview With A Flower
We packed up our bags and hopped in a cab down to Forward House for the first live broadcast of Radio Moon since before the pandemic.
Welcome to Radio Moon, radio that's good for your mental health.
Every third Thursday of the month the Radio Moon collective brings you an hour of radio from 2 to 3 pm, created by people living a full life with mental health issues.
Today we are broadcasting LIVE from Forward House. Forward House is a community-based mental health organization located in NDG, and it's where we create the magic that is Radio Moon.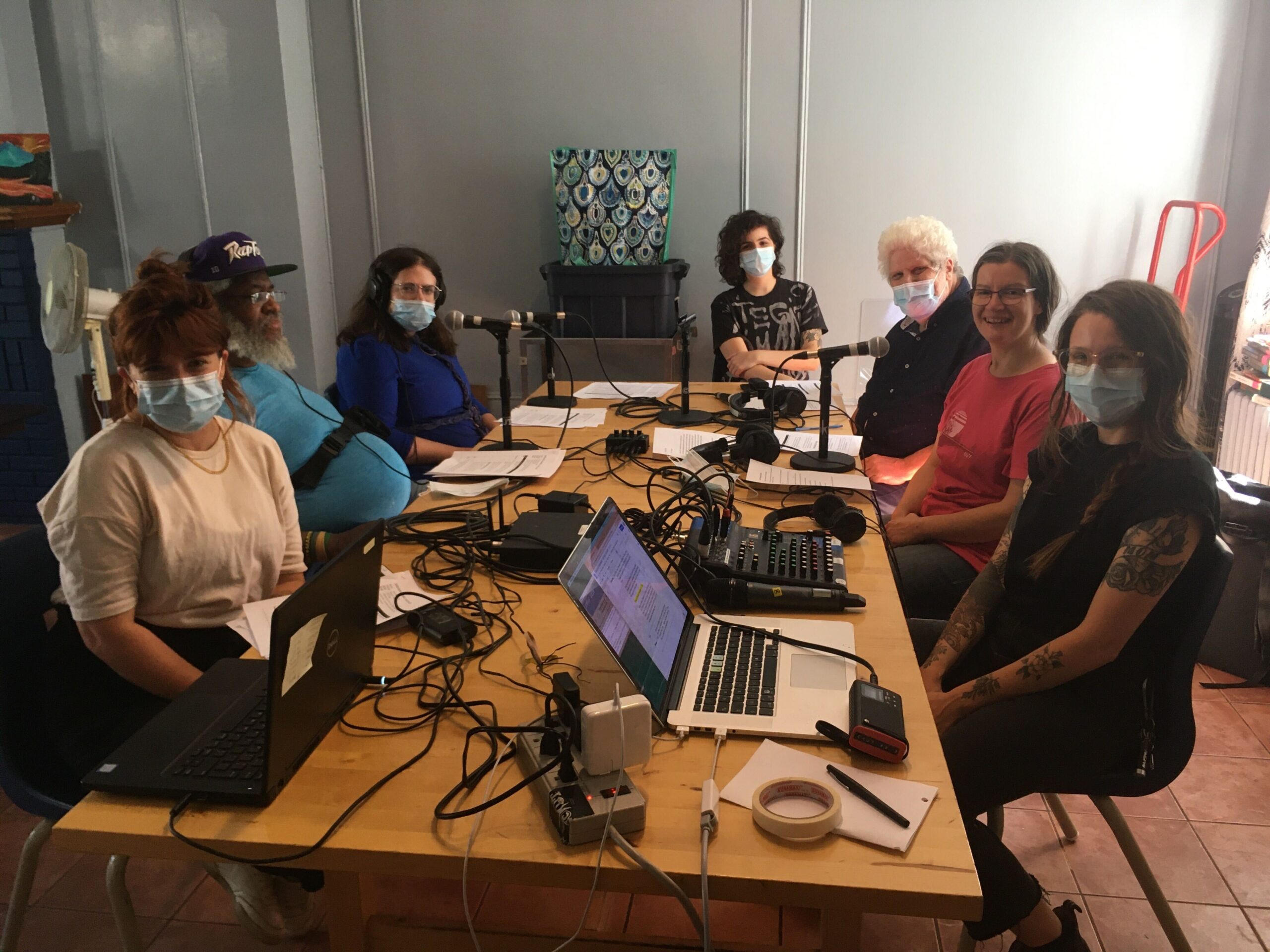 Today on Radio Moon we will focus on the theme of ACCEPTANCE. We have group discussions, poetry and lots of words of wisdom to share on this theme. We will also take you around Forward House to interview some of the staff and members, so stick around to find out more about this amazing place.
Radio Moon has been recording from home since Spring 2020, using some USB mics and Zoom recorders, but it was a treat to hear the team back on the air LIVE.
Subscribe to the CKUT Spoken Word Department Podcast wherever you listen to podcasts: