Oral History with Former Station Manager Pat Dillon Moore
As part of the 30th Anniversary Oral History special programming we interview Pat Dillon Moore aka The Dreadhead aka The Empress aka Sistah P - former host of Positive Vibes, former station manager of CKUT and current co-host of Bhum Bhum Time.
Pat tells us what it was like growing up in Montreal in the 70s. We discuss race relations at CKUT, money, moving the station from McTavish Street to University street we recount the story of when our turntables got stolen… and play lots of reggae music.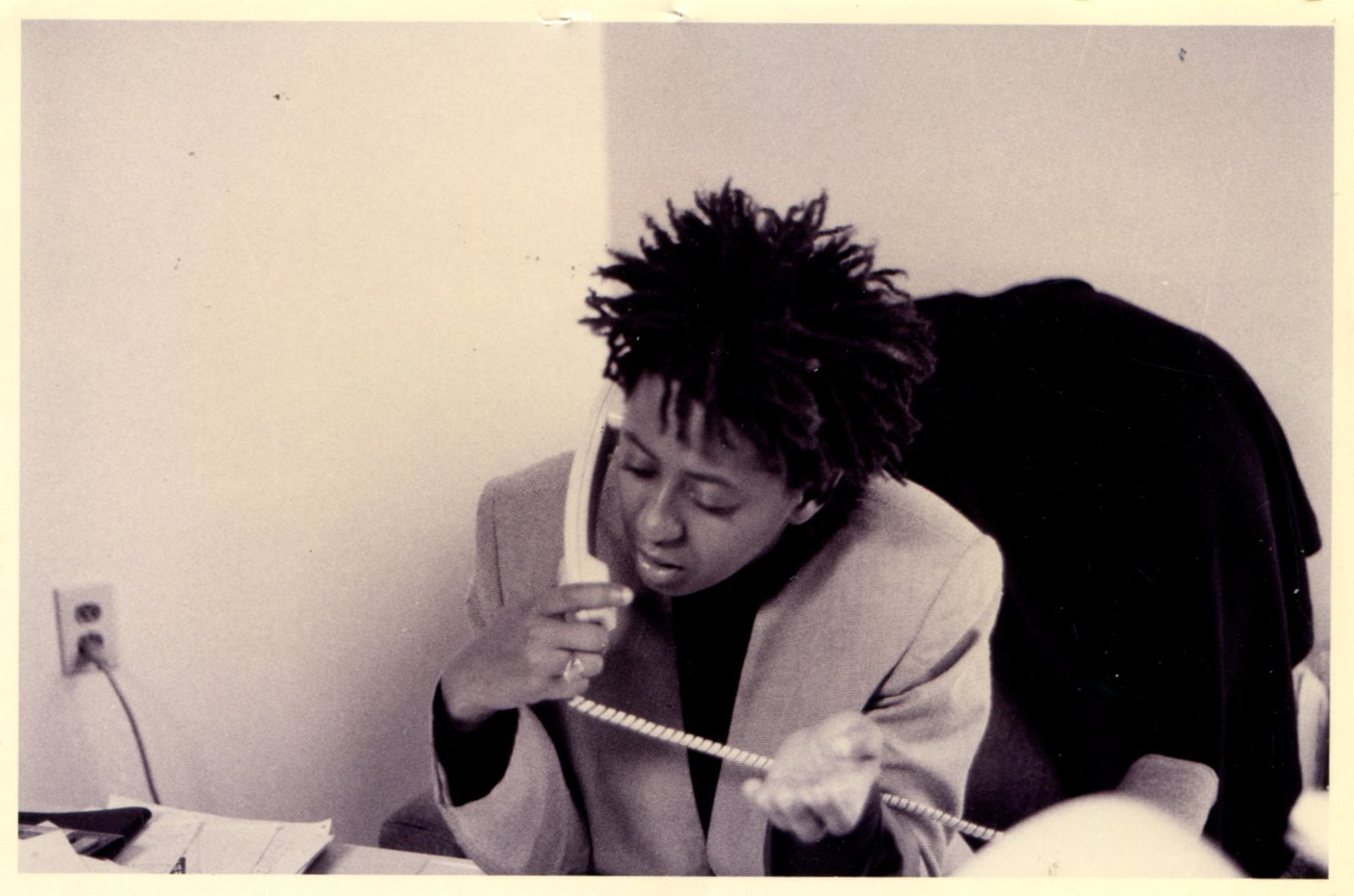 Handling business at her desk in the new CKUT offices, 1996. 
Pat on the cover of the Fall 1993 CKUT Program Guide
Subscribe to the CKUT Time Capsule Podcast wherever you listen to podcasts: