Ayleen Valentine Live at Newspeak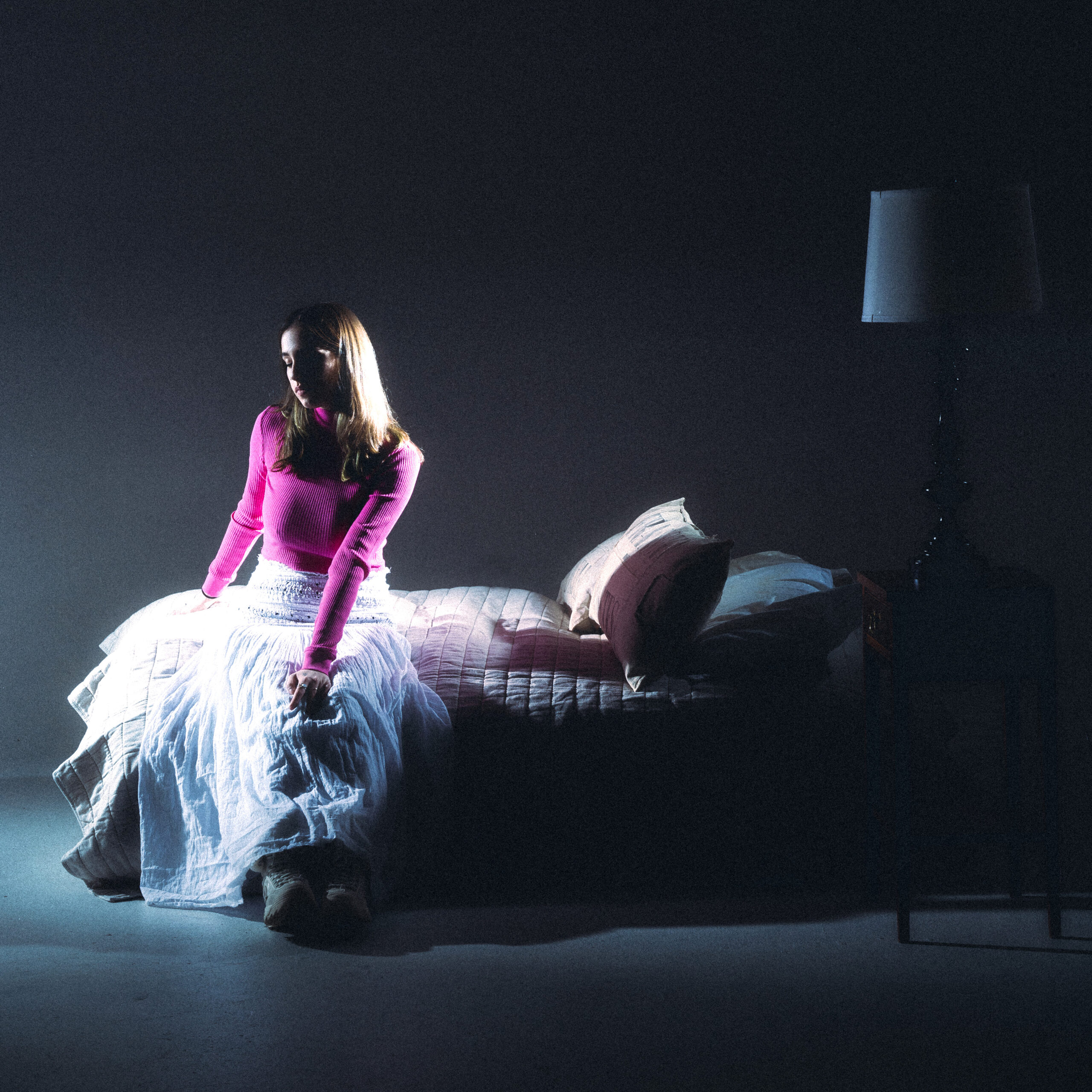 When I was looking at possible shows to go to, I stumbled upon Ayleen Valentine and was curious about the type of sound she had. Before going I listened to her new single a/b__1 including the song "anesthetized" and was in awe of the use of indie music styles and production that had some electronic components. As I continued to explore her discography, I was more and more pleased with every song I listened to. I was incredibly excited to see how she performed live.
The doors opened at 7 for an 8 o'clock start and I got there at around 7:15. The venue was very inviting and there was a positive energy in the room despite it being early. Ayleen was there opening for Riz La Vie and both of their merch tables were set up near the entrance with some very creative designs that make the purchase of a shirt ever more tempting.
As it got closer to 8, anticipation filled the room and people started filing towards the stage. She came on at about 8:15 and immediately hit the mark. Her voice is just as angelic in person and the band alongside her (including incredible vocals from Jonah the guitarist) made for an electrifying experience. She duetted her singing with a midi pad that added the electronic production element to her music. The accompaniment of the lights with her live performance was a perfect mix and made for a satisfying show that was so fun to watch.
Make sure you can spell anesthetized because she'll test you on it! She had great audience interaction in between some songs and the whole live experience was fantastic. She performed a cover of "Iris" alongside her songs that meshed perfectly with her voice and had the audience singing along.
Before I left at the end, I went to the merch table for Ayleen with my friend and she was there signing CDs, so we chatted for a few, and she is so lovely to be around. She was wearing a striped balaclava from a thrift store in Montreal, but it looked like it could've been a staple. Overall, the show was beyond incredible, and I will definitely be looking out for more of her music and shows.