Album Review: Benjamin Booker – Witness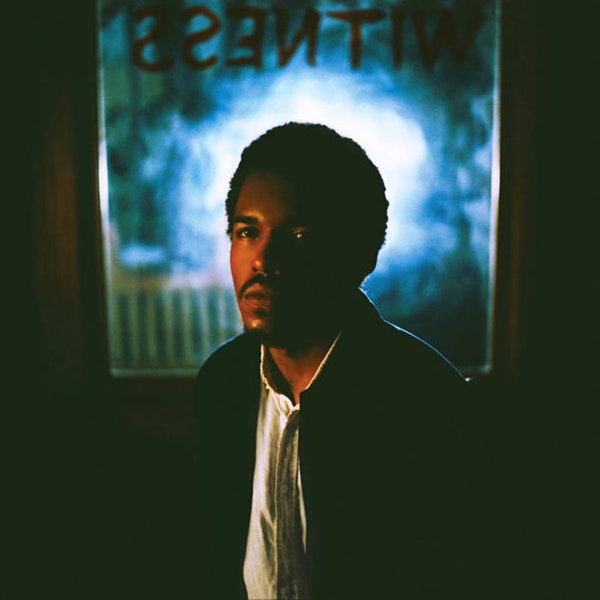 Benjamin Booker is soulful garage-rock at its finest. His characteristic blues-meets-punk style, alongside his distinct husky voice, results in a unique, gritty sound that one might stumble upon in a New Orleans bar. On each track of Witness, Booker's highly anticipated sophomore album, he croons on a number of subjects, from faithlessness to police brutality, resulting in a record that is emotional, raw, and highly intimate.
Production-wise, the album's opener "Right on You" sets the tone for the record. Heavily panned right and left channels serve to isolate the instruments and Booker's voice. This decision is consistent in every track on the album: there is no song on Witness where everything feels centred. The audience enters a unique kind of listening experience as the intricately balanced isolations allow for more instrumental clarity. One can hear the way each particular element adds to the song's arrangement as a whole rather than focusing on how they all work together simultaneously in the track. Booker unabashedly introduces listeners to this novel sonic environment of Witness — he invites them to stay, yet remains nonchalantly uncaring if they don't.
"Right on You" blends into "Motivation," a track with a lo-fi vibe that begins with a tape-saturated acoustic guitar and a syncopated bass groove. In the chorus, slightly distorted violins swell in the left channel, offering an unconventional type of orchestration that brings an interesting contrast to the acoustic elements within the song. In "Believe," the listener hears the soulful elements of Booker's music: the background vocals are akin to a gospel choir, and they harmonize with Booker as he yearns to find a resolution in his search for faith: "I don't care if right or wrong / I just want to believe in something / I cannot make it on my own." The title track, "Witness," is a commentary on police brutality and racial issues in America. Resonant lines such as "Thought we saw he had a gun / thought that it looked like he started a run" make this the album's most poignant track by highlighting Booker's strongest lyrics on the record.
Besides "Witness," the most memorable songs on the record are the ones emphasizing Booker's well-crafted guitar riffs. In "Truth is Heavy," the guitar lick isolated on the right side and the bass riff isolated on the left create a unique melodic blend, exemplifying how the producer's decision to include heavy pans augments the music's emotive abilities.
Booker's strength is his bluesy and garage-influenced guitar work, as it allows him to create groovy, head-bobbing rock tracks without being overly flashy. However, most tracks on the album offer only subtle dynamic changes; additionally, since the drum patterns tend to remain steady and simple, at times the songs on Witness seem to drag. Nonetheless, Booker delivers this static feel exceptionally well and this may have been his intention: he emphasizes movement and repetition so listeners can hone in on the pulse of the music in order to lose themselves within it.