CKUT at FME: Post-Fest Field Journal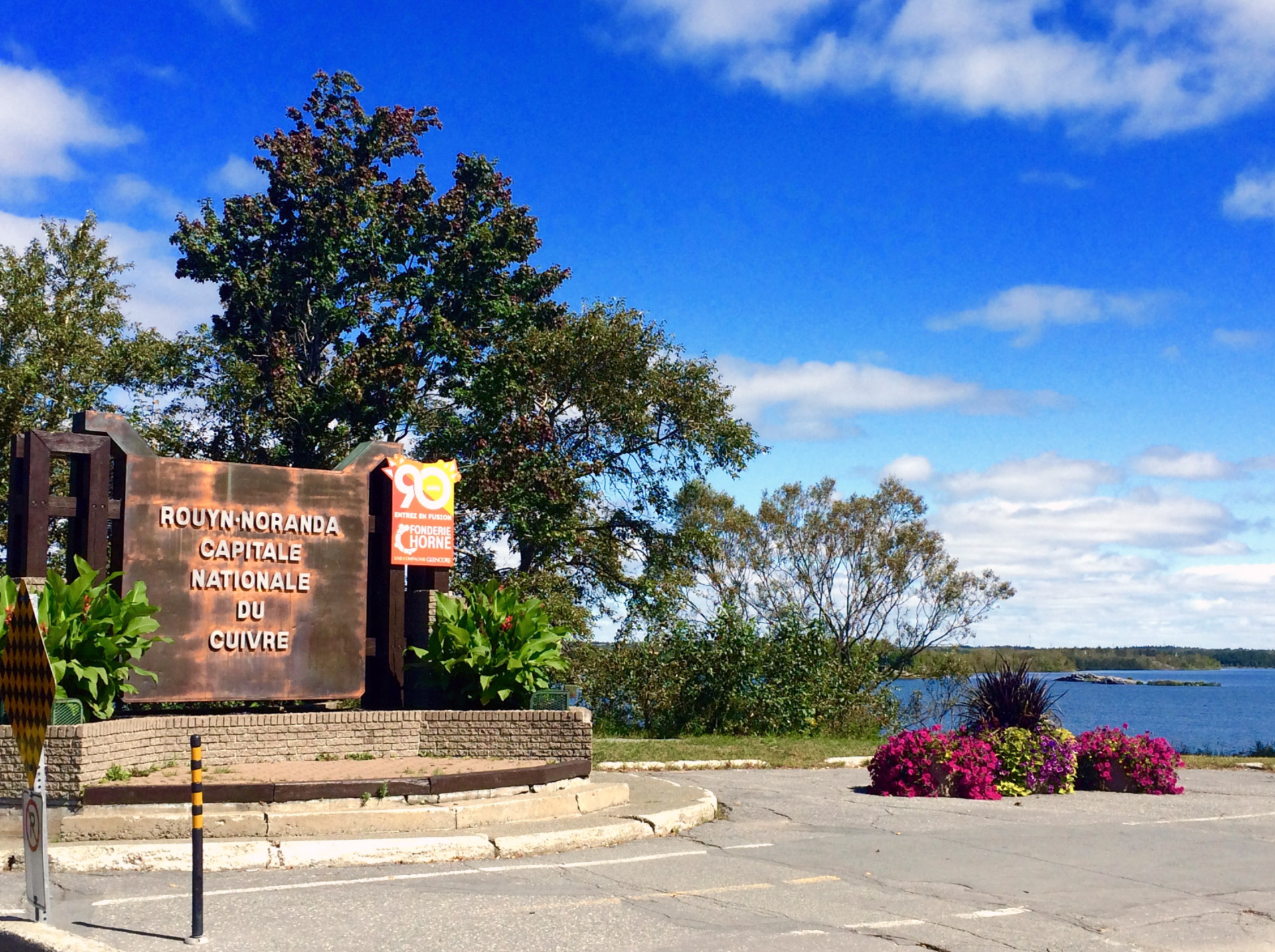 This past weekend I made the 9-hour trek to represent CKUT at Festival de musique émergente en Abitibi-Témiscamingue (FME). I spent two nights in the pine-rimmed rural city of Rouyn-Noranda, hopping from venue to venue in an attempt to escape the unseasonal chill that descended on Quebec this Labour Day weekend. Despite the slightly disappointing "summer" weather, the festival-goers and locals alike came through on a collective promise to make the fifteenth FME a fête to remember.
While I was only able to experience half the festival – it ran from Thursday, August 31 to Sunday, August 3 – I was able to compile a comprehensive "field journal" of sorts for this truly unique festival experience. Hopefully, along with some visual aids, it will serve to successfully capture the essence of FME 2017. Bonne lecture!
THURSDAY 8/31
16h00: The charter bus, one of three that drove a motley crew of music journalists from Montreal, arrives in Rouyn-Noranda. The nearest town that we've passed through is two hours in the rear-view mirror, and for the five hours our view has been a flat countryside dominated by skinny pine trees and lakes. Needless to say, civilization is a welcome sight.
19h00: After picking up my media pass, checking into my motel, and recharging with a giant pizza slice, I head out with my fellow McGill music journalist Donovan into the drizzly Rouyn-Noranda dusk. Our media accreditation is essentially a carte blanche, and we hop around a growing ticket line, wandering into a festival sanctuary. The street, which looks pretty pedestrian-friendly, has been entirely blocked off for the festival; at the end of the square lies one of the main outdoor stages. We pop into a Joubec, a record store that is advertising a live DJ set on its window. Instead, we get a peek at a punk act scheduled to play later in the festival; their set is barely contained in the small space, and the assembled crowd varies from mildly intrigued (me) to avid fans whose ecstatic dancing threatens to knock over a cassette tape display.
20h30: We make our way outside to catch La Bronze on the outdoor stage, who have already started their set. Nadia Essadiqi, the frontwoman for the trio, proves to be an energetic, genuine act, seemingly impervious to the chilly weather as she skips around in shorts. I, shivering at this point, am highly impressed. The set is well-received by the assembled crowd, and La Bronze are clearly excited to be performing. While at times pitchy, their tracks are catchy indie pop, with Essadiqi's cover of Stromae's "Formidable" as a definite highlight.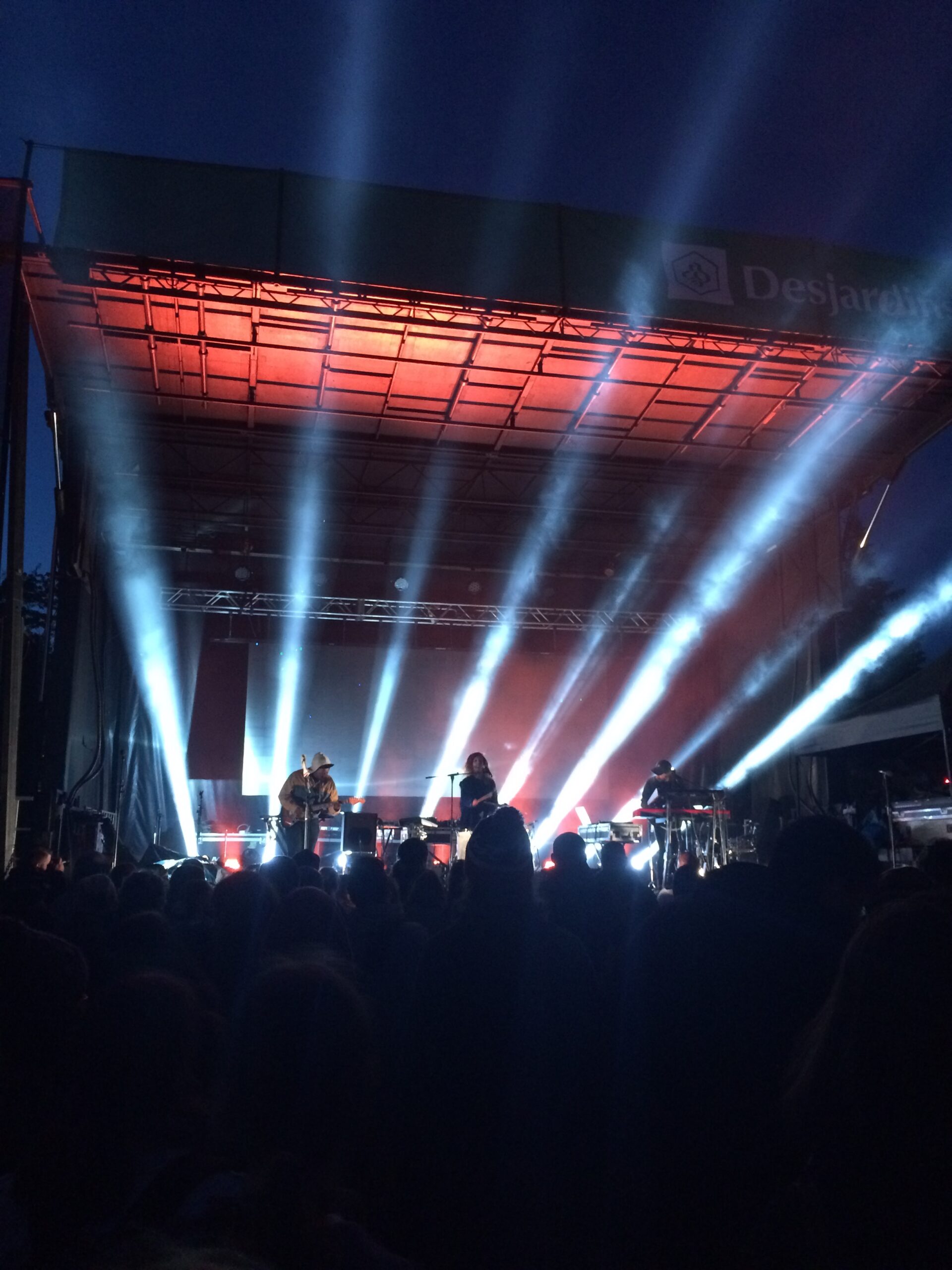 21h15: After La Bronze exits the stage, we weave our way up to the front of the crowd in preparation for the appearance of Pierre Kwenders, king of the Afrobeat disco scene in Montreal. Upon his dramatic entrance, the crowd goes wild, especially a gaggle of teenage girls who are pressed up to the stage. It's clear they're under the spell of his mesmerizing presence, and I don't blame them. The guy radiates charisma and confidence, and his music arrangements are fantastically rich and diverse. Within minutes, he has the entire crowd dancing with a positive, unified energy not usually seen at such casual venues.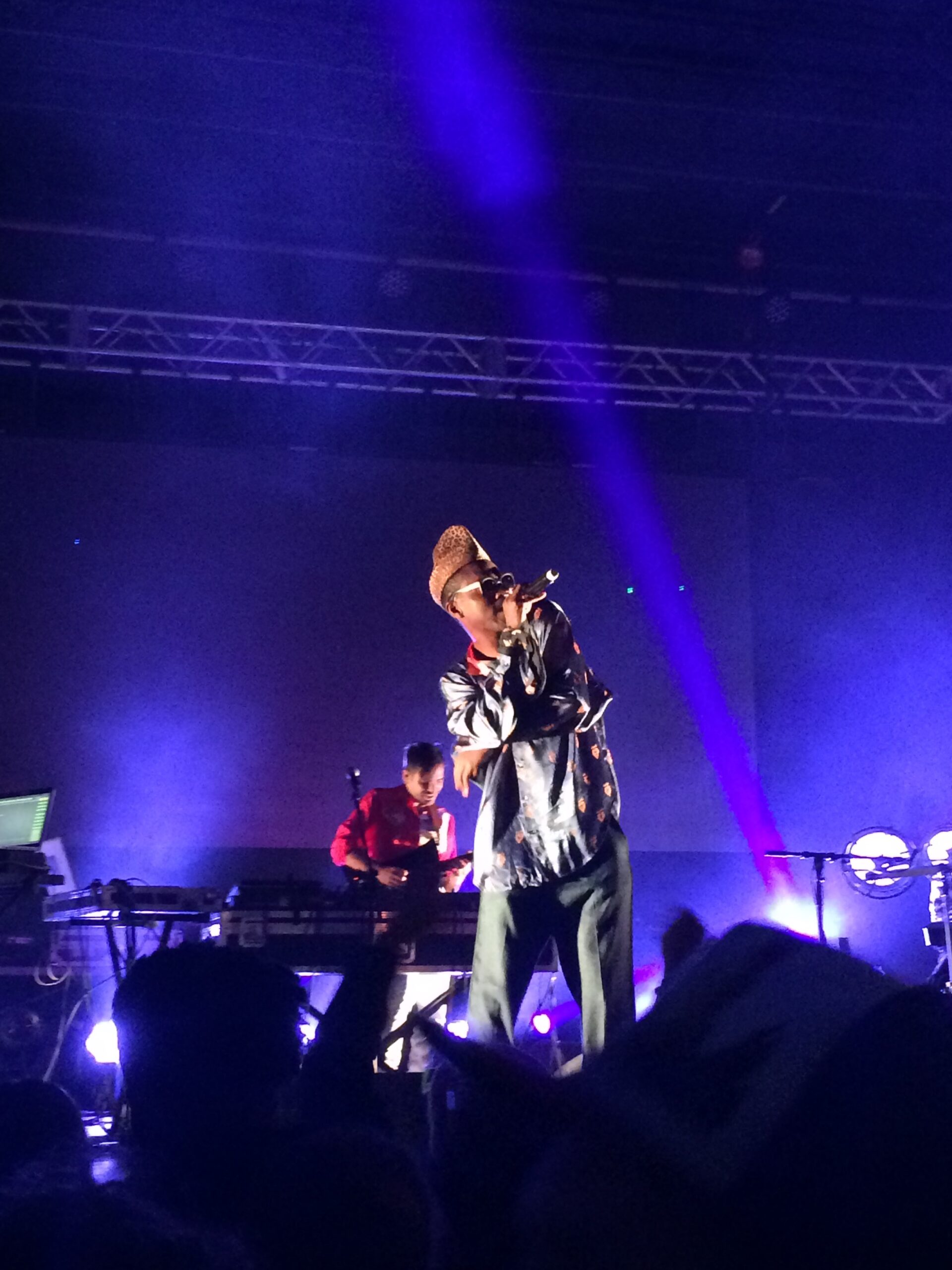 22h00: We pull a musical 180 and head over to Agora des Arts to catch Andy Shauf, a modern-day Orpheus hailing from Saskatchewan. The venue appears to be a renovated church, so the acoustics are very-well balanced; a good sign, seeing as Shauf employs not one, but two clarinet players on stage. Shauf's music is introspective and reflective, and the crowd is mellow, staying seated for the entire show on rows of foldout chairs. It's reminiscent of the sort of intimacy experienced in the basement of a house party, where a guy no one really knows has pulled out a guitar, and is now baring his soul through lengthy compositions as a gathering crowd nods appreciatively and sips warm beer. Shauf, accompanied here with a live band, produces a warmer and more rounded sound than on his recordings. The best explanation I can find for the minor discrepancy is that for his latest album The Party, he singlehandedly played all the instruments himself.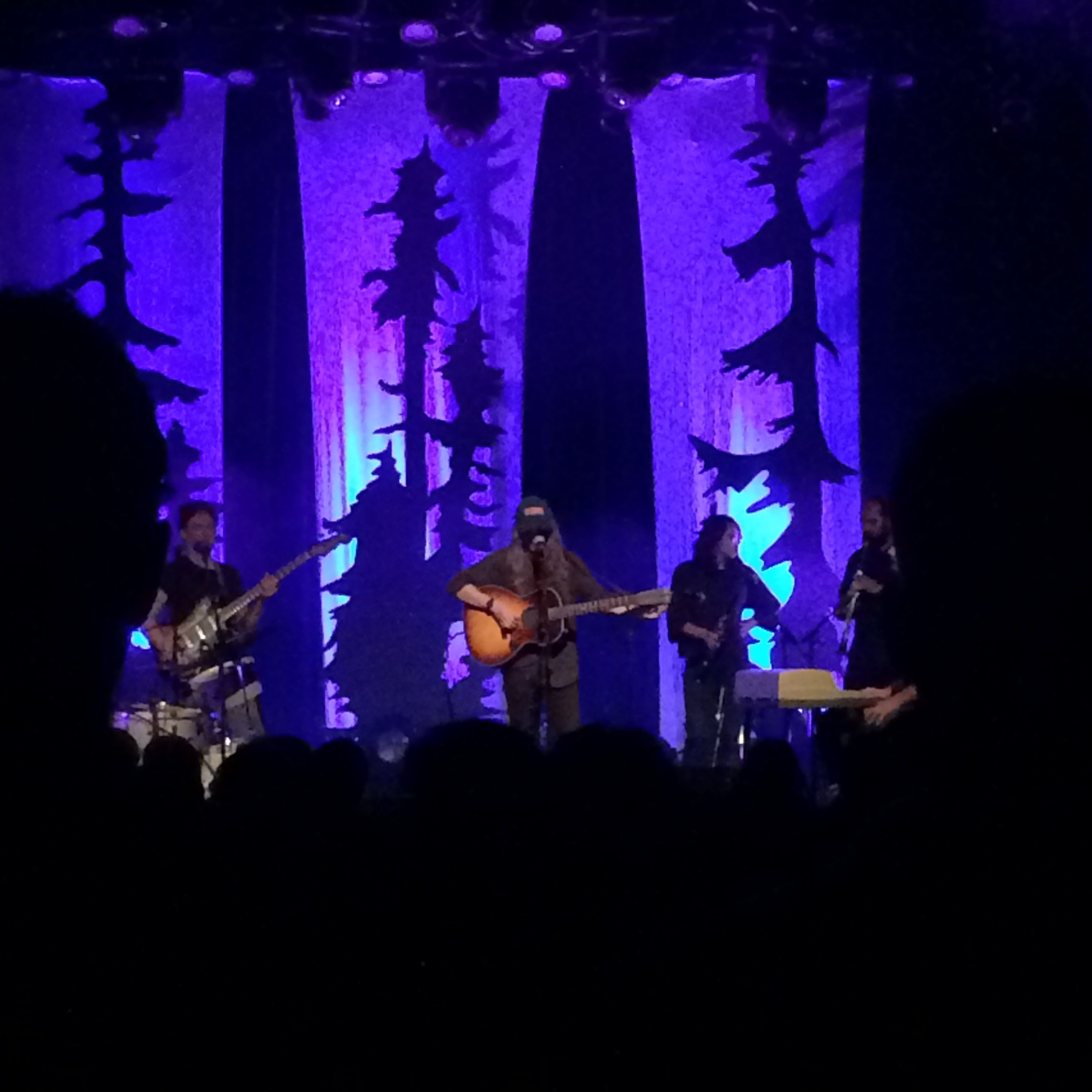 23h30: Now thoroughly emotionally spent and worn out from the long day of traveling, I decide to call it a night; though for many, the night is just beginning. The last show begins around three in the morning. I call up the local transport volunteer system and eventually manage to bungle my way into a van, which takes me the 15 minutes outside the downtown area to where my motel bed awaits, warm and welcoming.
FRIDAY 9/1
10h00: I manage to wander my way into a diner downtown, in which I was given a healthy dose of Rouyn hospitality and as much coffee as I could ask for in my mediocre French. After some writing, I take a stroll around the city to familiarize myself with some of the venue placements and walk along the lakeside, which proves to be a gorgeous view in the morning sunshine.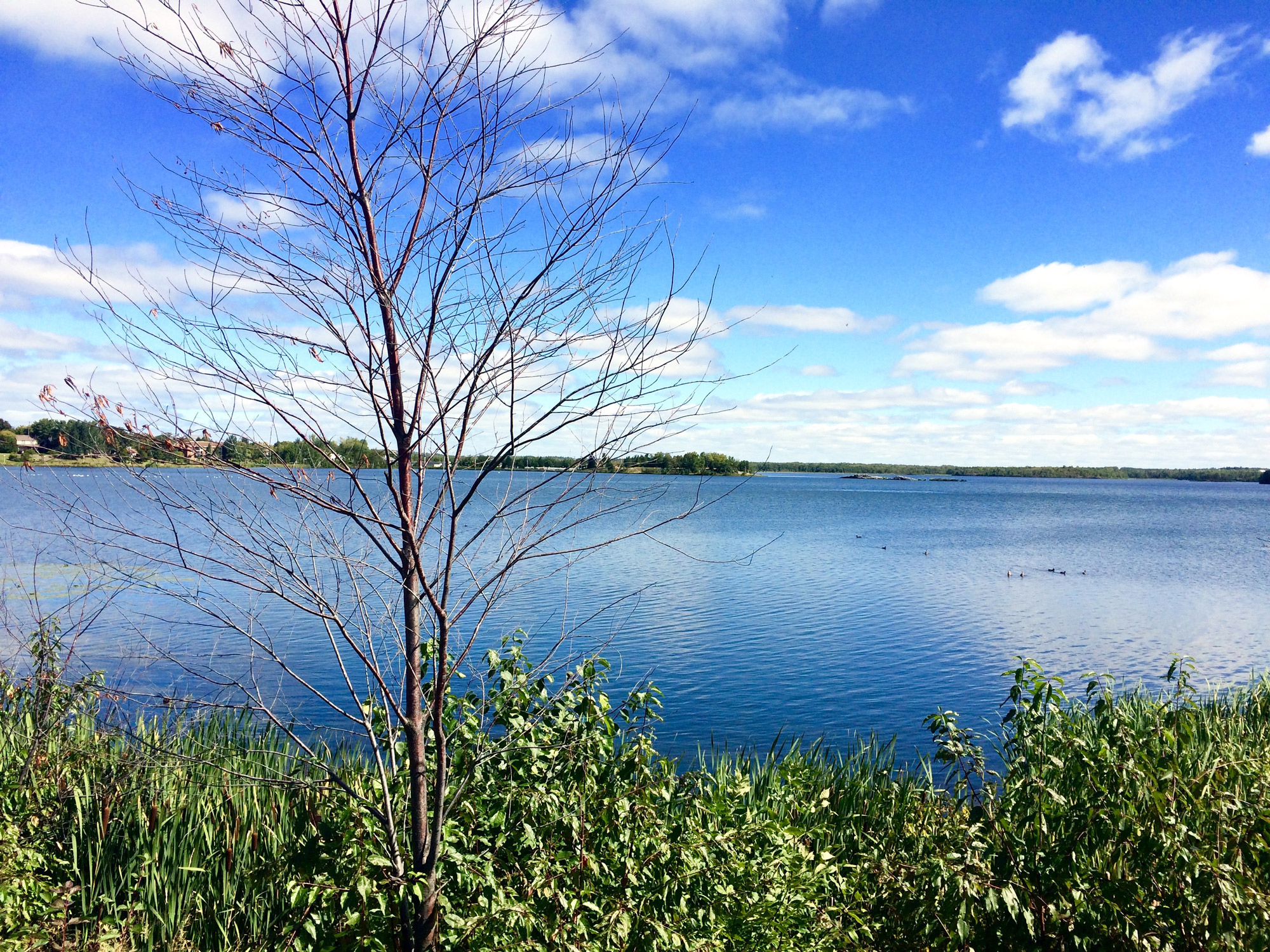 3h00: In need of yet another coffee fix (I know, I know) I meet up with Donovan and we duck into a café-bar, where Sarah Toussaint-Léveillé, a talented Quebecoise singer-songwriter, is doing sound check with her accompaniment. From the sound of her warm-ups, it's clear she is quite talented.
5h00: After returning to the media house for some libations and R&R, we head out with some fellow Montreal accreditors to see Geoffroy, who is playing at a venue located above a music store. He is advertised on the FME app as "trip-hop," which doesn't really cover the amalgam of styles demonstrated in the show. I would say that loosely, Geoffroy plays catchy electronic folk, with some pop and laid back disco elements mixed in. The venue is packed, with an appreciative and engaged crowd; it's clear that this ex-La Voix contestant is a fan favorite at FME.
8h00: After dinner, we head over to the Paramount, which will be our home for the next four hours. This is the venue that will be housing the four scheduled hip hop acts for the night, and we want to make sure we can make them all. It'll prove to be a marathon experience. The concerts are pretty much sold out, but thanks to our handy media passes we manage to sneak our way in.
8h30: The first act up is a local rapper by the name of Mathew James, who is supported by his group of loving homies at the front of the stage. The venue is still not filled, but the audience members who are there seem to be happy with the Rouyn-Noranda representation. James appears onstage, decked in a jacket bearing his rap insignia, looking not a little bit like a McGill Management student. While his verses, which are in the classic Quebecois Franglais rap style, range from the classic (and at this point, passé) "chicks and drugs" repertoire, he also features some tracks about the insecurities of leaving his childhood home and the struggles of growing up in a rural city. It's a nice introductory act, and paves the way for Lary Kidd, the popular rapper from Montreal.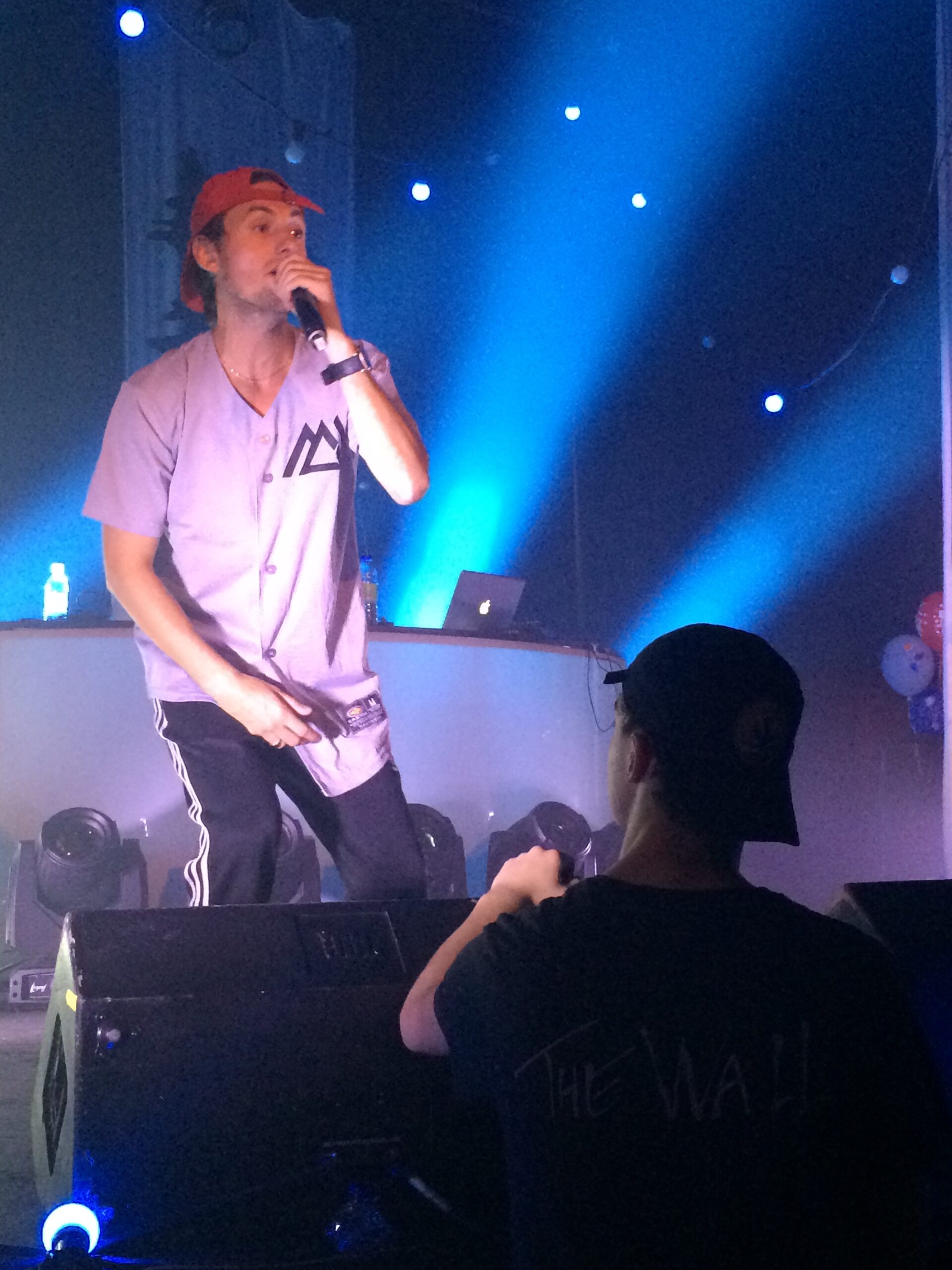 9h30: Lary Kidd tears onto the small stage to the screams of a now packed venue. It's immediately clear that a lot of the youths filling the pit came to see him, and the energy and excitement is palpable. His rapping style isn't very novel, but the hype factor is definitely turned up to 11; it isn't hard to follow the crowd and join the moshing and chanting with gusto. Kidd attempts, at some point, to create a "wall of death," but it fizzes out surprisingly quickly; my guess is that the concert-goers here might be more interested in the "Montreal Made Me" custom jacket he throws into the crowd.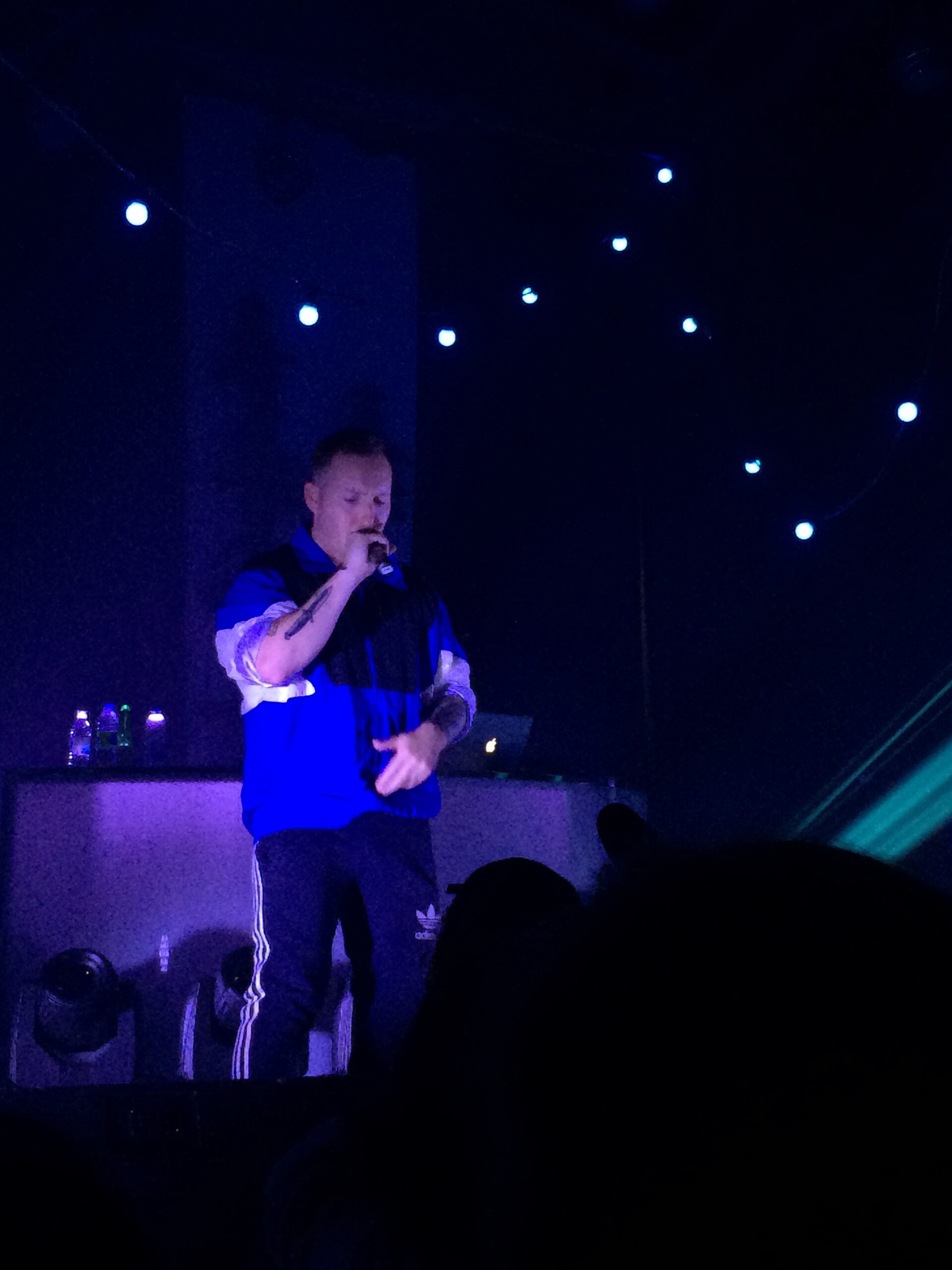 10h30: Everyone is now electric, left buzzing by Kidd and waiting for the rapper-producer duo Eman X Vlooper. Both are members of the talented Alaclair Ensemble, and their more sophisticated style is immediately apparent after Kidd's brute force hip-hop act. That being said, the crowd isn't quite as receptive, and it's a nice change when the rest of the Alaclair Ensemble bounce onto the stage to start their set.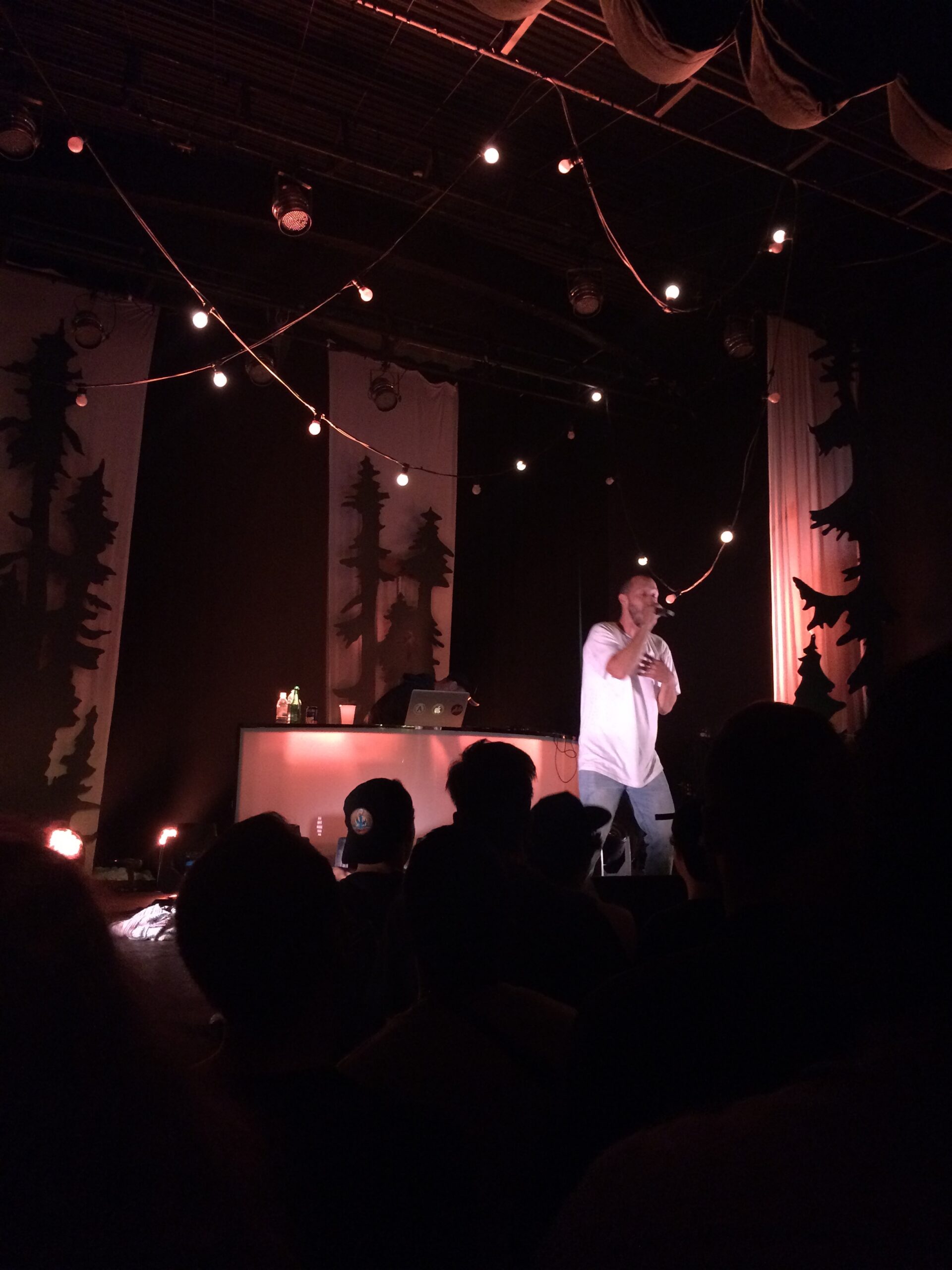 11h00: The Ensemble is comprised of five Quebecois rappers, with Vlooper running the DJ stand in the shadows. Their collective is based off of a conceptual alternative history involving Lower Canada and the language wars. They are rowdy, rambunctious performers, weaving around each other on stage and taking turns spitting Franglais verses with gleeful vitriol. The crowd is going wild at this point, their fervor matching that of the Ensemble on stage. It's a high-octane end to a two night stint at FME, and I walk the two miles back to my motel, still riding the adrenaline rush that can only come from live music.
I boarded a plane back to Montreal the next morning, the events of the past two nights still fresh in my mind. While it was nice to be back on familiar soil, FME was a festival experience that will certainly remain unparalleled in my mind for years to come. Here's to FME 2018!