Concert Review: PJ Harvey at Metropolis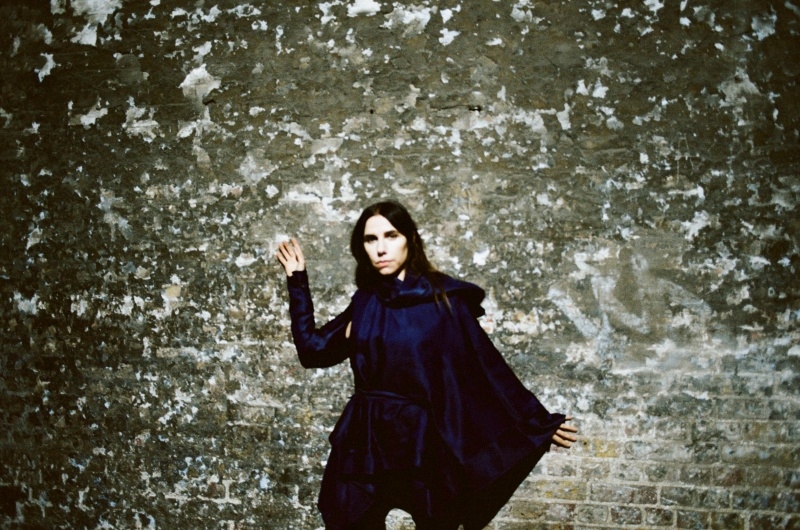 I'm not sure PJ Harvey has set foot in Montreal since she opened for U2 in the early 2000s — a show I would have loved to see if it weren't for the fact that U2 was on the bill. At the time I'm sure U2 was trying to give her somewhat stalled career a boost, but this time she returned at a level where many people who've barely heard her work since her early '90s breakout feel obliged not to miss her. It sold out fast and a second show was added; I heard great things about both, and was quite moved by what I saw at the first of her two Montreal dates.
However, this praise doesn't mean it was a show for the ages, or even Polly Jean at her peak. While she and her band played an undeniably great set, the lush arrangements didn't always serve the songs and I was left still craving a song just by PJ at the piano or guitar after the encore.
Yet – it was an important show, sure to make many year-end best-of lists even though we're not even halfway through 2017. PJ Harvey doesn't exactly breeze through town each year. Montreal was lucky to be a stop on her 1993 tour, when she played to 100 people or so at Club Soda when it was on Park Ave. Her next visit was a much more expensive ticket at the Olympia in 1995. Although it was just two years later, those were two very different shows. 1993's raw power trio driven by her outsized wail was replaced with a larger, more composed band and a blues-based set of songs that was surprising after Dry and Rid Of Me.
I was reminded of those shows Friday, not least because Polly Jean moved to a large band format and went back to the blues after forging a more goth-influenced sound. Her latest offering, Hope Six Demolition Project, includes actual samples of blues songs and civil rights march chants. She's back to mostly singing with the booming voice of her first few albums, though she did (thankfully) play songs from White Chalk and Let England Shake. The new album's songs, which made up most of the first half of the 90-minute show, include some undeniable gems mixed with some songs that don't ever seem to quite find themselves. But overall, she's been on a roll over the past few years and the audience reacted enthusiastically each time a newer song began.
I got the sense that she's an honest songwriter and performer who put the new prestige and success she's had in the past few years, including winning the Mercury Prize in Britain, straight back into her music; however, the oversize band cloaked her at times like an ill-fitting suit, a little too clumsy and unwieldy. Some songs, like the unexpected throwback 50 foot Queenie and To Bring You My Love, benefited from a somewhat stripped down arrangement, but I'd have preferred to have just Jon Parish, Mick Harvey and one drummer all through those. But I'm being picky – she actually played 50-foot Queenie and To Bring You My Love!
In the end Polly Jean seemed to be enjoying herself, smiling broadly every time the audience cheered when she spoke a few words in French, enthusiastically introducing her many band members and working the stage like a pro. Hopefully she'll keep on enjoying it enough to tour a little more often — it's clear she could sell out Montreal like this every year.