Concert Review: Santa Teresa's Triple Threat
As a part of this year's M Pour Montreal, a festival which celebrates and support's Quebec's indie musicians, Santa Teresa at the Societé Des Arts Technology hosted a three act bill which brought together a multitude of genres for a fun and versatile night.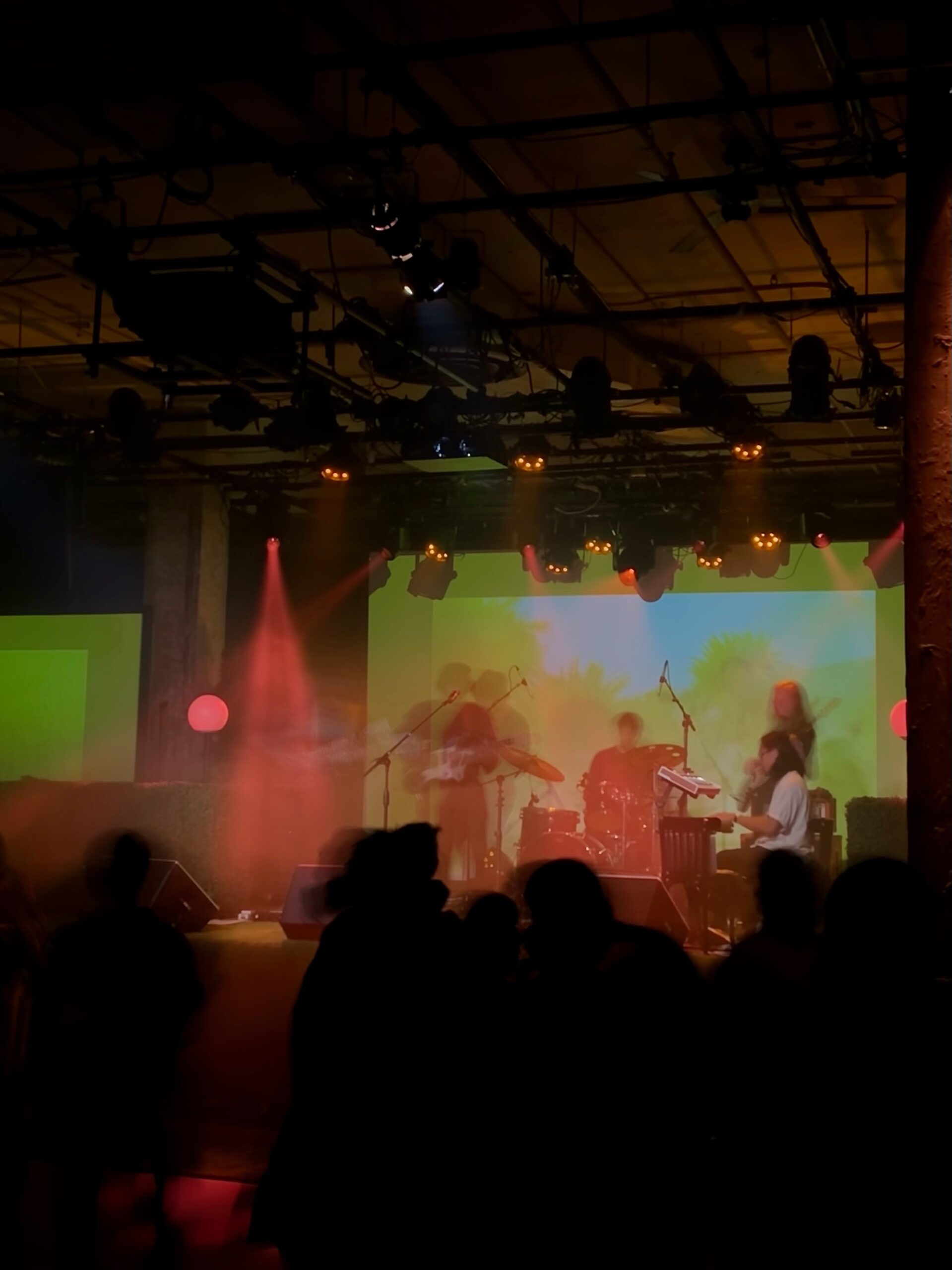 First to the stage was JayWood, a self-proclaimed 'sad-jungle pop' band whose music was a blend of indie alternative and funk, with slapping bass lines and drums beats which stayed in your head and made the energy of each song stand out. With a mixture of three guitarists and bassists on stage, the rhythms and riffs of the music got everyone moving and created a great energy which drew the crowd in and got people warmed up. There were a few technical errors that were handled with absolute grace and showed the audience what thankful and charismatic performers they were. Vocalist Jeremy Haywood-Smith ad-libbed an apology which only made it even easier to connect to their performance. With how the sound reverberated in the space, the vocals were a little overpowered by the instrumentals, but fortunately the instrumentals were enough to carry the show on their own and still provide that great groove.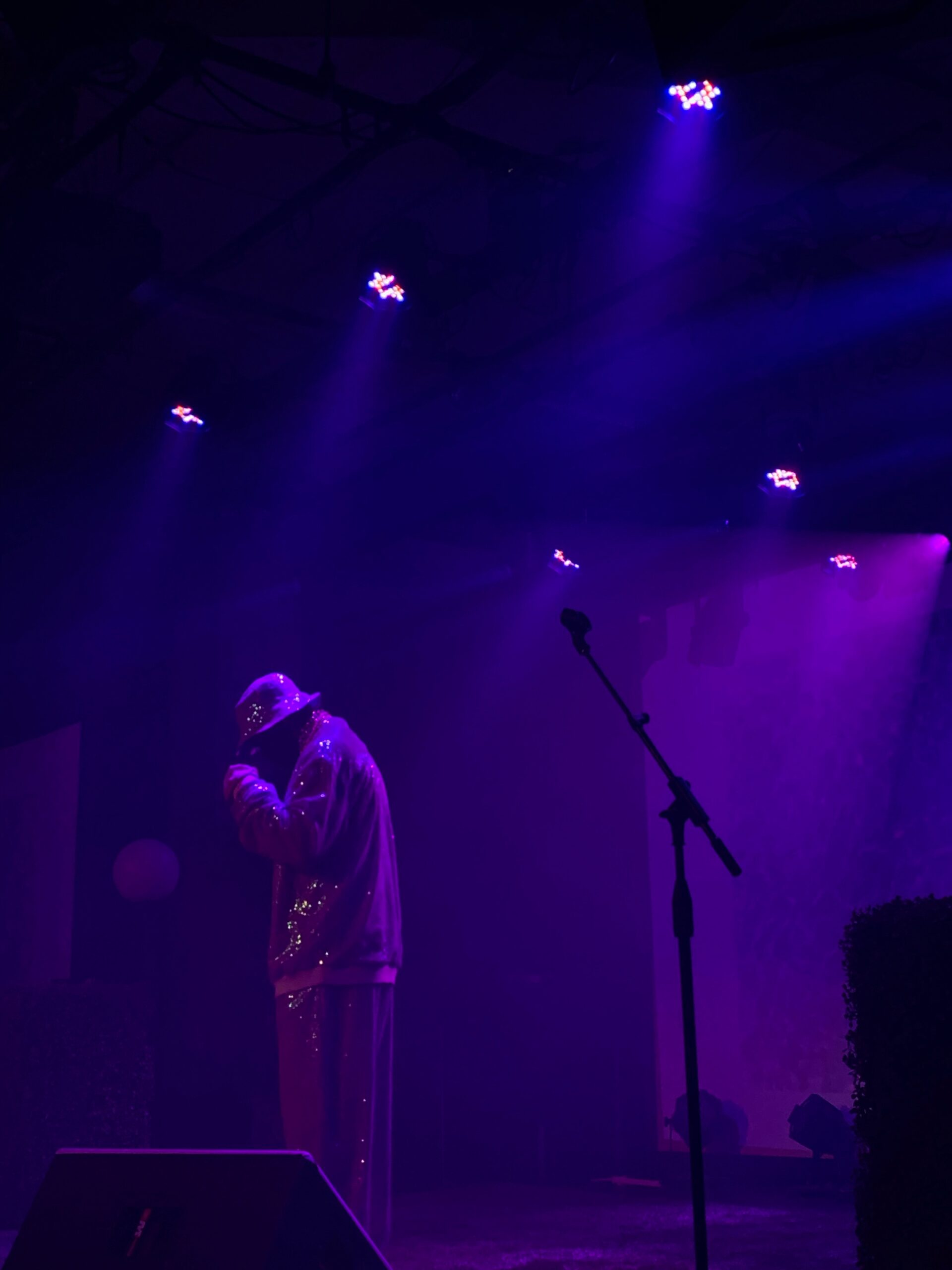 Next up was alternative pop and R&B artist Mauvey, who entered the stage wearing a show-stopping sequinned, lilac tracksuit with sleeves down to his knees, complete with a matching sequinned hat. As soon as Mauvey sang his first note you could tell he'd had his heart broken and you felt it with every line he sang, as he left those raw emotions on the stage and embodied them in his dancing. In his short moments of addressing the crowd, Mauvey expressed how grateful he was to be on the stage and authenticity radiated off of him throughout the performance. As a thank you, he dedicated one of his new hits to the audience as a gift for showing up and took the moment to do some affirmations with the crowd and remind us all that we are loved and important — staying true to his mandate of always spreading love.
He ended the show with the performance of his song Flowers, which continued to build until he was screaming the chorus and his voice sounded raw, in one of the most emotional performances of the night. For this final song, he descended from the stage, becoming a part of the crowd and welcoming us even further into his world. If you want to have a listen for yourself, Mauvey's new album, The Florist, was just released on November 19th and can be found on all streaming platforms.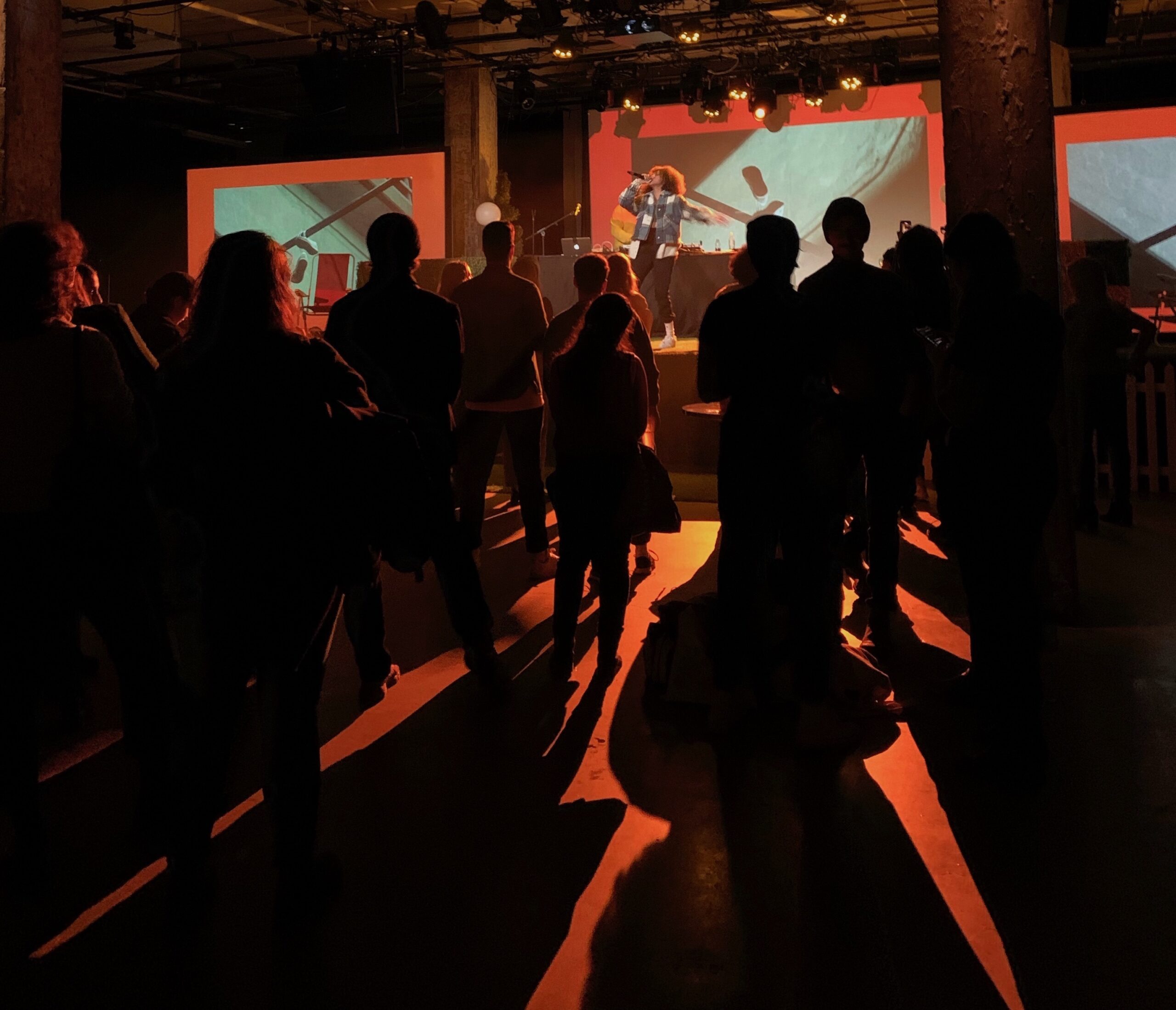 The last act, Ethiopian-born, NDG raised Naya Ali was clear when she started that her goal was to create a vibe and bring us into her universe and that's exactly what she did. She entranced the crowd with beats so loud you could feel them in your bones, in what became a full-body experience. With her messages of positivity and clean flow, there was a clear artistry in all her songs: from her translation of an entire song to French, to a particularly poignant performance of her song 'Toronto's Gold' which addresses the issue of gun violence. Ali is another artist who radiated love and care for her audience, although it must be said that the entire line-up was nothing but gracious and their passion reminds us of what we've been missing and what there is to look forward to as we make an even greater return to live music.