Concert Review: Thundercat at SAT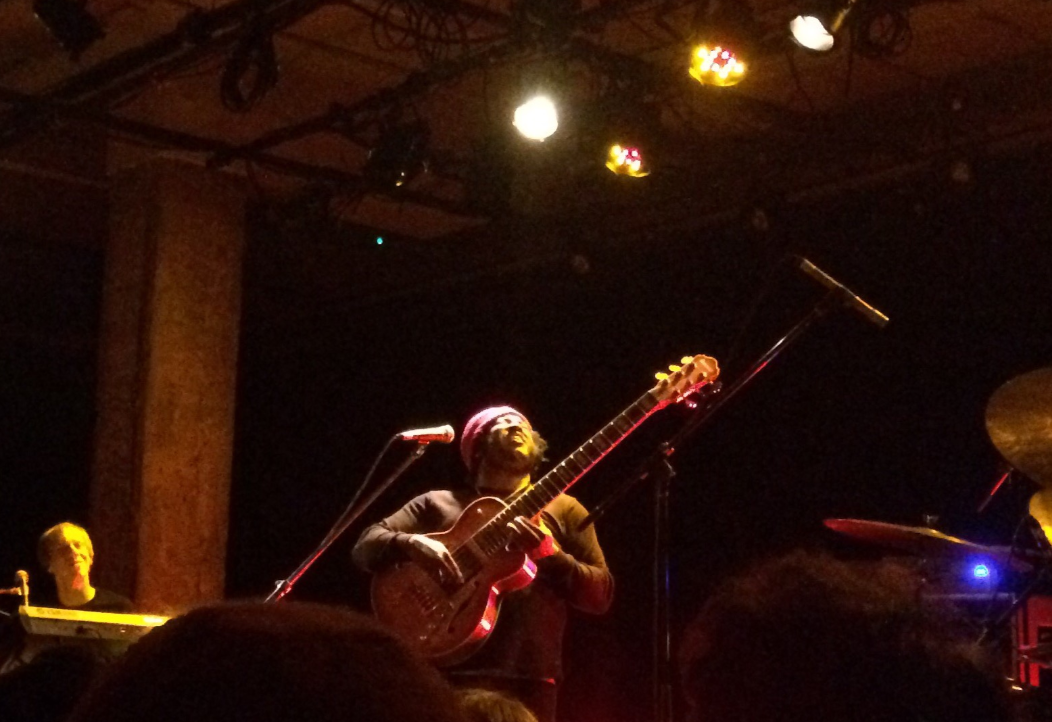 An unseasonably warm and rainy winter night saw the ground floor of the SAT packed nearly to capacity to bear witness to the groove of Brainfeeder artist Thundercat. While touring on his latest release, the excellent Drunk, his Montreal stop did not disappoint the significant crowd that ventured out to catch the show.
Plowing through a slew of midtempo sluggers, Montreal's Lexis opened the night on a setup combining DJ and live beat techniques. In keeping with the headliner's home base, a good portion of the set was rooted LA's brand of cosmic-jazz-bop, with the undeniable influence of Dilla and Flying Lotus (himself a frequent Thundercat collaborator) on display.
Armed with his signature six-string bass and clad in a fluorescent orange toque and long underwear bottoms, Stephen Bruner wasted no time between sets before ambling onstage and launching confidently into an onslaught of blistering, frantic jams. Working around his effortless falsetto, the band darted unceasingly between solid pop passages and meandering virtuosic detours, early standout "Tron Cat" being an example of this electrified dynamic.
Only midway into the set when the tempo dropped into the satisfying stomp of crowd-pleaser "Them Changes" did everything fully settle into place. From that point onwards it opened up, becoming a little looser and more relaxed. The project's inherent playfulness bubbled up to the surface with increasing ease, as on a cheeky instrumental cover of Kendrick Lamar's "If These Walls Could Talk" (Stephen having contributed to the original source material), among many other memorable moments.
The room was balmy, the audience dazzled, the funk undeniable. You should have been there.