EP Review: Warm Wave – PyongYang Suntan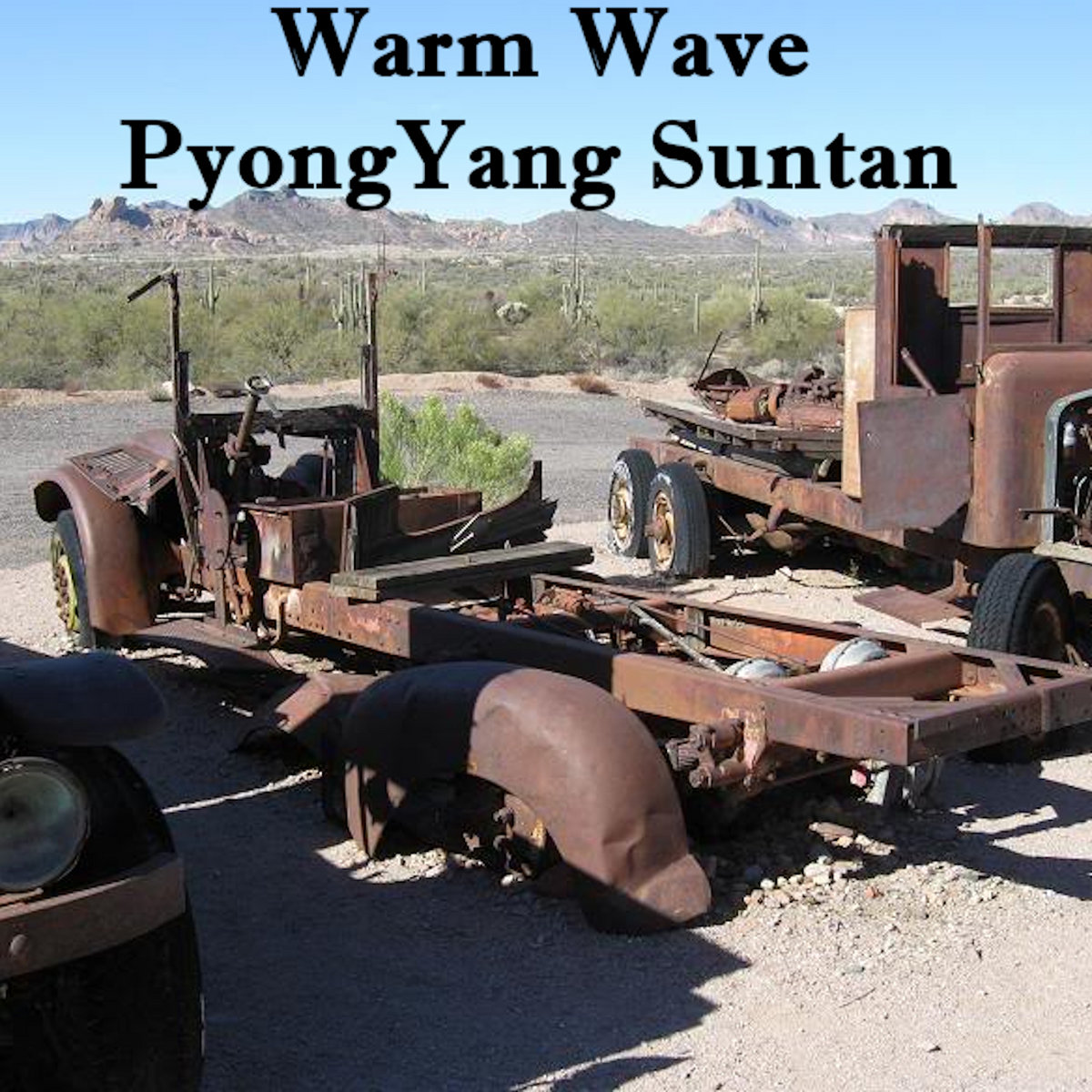 PyongYang Suntan is the third release from Montreal quartet Warm Wave, following an eponymous cassette and CD titled Holy Sun Come on Down (See What You Have Done). The EP traverses wide stylistic terrain packed into a compact 22 minute journey.
The title track has little discernable Korean influence, rather borrowing from 60s psychedelia.  A shimmering soundscape with backwards guitars is cut by a razor sharp acoustic guitar, reminiscent of Hawkwind's "Hurry on Sundown."  Chanted vocal lines punch in as the background turns to undulating waves of burbling bass and sculpted white noise.  "God's Bad Poems" starts out like Brinsley Schwarz, country steel guitars accompanying drawled harmonized vocals backed by military march snare rolls, but a metal crunch soon stomps out the campfire to blaze its own burning buzz.  Montreal rapper Sonny Do guests on "Cthulhu Beaucoup Cthulhu," a Damo Suzuki influence suggested in the breathy whispering and trebly processing which leaves just ghost traces of vocals, while the track churns along like Ege Bamyasi era Can.  "The Milk Witch" is another rocker, slowly building tension from a sparse start through a grinding guitar solo to its noisy climax and back down again.
While the above reference points may give the false impression of a band shuffling through various genres, PyongYang Suntan filters their impeccable tastes into a unique blend of modern pop'n'roll.  Overall, a highly accomplished and gripping EP, not to mention the perfect band name to nudge us out of the Montreal winter blues.