Harmony In Between: Notes on album with Adriana Camacho by Stefan Christoff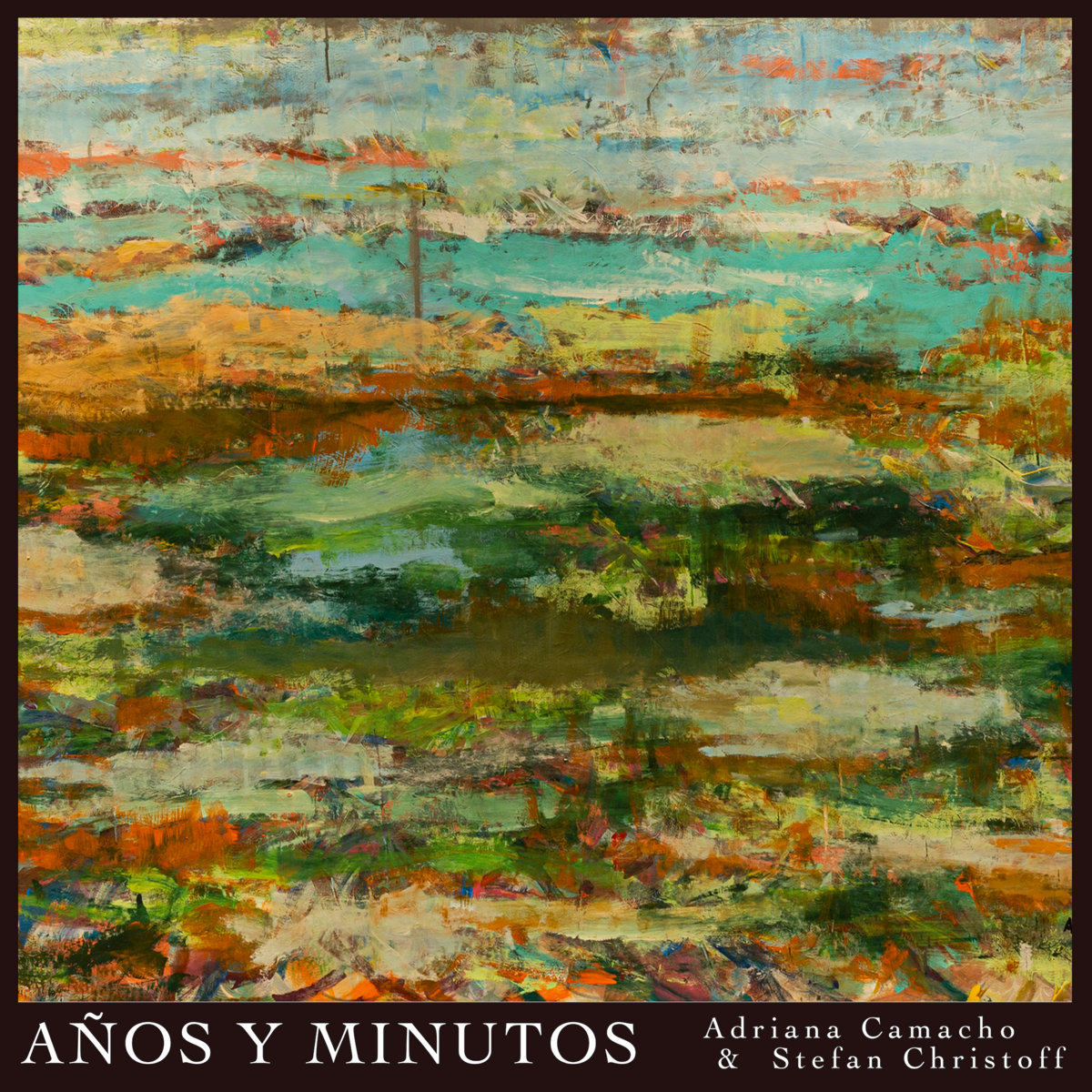 I met double bass player Adriana Camacho below a big painted mural, five stories high, about the beginning of the universe accordinging to local Indigenous narratives that artist Antonio Gritón had worked on. It was a warm winter day in Mexico City, close to the airport. Adriana and I were in the back seat of a shared car with some friends when we went back toward the La Condesa area. 
A couple days before I heard Naima Karlsson playing a rendition of her grandfather, Don Cherry's wonderful piece Utopia and Visions in Adriana's music room. I recalled hearing that piece I love to Adriana, mentioning the piano sounded great and that this piece by Cherry was one of the few pieces of work that I had learned by ear. I talked with Adriana about playing together and maybe recording a duet during my visit to the city. Adriana was into the idea and we all kept talking about music and cross border connections between artists interested in the intersections of transformative movements for change and music. 
A​ñ​os y Minutos is an album based on a session one afternoon in Mexico City. It is a live off the floor recording that was mastered in a wonderful way by Ryan Morey who I first met through the late Lhasa de Sela over a tea one morning. I am happy to share this album. There is a lot of sharing of space, I was really nervous and happy to be recording in Mexico City with Adriana. 
In the album you can hear the bowed bass but also the sounds of bells and flutes, the ways that Adriana moved across instruments really speaks to the open spirit and feeling to Adriana's playing and presence. 
Adriana writes:
Es emocionante conocer a Stefan a través de la música; siento paz y agradecimiento por ese encuentro, por la esencia sonora única que brotó esa soleada tarde de improvisación en la Ciudad de México. 
Kaie Kellough generously wrote about our recent album these words:
Space. Space is the third player on this record. Space breathes in and around the notes played by the piano, the notes that drop with density and weight from the bass. Space is dispersed by the bells. The music is suspended in space, suspended in thought, as if the musicians were thinking together, thinking across cities, across borders, across the impasse of nations and policies that separate us, and toward a shared feeling of being in this time together. –– Kaie Kellough