CKUT Karaoke this Thursday April 27
A once in a blue moon event...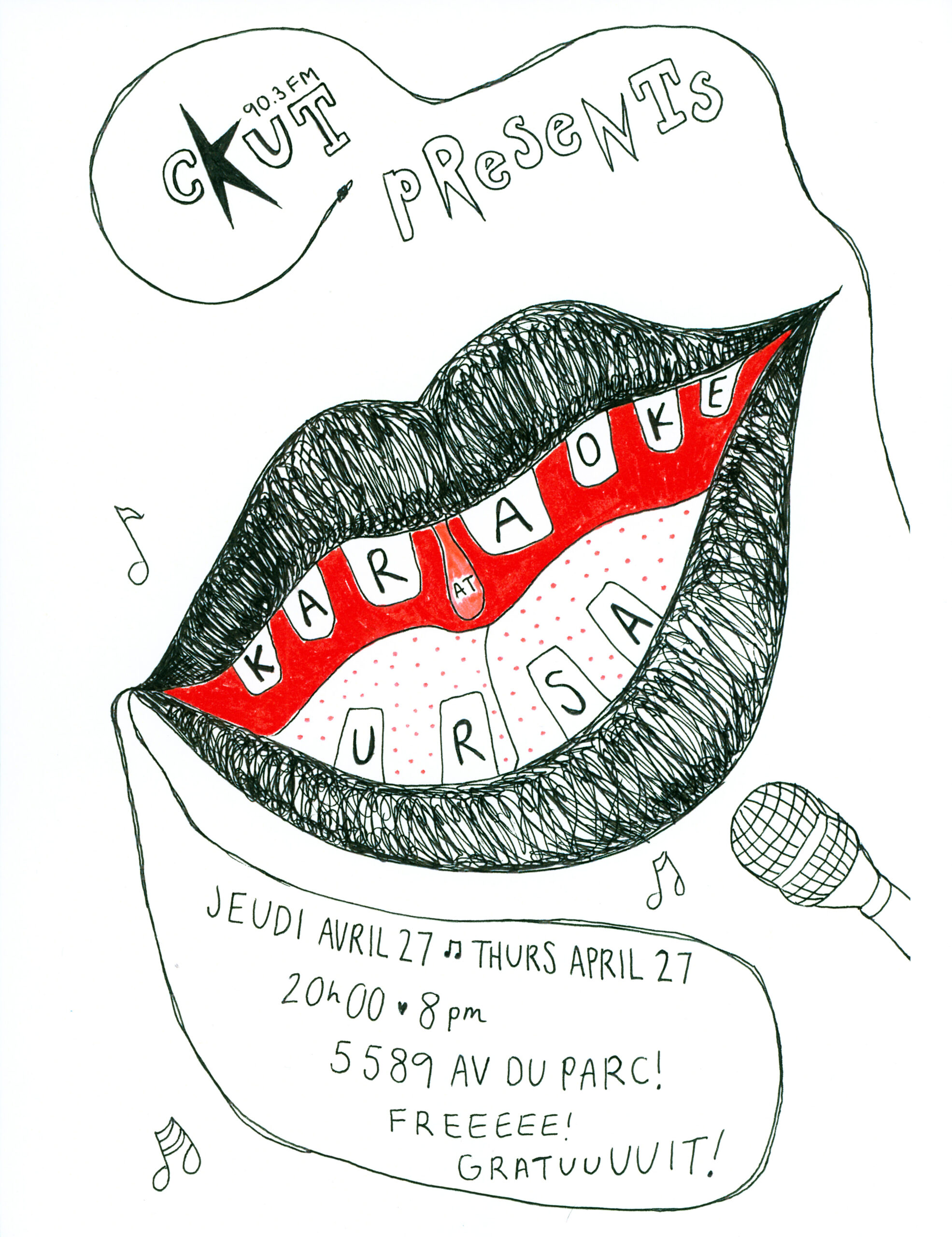 This Thursday April 27 at 8pm we're hosting a karaoke night / hang out at URSA – 5589 Parc.
It's free and open to all. Come join us for a post-Funding Drive meltdown on the mic at URSA. Or maybe just kick back and soak in the show.