Louise's Retirement (Party)
From Halloween 1991 to April Fools Day 2023, Louise Burns held down the back office at CKUT as our Sales Coordinator, making and maintaining connections with the people and communities that have made the station what it is.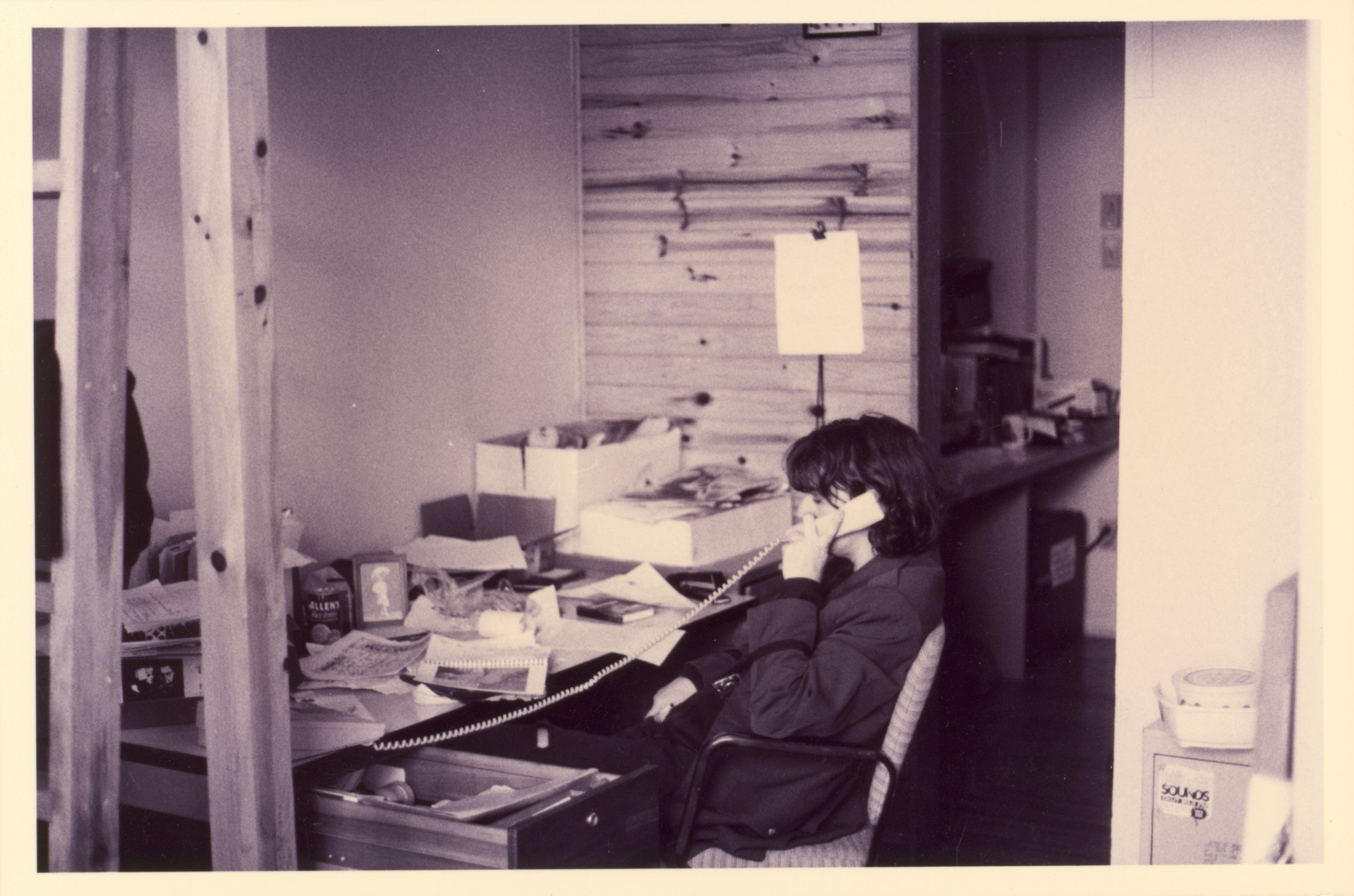 The caption we found scribbled on the back of this photo says "Calling around to communities" and was taken in 1995 shortly after CKUT moved into its current offices on University Street. Louise is in the DNA of CKUT and the city's many cultural and underground arts communities and we want to wish her the happiest of retirements.
To celebrate Louise we are putting together an event and are calling out to YOU to ask for submissions. We are reaching out to the extended CKUT family to gather memoires, stories, performances, and visuals to celebrate Louise's contributions to the station. We hope to underline the role she played over the years in keeping CKUT together, her enthusiasm for the new, the marginal, the creative, the up & coming.
We'll have more information about the event in the coming weeks – it's looking like the May long weekend. Please write louiseparty@ckut.ca if you have any questions.
We also want to take this opportunity to welcome Yei Luc to the station. Please get in touch with Yei for all your advertising and partnership inquiries at partnerships@ckut.ca.
—
Get to know Louise a little from this recent interview on a CKUT student podcast: