Former CKUT Host Will Nicholls Reflects on the 1990 Oka Crisis
Will Nicholls, host of the former CKUT show Indian Times, speaks at a service in remembrance of the 1990 Oka Crisis.
Originally airing on an episode of Native Solidarity News, Will recounts his experience as CKUT host and the dark humour he used in order to survive the repercussions of the Oka Crisis.
He explains the reasons for the end of the show as due to the unexpected response by some CKUT listeners along with the harsh realities of racism he experienced personally and as a reporter.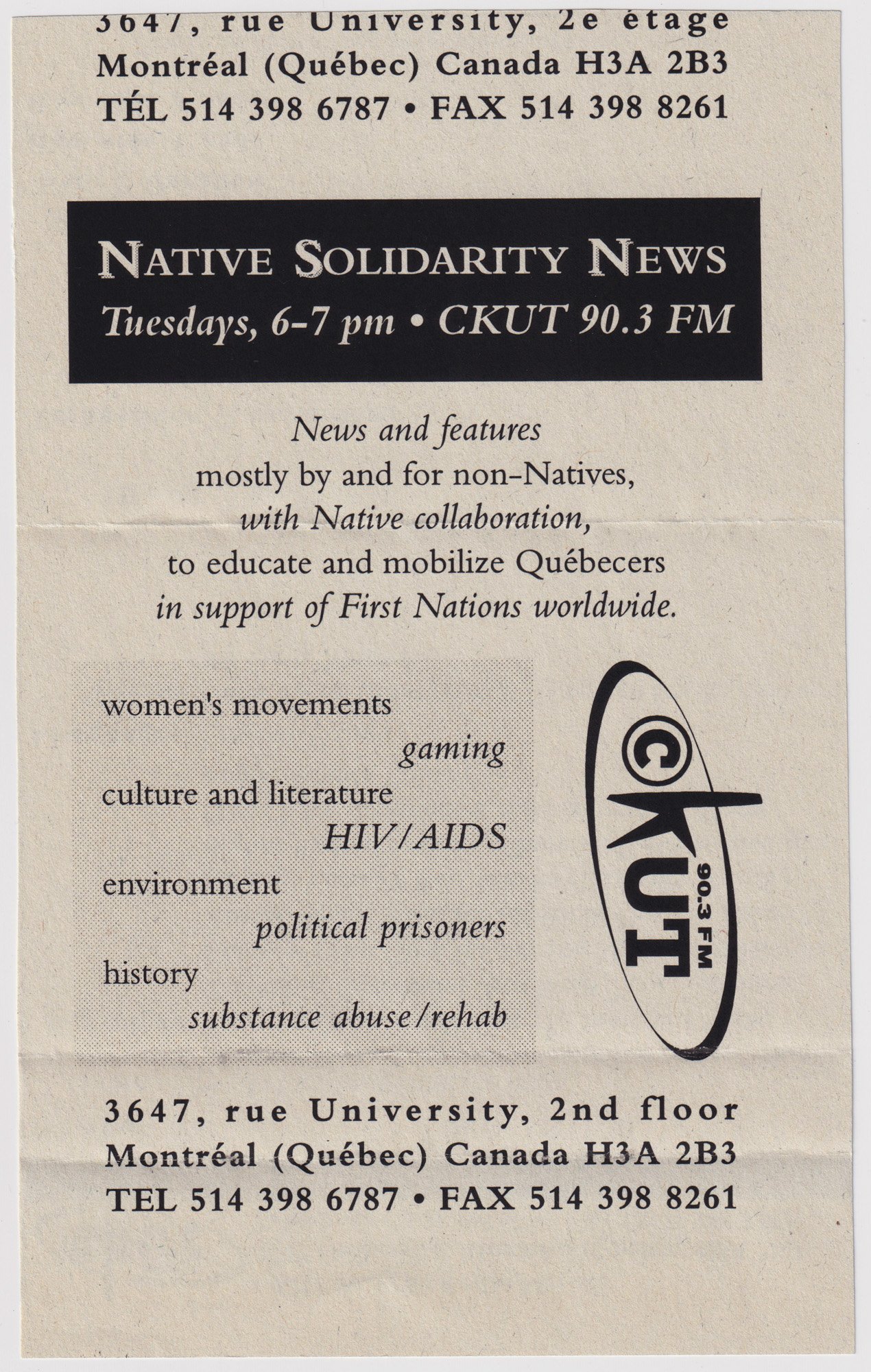 Subscribe to the CKUT Spoken Word Department Podcast wherever you listen to podcasts: