30th Anniversary Special – A History of the CKUT Community News Dept.
As part of CKUT's 30th Anniversary festivities we hosted a panel on the evolution of CKUT's News Department. CKUT has covered issues from street level emphasizing the voices of those not heard in mainstream media, namely those affected by the policies, regulations and political decisions.
In this panel, past Community News Coordinators, Gretchen King, Aaron Lakoff and Courtney Kirkby recount the numerous ways their department covered the prevalent news items of the times. The panel took place at the Anarchist Bookfair in Montreal.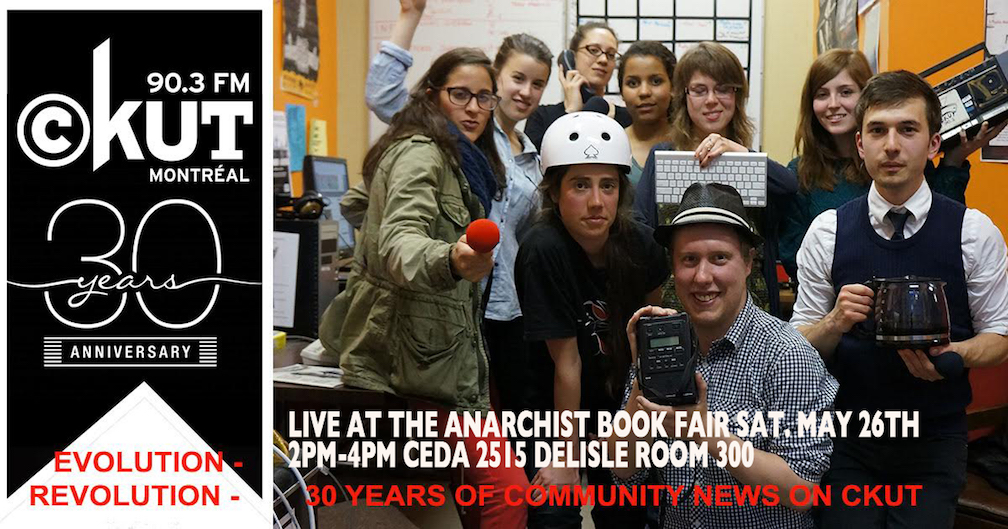 Subscribe to the CKUT Time Capsule Podcast on Apple Podcasts, Spotify, or wherever you listen to podcasts.