Oral History with Former CKUT Music Coordinator Bryan Zuraw
Bryan Zuraw was at Radio McGill/CKUT from 1983-1997 as a volunteer, Librarian and Music Coordinator.
He recounts was was going on musically at the time, musique actuelle, (the beginnings of Ambience Magnetique), college indie rock (pre-Nirvana), hip hop, dancehall reggae (when these genres really started to bloom) . . .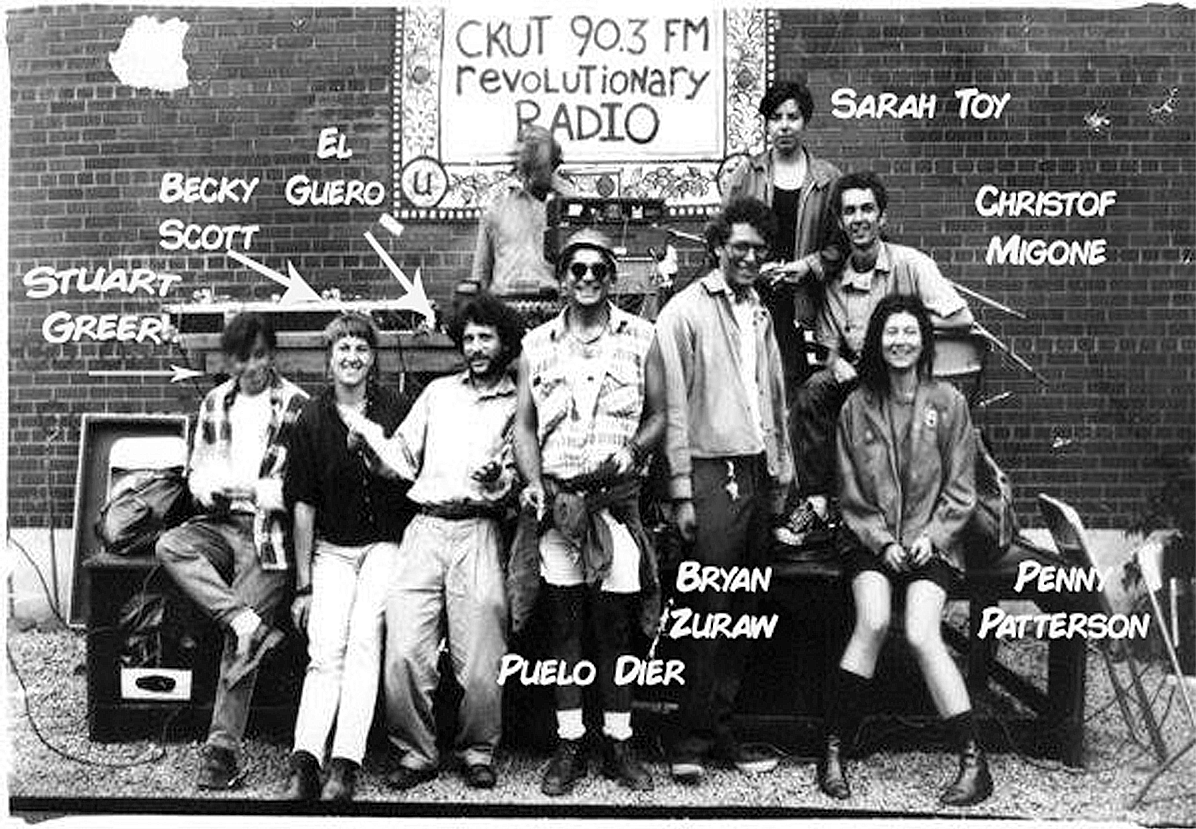 The interest in community members to do radio (given that there isn't an Urban radio station in Montreal)- Establishing an identity and mandate for the station, maintaining a diversity of perspectives and benefiting from this process both personally and intellectually.
All pre-internet, thus writing to labels, researching magazines such as the Village Voice, OP (Option) Sound Choice, The Wire, newsletters and tape trading networks.
He also speaks of picking up the habit of waking up at 3am to make sure that someone is On Air, because if not, he would make his way to the station in the middle of the night – and of conducting all station business (ie Steering, Programming, Committee meetings) in the hallway as there was no room to do so at CKUT. Bryan now lives in Los Angeles with his wife (and ex CKUT programmer Kie Ross Zuraw) and is still finding strange music to vibe to.
Subscribe to the CKUT Time Capsule Podcast wherever you listen to podcasts: