LIVE from ISART – Montreal Massive IV
A recording of a live broadcast from ISART.
Show is hosted by CKUT's Donald D (then host of the Weekend Groove) and Stephen "ZipLox" Hennessey (Ill Groove Garden).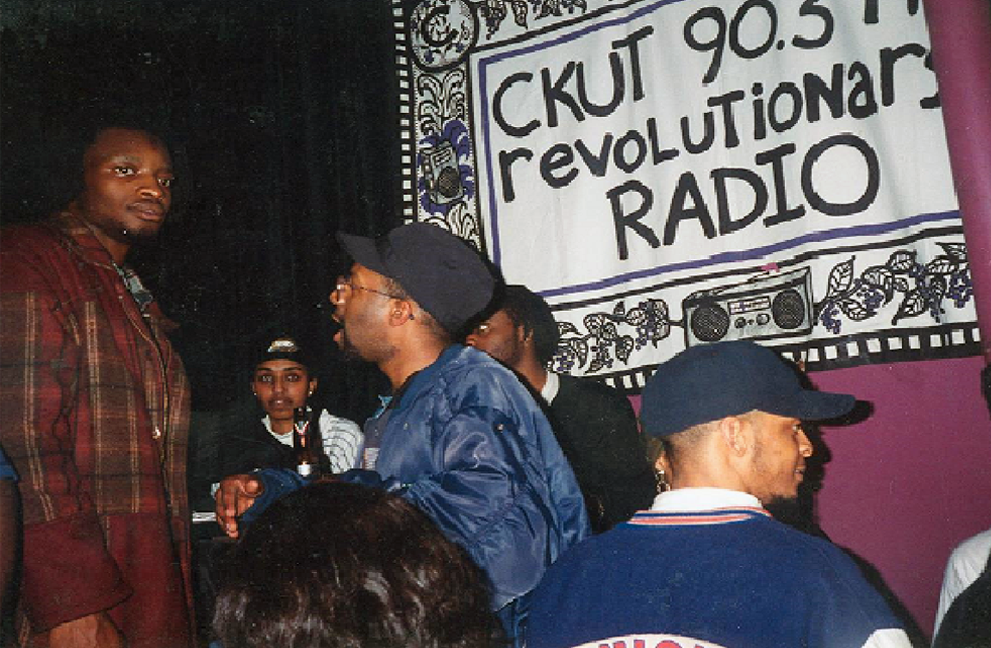 Artists mentioned – Mizery, MEtaphor (Meta-4?) At Random, Shades of Culture, LE, Wiser, Chuck Ice (the 50 cent of Montreal) OverProof, C4 San Pression, Damian from Zoobone .
DJ sets by DJ KAne – (DMC competitor) and Similak.
Subscribe to the CKUT Time Capsule Podcast wherever you listen to podcasts: