SXSW 2016: Taco the Town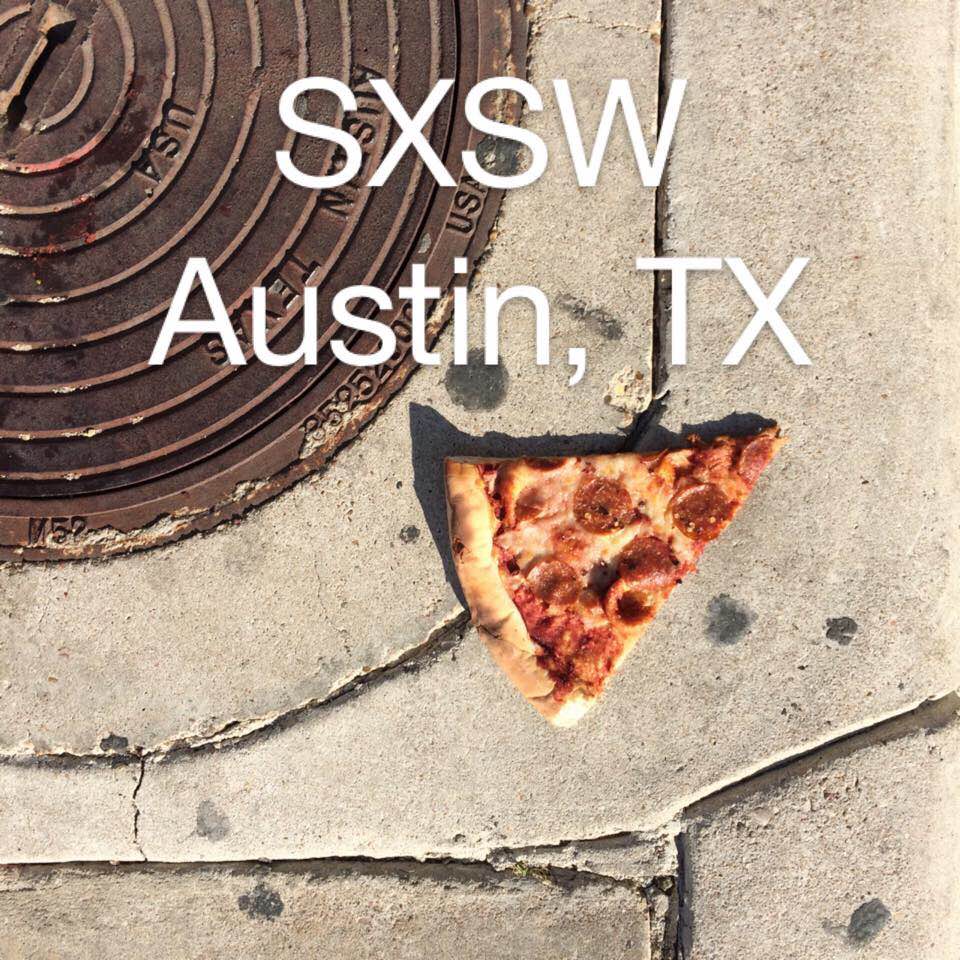 In the words of Little Scream's Mike Dubué, SXSW is a glut. From the free-flowing beer, excessive sponsorship, sweaty heat and 3,000 showcasing bands, Austin actually gets super-sized tenfold every March for nine days of music, film and interactive; I think in an attempt to trigger a mainstream eruption of sanctioned sub-cultures. Now in its 29th year, and my second time attending, the lay-of-the-land is pretty established, but the real magic of "south-by" is the random-ass situations that snowball into the eventual exclamation of "Austin is awesome!"
To be clear, for most bands, the whole thing has a somewhat tarnished rep because there's generally no-pay, rarely anyone gets a soundcheck, the impetus of networking overrides artistry and finding accommodations is pretty tricky. There are many perks, 'though, including the coveted Jansport back-pack. This is my personal account, one with really fortunate conditions, so there's gonna be a lotta taco-talk and other stories about food, dogs and beer.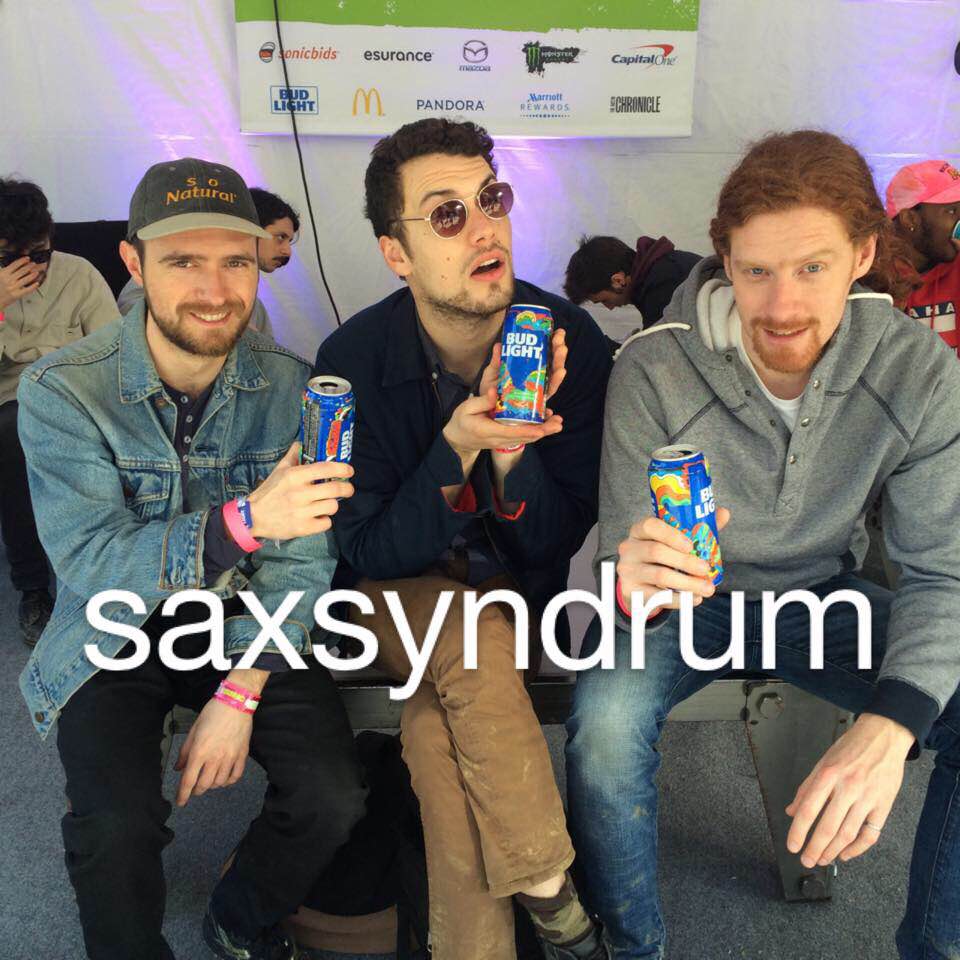 Saxsyndrum (me + Dave + AP) were lucky enough to stay with Eileen, who, upon our arrival tossed us a coupla' Lonestars, ordered P. Terry burgers and popped $6 champagne. Hello Texas. The next day we picked up our wristbands at the convention centre, had free beer and McDonalds for breakfast (ugh) and headed to the ASCAP cruise on the Colorado river. On the boat, amid more free beer and blue skies, my tongue-ring fell apart, I met the LANDR guys and felt the first tingle of a sun-burn.
Afterwards, we're chilling by the water and I'm like where's the green at, and just then a dude asks us for papers. We end up hanging with their crew, Boraj from Chile, and ventured into the convention centre together, stoned, touring the instrument trade-show. Synths, guitar pedals, drum machines and show posters everywhere. I tested out all the Fairfield and Strymon gear to my hearts content.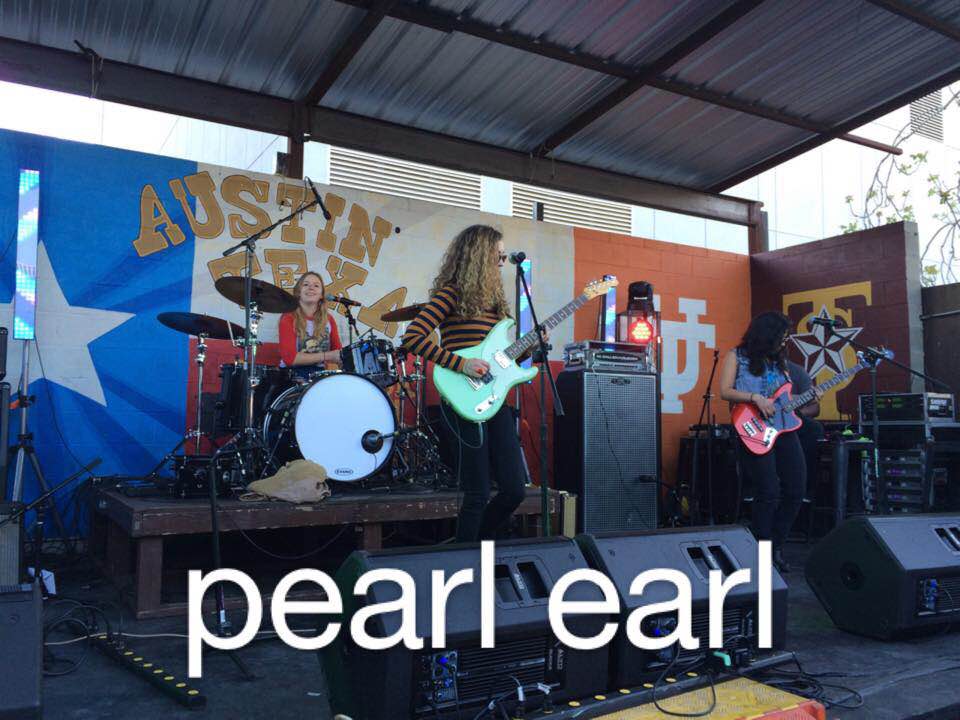 Honestly, so much happened Thursday so I'll sum it up quickly: hung with a big ol' Montreal crew at Loretta Lynn's outdoor show (happy to report she's going strong at 83), got five free Bud Lights™ at Aluna George's corporate shindig, randomly saw Niger's star Tuareg guitarist Bombino at Hotel Vegas patio (bypassing a huuuuge line with artist passes) then got totally mind-melted by avant-Kraut legends Faust, which was reminiscent of a bad mushroom trip I had last winter.
Post-show, we were totally exhausted and decided to jump a fence into the nearby cemetery and burn a j at the epicentre. On our way home we stopped for what we all concurred were our best tacos, ever. Super simple hand-made fajita, spiced fatty pork with diced cilantro and onion, that's it. Mind blown.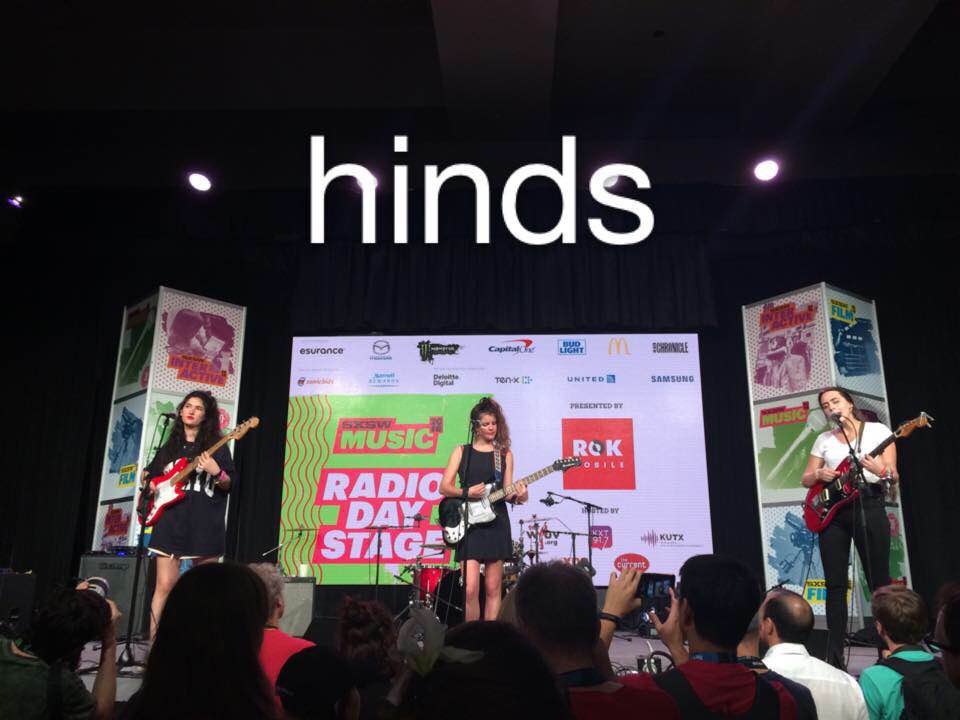 Friday, we had an interview with a blog called My Many Moons, saw Pearl Earl, Boraj and Hinds rock the eff out, played our first show in a converted warehouse alongside new/old friends Maïa Vidal and Motel Raphäel (so many umlauts) with Mike Dubué graciously doing sound for us. It was a total breeze even though there was a raging thunderstorm outside. After our set we hustled to catch Ghostface Killa and ended the night back at Hotel Vegas again, this time in awe of Thee Oh Sees double-drumming mayhem. There, we bumped into Toronto friends For Esmé and brought them to the cemetery spot for a late night-cap.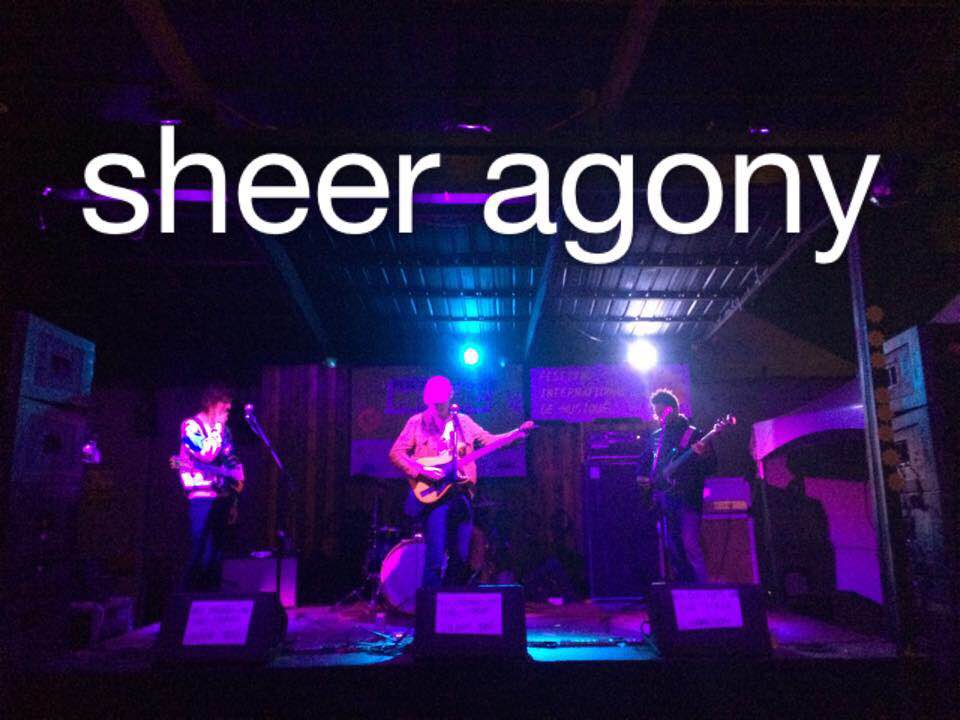 Saturday eve was our more anticipated gig, the M for Montreal + POP Montreal showcase at Barracuda, formerly Red 7 — this is the same venue I saw SUUNS and Besnard Lakes at last time I was at SXSW. We started off the show around 8pm, so got in a solid sound-check beforehand, and right after we finished there was free poutine, with real curds. Since it was all Montreal bands playing, the gig was a total friend-fest with buds Nancy Pants, For Esmé, Look Vibrant, Antoine 93, Sheer Agony, Doomsquad, Motel Raphäel, Milk & Bone and the dynamite Chocolat switching back and forth from the indoor/outdoor stages. I ended up getting pretty sauced and stoned at Barracuda, and sadly missed Deantoni Parks, who was playing a mere 50 feet across the street. For shame.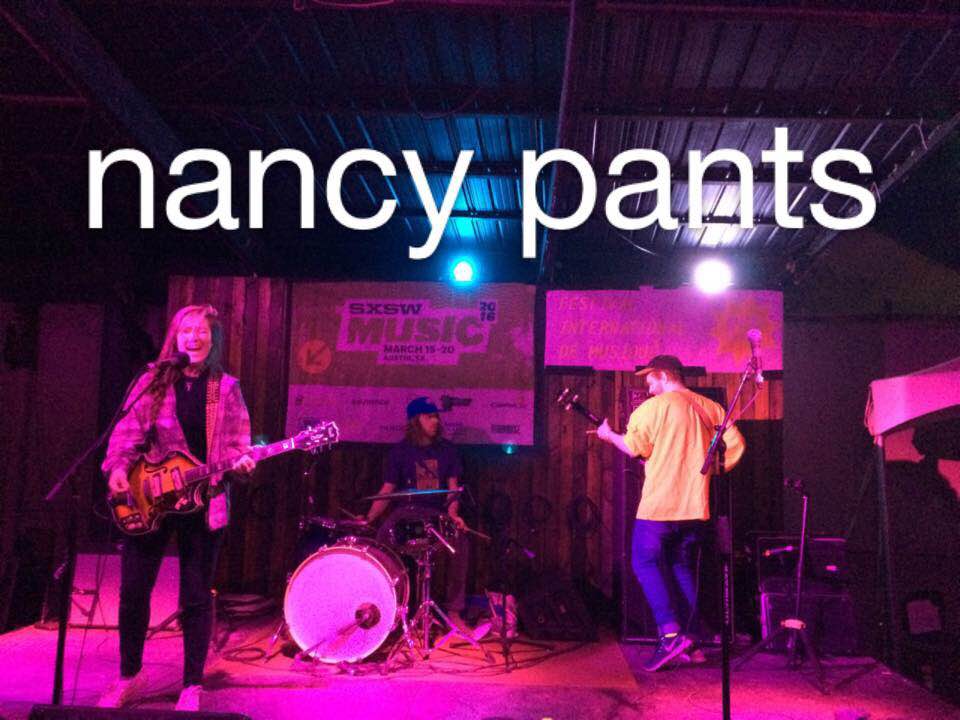 Sunday was our day of rest that never ended. Dave flew back to Montreal so AP and I missioned to the Panache hangover show at Beerland, missing Nancy Pants but catching punky Boy Toy and NY-psych-jazz trio Yonatan Gat, who played a total of 17 shows in Austin. For lunch, Jeremy from Nancy Pants knew a good Korean spot close by, and damn, it was so nourishing. Then, AP and I got coffees and bread at a really posh pub/café/ping-pong bar called Easy Tiger with a sprawling back deck. From there we took a Lyft (like Über) to Barton Springs and went for a serene walk in the woods along a creek, meeting a little golden lab named Grace who's got a bright future ahead. I love Grace. Anyway, we linked up with For Esmé at Campbell's Rock, lounged in the sun with beers and were introduced to two incredibly kind locals who invited us back to their pad at sunset. They led us through a really creepy/beautiful forest into a backyard and we sat around the fire passing scotch, slanging brews, burning j's… and one room-mate even brought out a succulent rack of ribs. Like wtf, c'mon. We all capped off the night at El Taquito for one last taco session and that was it, my south-by was over. AP and I flew back to Montreal with Jeremy the next day and I think we're all really happy with our matching Jansport bags. For real, "Austin is awesome."