CKUT Is Hiring An I.T. Coordinator
Come work with us!
Application deadline: Monday February 20, 2023.
Anticipated job start date: March 6, 2023
Please let us know (hiring@ckut.ca) if the timeline makes it difficult for you to apply.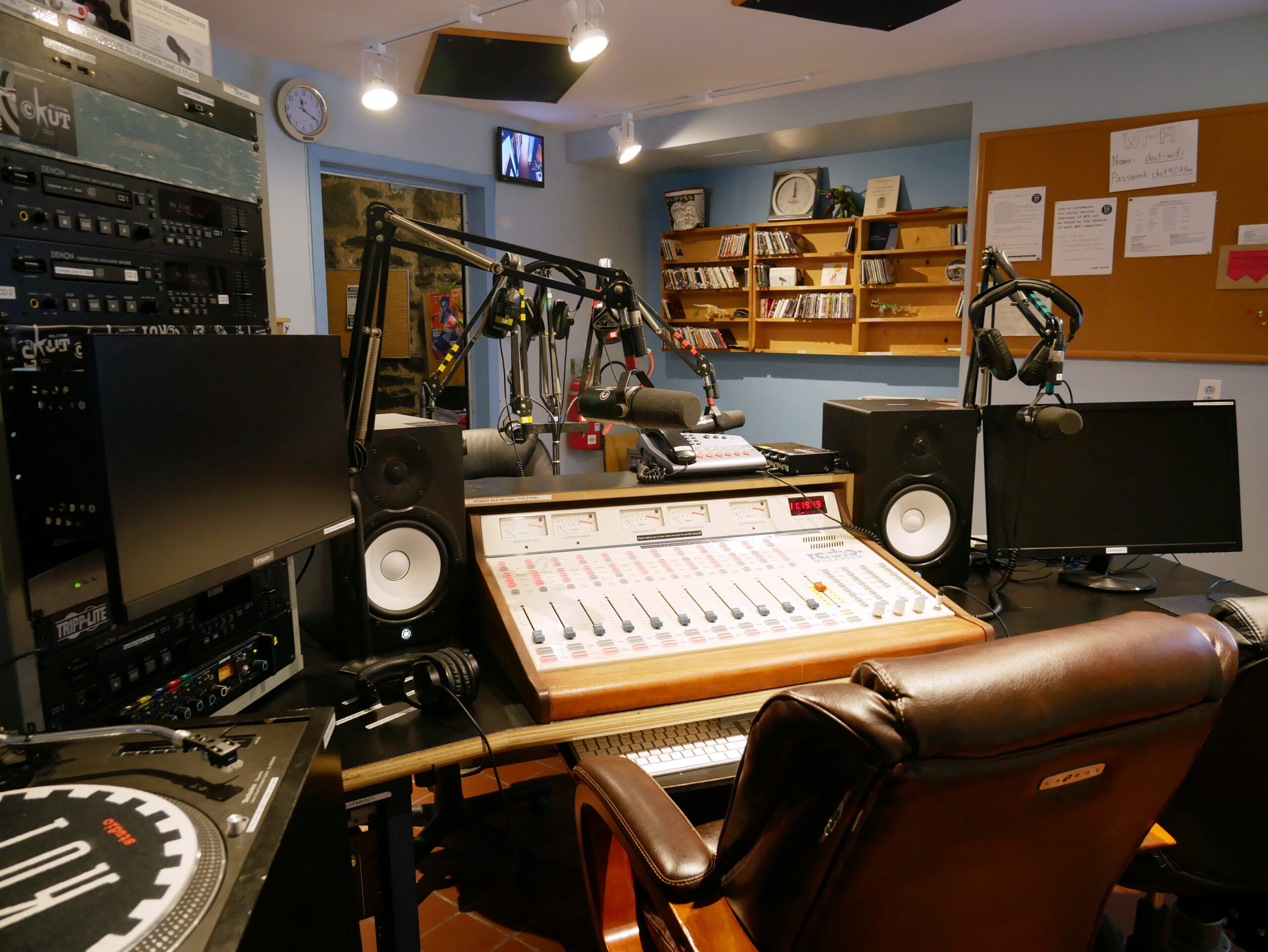 Cliquez ici pour la version francais
The IT (Information Technology) Coordinator is a part-time position (20-25 hrs weekly at $19.83/hr). It includes a benefits package of 4 weeks paid vacation, Winter Break, 10 sick days and 3 personal days, as well an $715 annual health stipend. Per station policy, the wage and stipend will increase either by 2% or the Quebec Consumer Price Index – whichever is higher – annually on June 1st.
The IT Coordinator is responsible for overseeing the station's IT (information technology) systems, providing technical support to staff and volunteers, and contributing to the station's collective management.
While the IT Coordinator is often tasked with projects related to the functions of the station as a whole, they have a lot of flexibility in organizing their work and determining how the station's IT department functions and what its activities are. The IT Coordinator envisions how the station can streamline its operations within the parameters of station budgeting, maintenance time/costs, and available technologies.
The IT Coordinator is a member of CKUT's Steering Committee, a non-hierarchical collective management group consisting of staff and volunteers which meets weekly to organize the daily operations of the station. The Steering Committee is responsible for the overall management of the station, including human resources, financial objectives, long term visioning and yearly projects.
The IT Coordinator's responsibilities are primarily:
– Implementing effective technologies to facilitate radio production and streamline day-to-day operations
– Visioning IT department activities and possibilities
– Supporting staff and volunteers with technical issues
– Maintaining and troubleshooting existing IT systems
– Consulting staff to establish IT department tasks and priorities
– Updating systems and software, possibly downsizing and outsourcing systems
– Documenting IT systems and how to use them
– Participate in CKUT's collective management (CKUT's Steering committee)
– Assisting with tech aspects of the station's yearly funding drive in March
– Budgeting yearly IT expenses and capital purchases in cooperation with the station's Financial Coordinator
Here is a list of qualifications for the position. Not all are required. As for the technical qualifications, varying skill levels are welcomed and a willingness to research and learn is important:
– Strong problem-solving and troubleshooting skills
– Ability to collaborate and work as part of a collective
– Ability to work on projects autonomously
– Ability and drive to learn new skills
– Knowledge of Linux (Ubuntu)
– Knowledge of networking: DHCP, Wi-fi installation & configuration
– Knowledge of web technologies: HTTP, Apache web server, WordPress
– Knowledge of some programming / scripting languages: Bash, Python, Perl, others
– Experience with modern computer systems and Google Suite products
– Knowledge and understanding of the culture, history and current oppressions experienced by people related to race, class, gender identity, gender expression and sexual orientation
– Knowledge of Montreal's alternative arts, cultural, and activist scenes
Assets:
– Ability to share and explain IT concepts to staff
– Familiarity with backend audio / streaming software like Icecast, Liquidsoap
– Experience and familiarity with campus/community radio stations
– Experience working in horizontal organizing and/or collective management
– Experience working in a not-for-profit, community organization
– Demonstrated strong interpersonal skills and ability to work with a diverse demographic
– Experience coordinating & inspiring volunteers and familiarity with working with community groups
About CKUT:
CKUT is a non-profit, campus-community radio station based at McGill University. CKUT provides alternative music, news and spoken word programming to the city of Montreal, surrounding areas, & around the world 24 hours a day, 365 days a year. CKUT is made up of over 200 volunteers working with a staff of coordinators, not just to make creative and insightful radio programming, but also to manage the station. The station operates on a collective management system that includes volunteers in decision-making. As a campus / community radio station, CKUT's mandate is to provide an essential service to those in the Montreal community whose needs are not met by mainstream commercial radio.
Working in accordance with all health regulations, CKUT staff will be expected to work from our office located at 3647 rue University in downtown Montreal, situated on the traditional territory of the Kanien'kehà:ka.
Accessibility:
This position is largely an office job and will require the use of a computer for extended periods of time CKUT's offices are not currently wheelchair accessible as they are located up one flight of 14 stairs.
PLEASE INDICATE IF YOU ARE ELIGIBLE FOR EMPLOI QUEBEC (Note: this is not a requirement).
CKUT prioritizes the unique contributions that individuals from marginalized communities bring to our organization, and invites these individuals to apply. We encourage ALL applicants to describe the unique contributions that they, as individuals with diverse experiences, would bring to CKUT in their cover letter or resume. CKUT will make accessibility accommodations within our capacity to enable individuals with disabilities to perform the essential functions.
Tell us about yourself and what you think you can bring to the station!
To apply, please send us a letter and your CV to hiring@ckut.ca.
Only those being considered for an interview will be contacted.
We will not collect your legal name or any information without your consent – so please feel free to use your preferred name and pronouns of choice in your application.