Guinean Refugees Organizing for #StatusForAll in Montreal
CKUT's Free City Radio will be at this event highlighting the ongoing struggles of Guinean asylum seekers in Montreal who are involved in the #StatusForAll movement.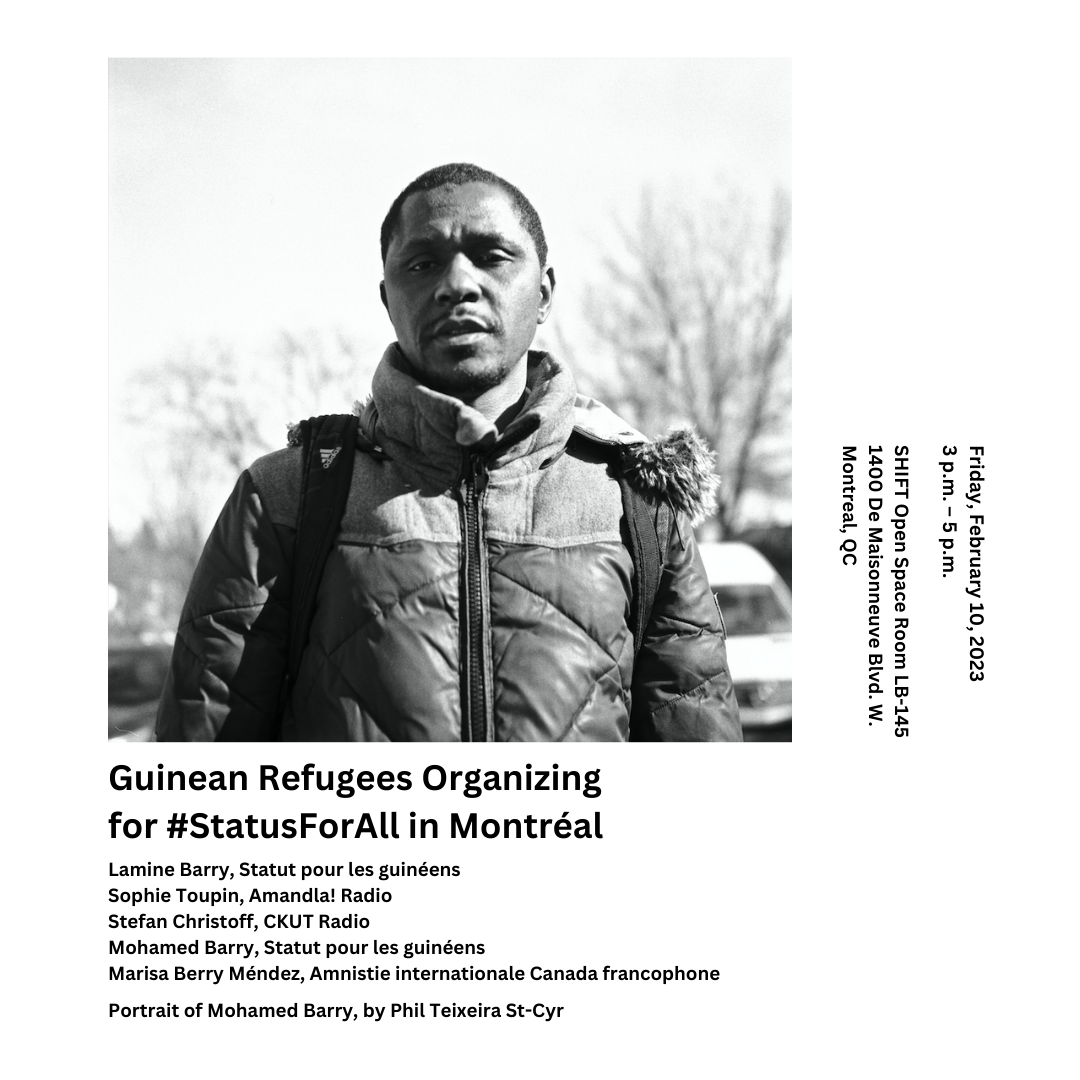 More info on the event's Facebook page here.
Stay tuned to future broadcasts of Free City Radio for audio recorded at the event.