The Origins of Venus Radio
Venus Radio started in 1996 by Laura MacNeil, Delphine Foo and Erin MacLeod. The show is run by a collective of hosts and "explores women's impact on music and the impact of music on women in various jobs, stations and positions in life" (show proposal Nov 1996).
The show went on to win many #1 Best Radio Show in the Montreal Mirror/Cult Montreal readers poll and is well known for its infamous Radiokee where Montreal musician came to the station to sing their hearts out and raise funds for CKUT. Above is a bit of oral history – the story of the origins of Venus radio. It is a chat with the founders of Venus which aired for Venus's Sweet 16 in May 2013.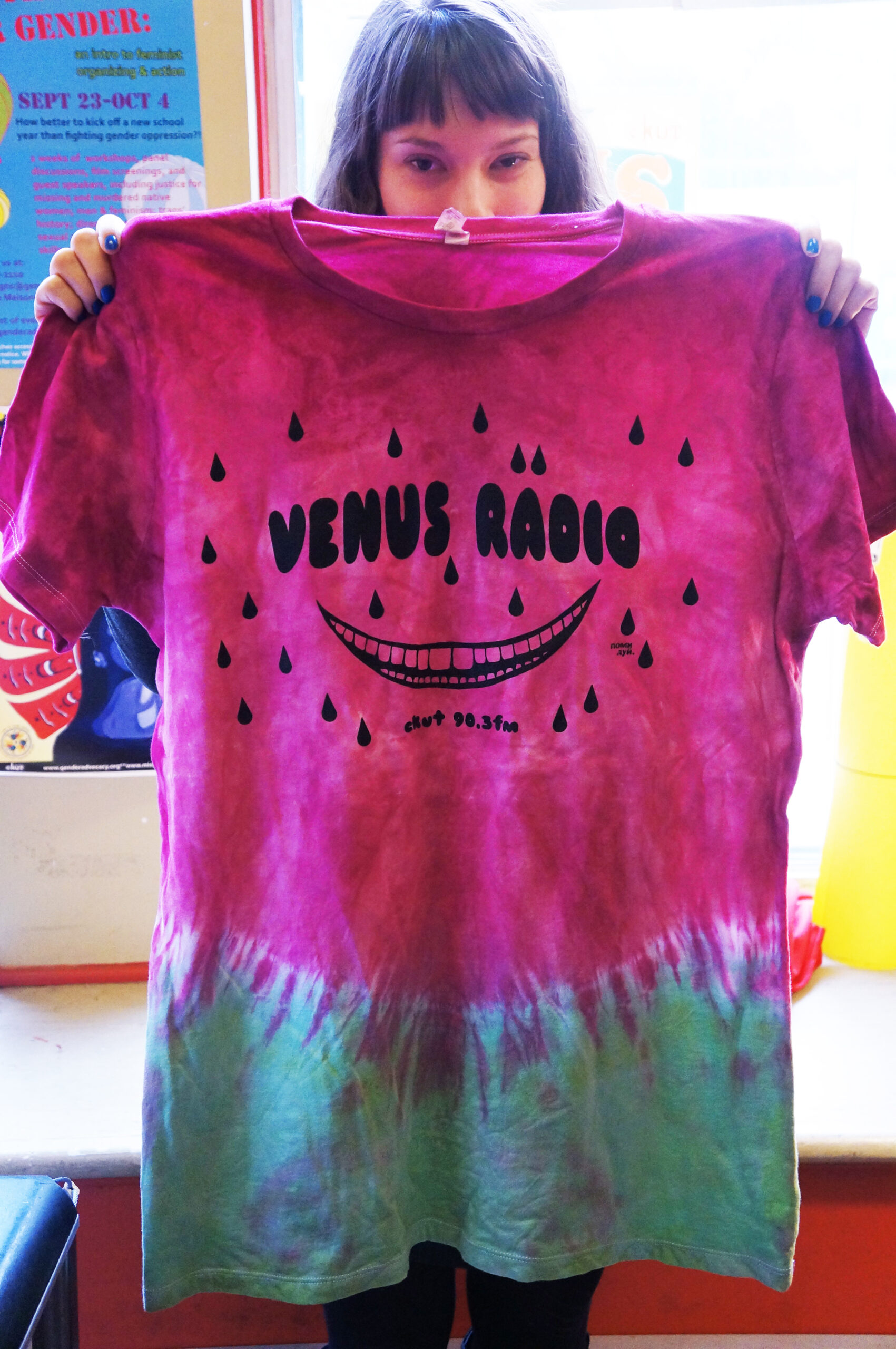 Former Music Coordinator Joni Sadler with some Venus gear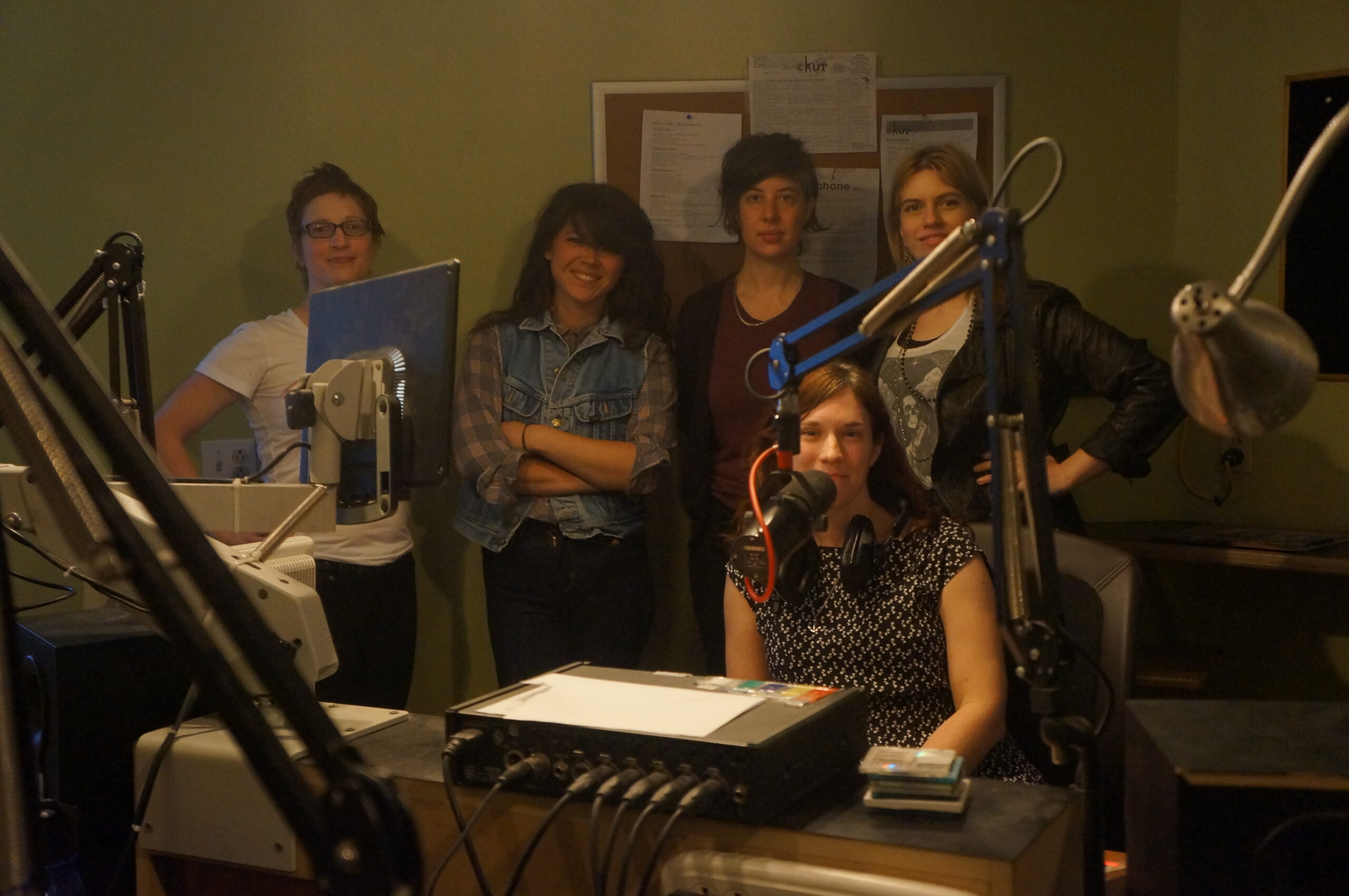 The 2013 Venus crew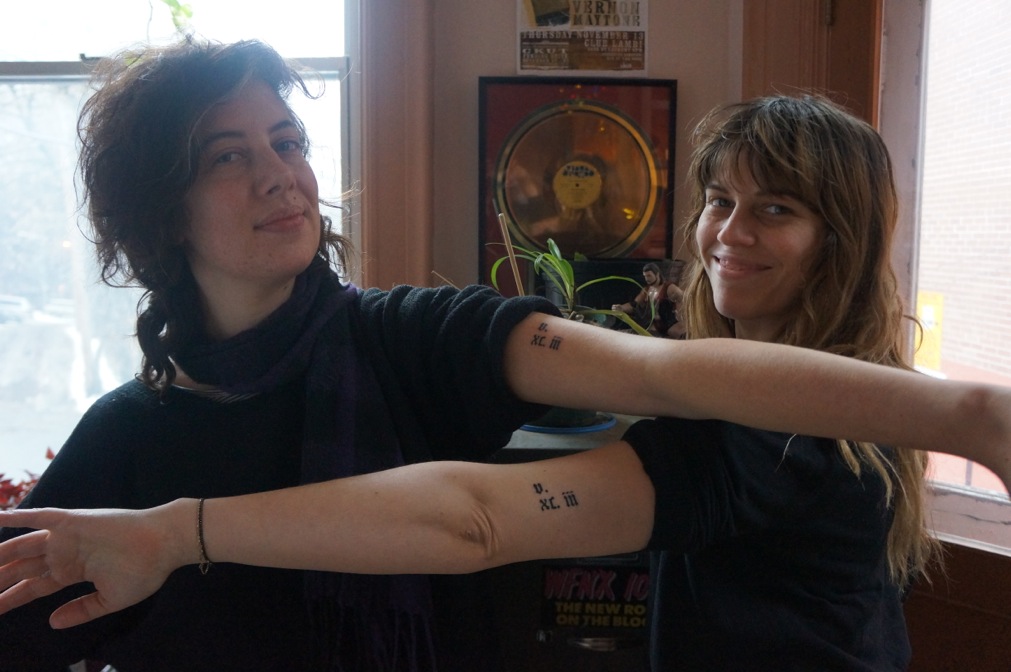 Venus ink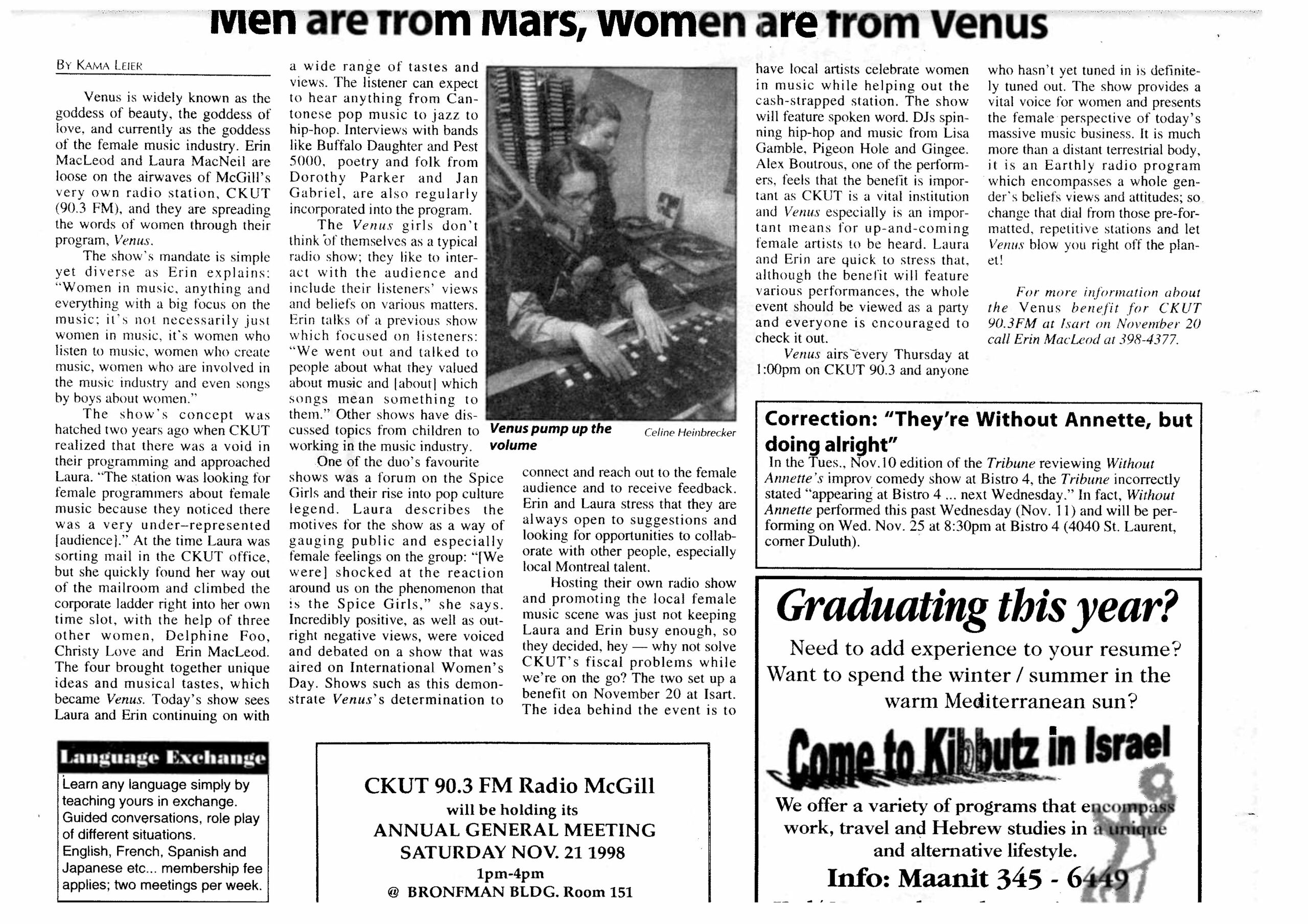 Venus in a 1998 issue of The McGill Daily
Subscribe to the CKUT Time Capsule Podcast wherever you listen to podcasts: